Two teams trying to find themselves met on the field Saturday night in Seattle. Arizona State fought through penalties(8) a 14-0 deficit, and poor third-down conversions(just 3 of 12) to find a way in less than ideal weather conditions to win over the University of Washington 35-30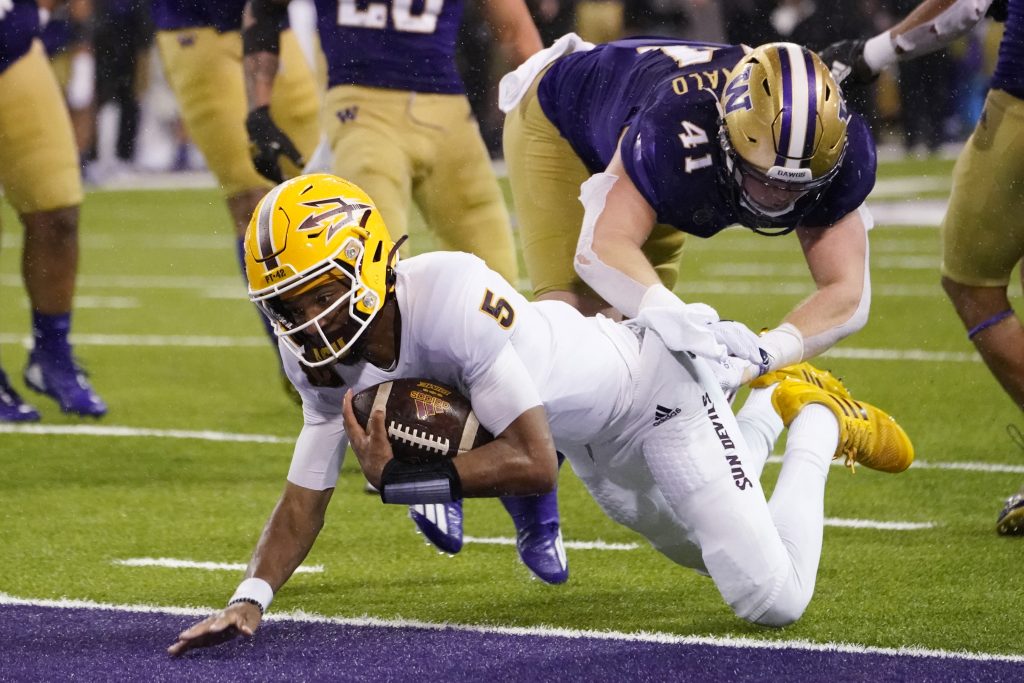 . With the victory, the Sun Devils kept their slim hopes alive for a Pac-12 South title.
Running back Rachaad White was the story of the night for the Sun Devils offense, rushing for 184 yards on 32 carries. He would find the end zone twice. Quarterback Jayden Daniels would rush for 56 yards and a score. He would throw for just 90 yards on the night.
Washington had a chance to tie or perhaps win the game, taking over with 1:11 left, but Sun Devil linebacker Merlin Robertson would pick off Huskies quarterback Dylan Morris, who would throw a ball right into the Sun Devil linebacker numbers. Robertson would return it for the game-sealing TD.
With the victory, the Sun Devils improve to 7-3. Next Saturday they'll travel back to the Pacific Northwest to play at Oregon State against the Beavers.