Corvallis, Oregon
And so, we're left to another season of hearing "as long as we beat the Wildcats, it's a great season." Arizona State failed to put up much of a fight Saturday night here at Corvallis against Oregon State, losing 24-10. The Sun Devils again showed their usual lack of discipline, committing 10 penalties on the night.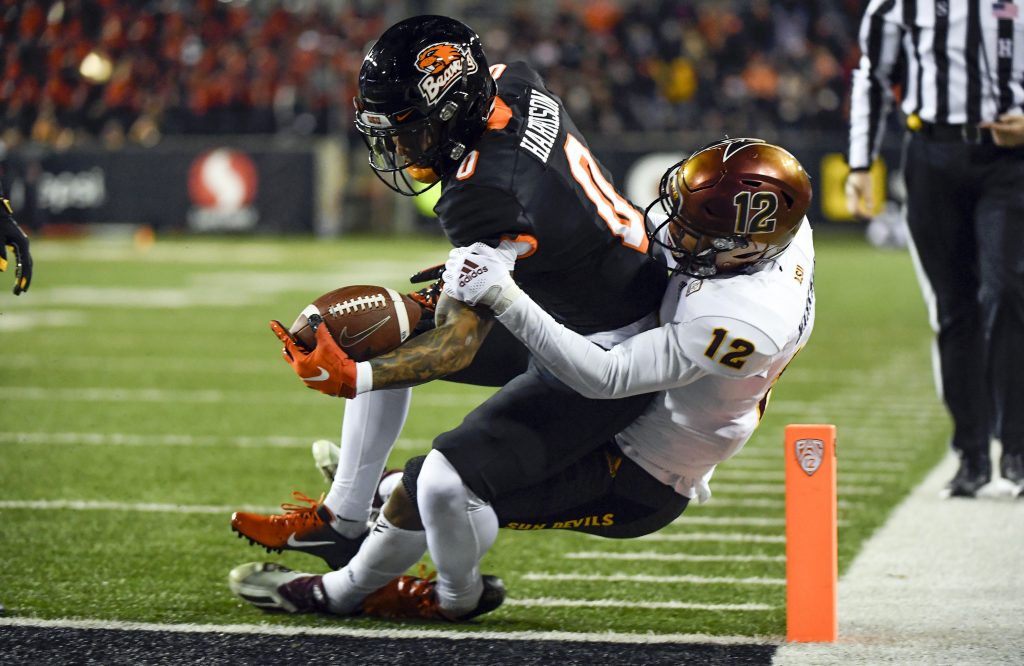 Defensive offsides off a timeout, an interception on the second offensive play of the game, three false start penalties on one drive in the third quarter (in front of a half-full stadium), and I could go on.
Here's a stat I didn't expect to see at the start of the season, Jayden Daniels with eight touchdowns and nine interceptions.
But Oregon State would gift wrap a scoring opportunity for the Sun Devils by dropping a punt deep in their territory. Chip Traynum would score to cut the gap to 17-7 early in the 4th quarter.
A short time later, on a 4th and 2, Jack Colletto came in for Oregon State and made a house call 47 yards to put the game out of reach at 24-10. "I saw a wide-open hole, and I said let's go."
So here's a bit of context to another mediocre season.
With Utah destroying Oregon earlier in the day, the Utes continue to dominant the Pac-12 South winning their third division title in the last four years. USC will have a new head coach in the next month, and with that, momentum will build for the Trojans. Meantime, Arizona State is really at (or beyond) a crossroads with the football program. There should be no becoming celebrating bowl eligible at Arizona State; it should be expected. No athletic director or school president should be pleased with sloppy, undisciplined football, an NCAA investigation, and a program that once again will be heading to a second or third-tier bowl game.
When Ray Anderson fired Todd Graham, It was expected. Todd wasn't Ray's hire. Herm Edwards was Ray's hire. I said last spring I thought this would be Herm's last year, one way or another. After tonight, there should be no question that the football program needs to have a change in leadership. Will Ray remove his close friend? Will the President get involved in this? He should. We all see what's going on here. It's past time to push reset…