Story by Dominic Stearn
The Canyon View Jaguars are in their second year as a football program. Their head coach, Nick Gehrts, is in his first year with the program. After going 4-4 in their inaugural season last year, Gehrts needed to make some changes to get the Jaguars to new heights.
"Our culture is built off 3 foundations: relentless effort, power of the unit, and brotherhood of trust," Gehrts said. "With that, we preach going 1-0 and controlling what we can. We control each rep and each series and how we react, good or bad."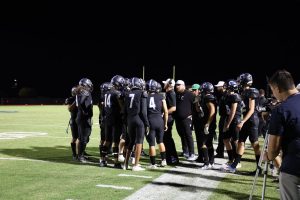 Year one for Gehrts at Canyon View got off to a slow start with a 1-3 record. Now the Jaguars are riding a five-game winning streak and boast a 6-3 record.
"I think a lot of it was just getting the kids used to a new staff and us getting used to them," Gehrts said. "We have a really good staff and our kids bought into the three position groups leaders. The position coaches leaders are the head coaches of their unit and they take that on really well."
The last three wins for Canyon View weren't close, as they beat Kofa, Independence, and Kellis with a combined score of 175-21. Gehrts knows it won't be that easy down the stretch and in the playoffs.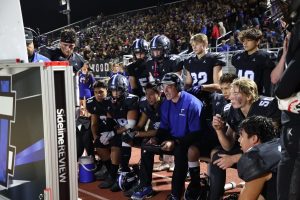 "The focus has been on us all year," Gehrts said. "Our coaches and players do a great job of focusing on that and really having that mentality."
Gehrts and Canyon View are keeping the same goal for their final game of the regular season against the 6-3 Agua Fria Owls on Friday. They want to go 1-0 every Friday, and Gehrts' players know that will lead them to the playoffs.