My screen was probably like your screen late Sunday afternoon. "What a catch", "D-Hop", "Amazing". What DeAndre Hopkins said after the Cardinals gritty 17-10 win over division rival San Francisco, struck me even more. He spoke in reverence of the defensive effort by the team, in holding the 49ers to 1-5 in 4th down attempts. Here's what he said.
"I don't think I've ever been part of a game where a defense got that many stops. Five stops? Four? That's championship football. Going out, one yard, guys, ya know, giving up big plays and still fighting for that one yard. You have to credit Vance(Joseph) for having those guys prepared".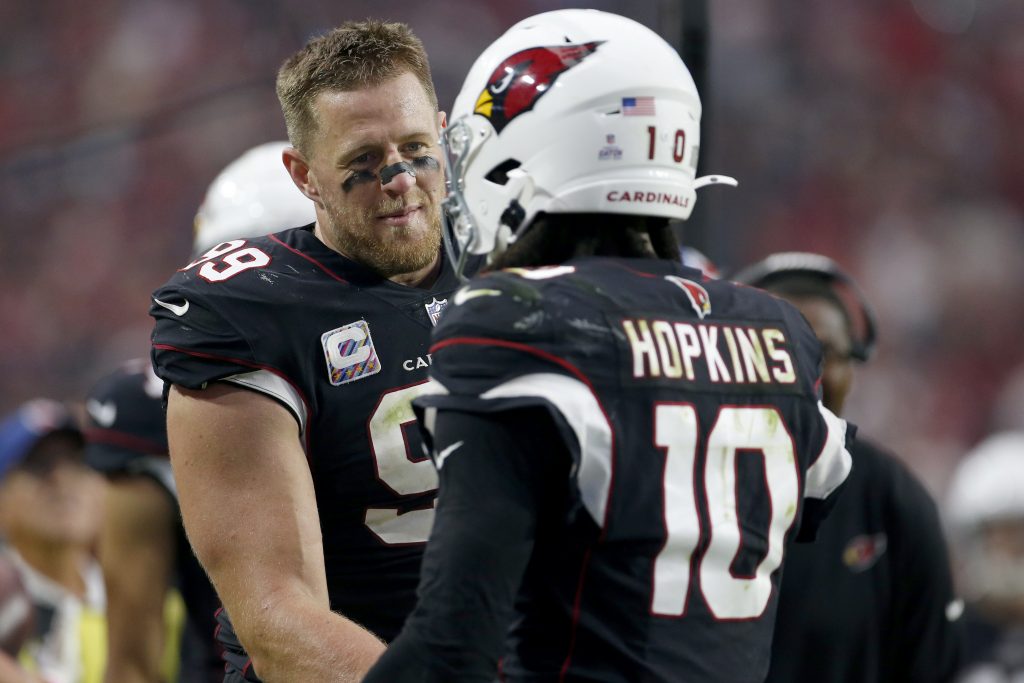 With Larry Fitzgerald and Patrick Peterson no longer wearing Cardinal colors, Hopkins words take on much more weight in the leadership department. Taking the time to acknowledge the other side of football may not seem like a big deal to some, but to me, it's a positive sign for a locker room that is currently riding high. There will be bumps over the course of a football season. Sunday, the turbulence came with injuries to Maxx Williams and Rodney Hudson. Next week it will be walking into the Dawg Pound in Cleveland. You have to be banded together as a team if you want to play big games in January and February.