Brittney Griner scored 28, Diana Taurasi scored 24 more as the Phoenix Mercury advanced to the WNBA Finals Series on Friday night, knocking off the Las Vegas Aces 87-84. With the victory, Phoenix wins their best-of-five playoff series three games to two.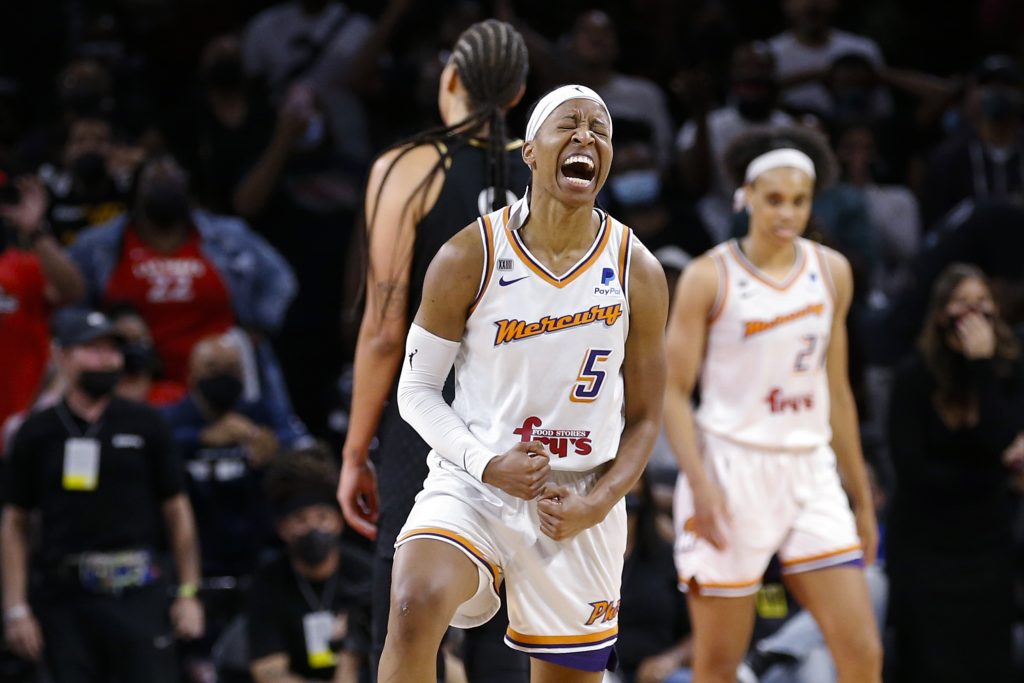 The Mercury will open the WNBA Finals series against the Chicago Sky on Sunday afternoon at the Footprint Center in Downtown Phoenix. This will be the fifth trip to the Finals for the Mercury.
Phoenix swept the three regular-season meetings against Chicago in 2021 regular season, which included an 84-83 win in Chicago on June 1 thanks to a 45-foot buzzer-beater by Kia Nurse, then won an overtime contest two days later on June 3 in Phoenix. The Mercury finished up the regular-season series with a 103-83 win over the Sky on August 31 at Footprint Center.