J.R. Redmond, one of the heartbeats of the 1997 Sun Devil Rose Bowl team, sat down at table 10 next to me at the Biltmore. Redmond, Jake Plummer, Juan Roque, Kyle Murphy, etc, etc, etc were all being honored in a ballroom on Friday at the swanky Phoenix resort. That group of players was the last time that the Sun Devils played a meaningful game in Pasadena outside of the every other year matchup with UCLA.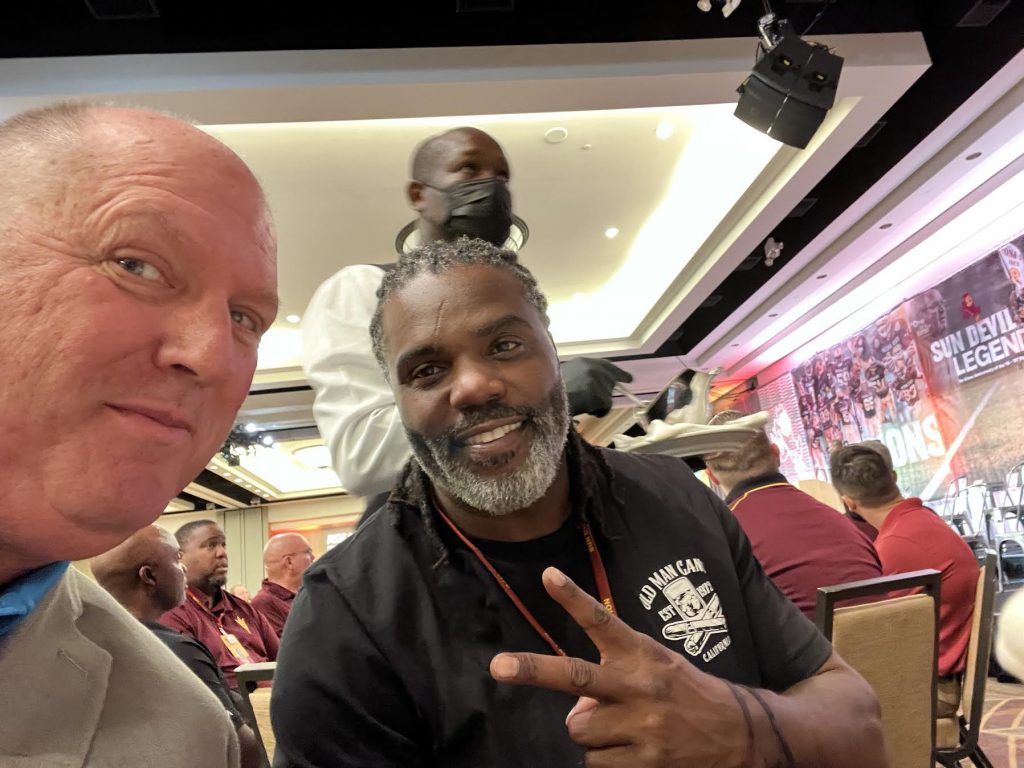 It's completely unacceptable that we're back for another year of wondering if El Paso, Las Vegas, or San Diego will be the bowl destination. Just so I can get this weak argument out of the way, yes, ASU can still win the Pac-12 South if they beat USC, Arizona and get some help. That doesn't mean that this is a program that will remind anyone of the team that Redmond played on. Far from it. The 34-21 loss to Washington State capped off a banner six quarters that saw ASU outscored 62-21 dating back to the second half at Utah earlier this month.
Friday's lunch wasn't the time to ask J.R., Jake, Juan, Murphy about the current state of the program, it wasn't an appropriate conversation. Roque told me on last week's TV show that the fanbase needed to show some patience. Well, the boos and empty seats at the site of the 96 team's win over Nebraska, spoke for themselves. Uniform combinations, helmet designs, hype videos, and numbers of stars next to recruit's names don't mean a damn thing, Never have, never will. The scoreboard and standings don't lie. Social media metrics don't win games…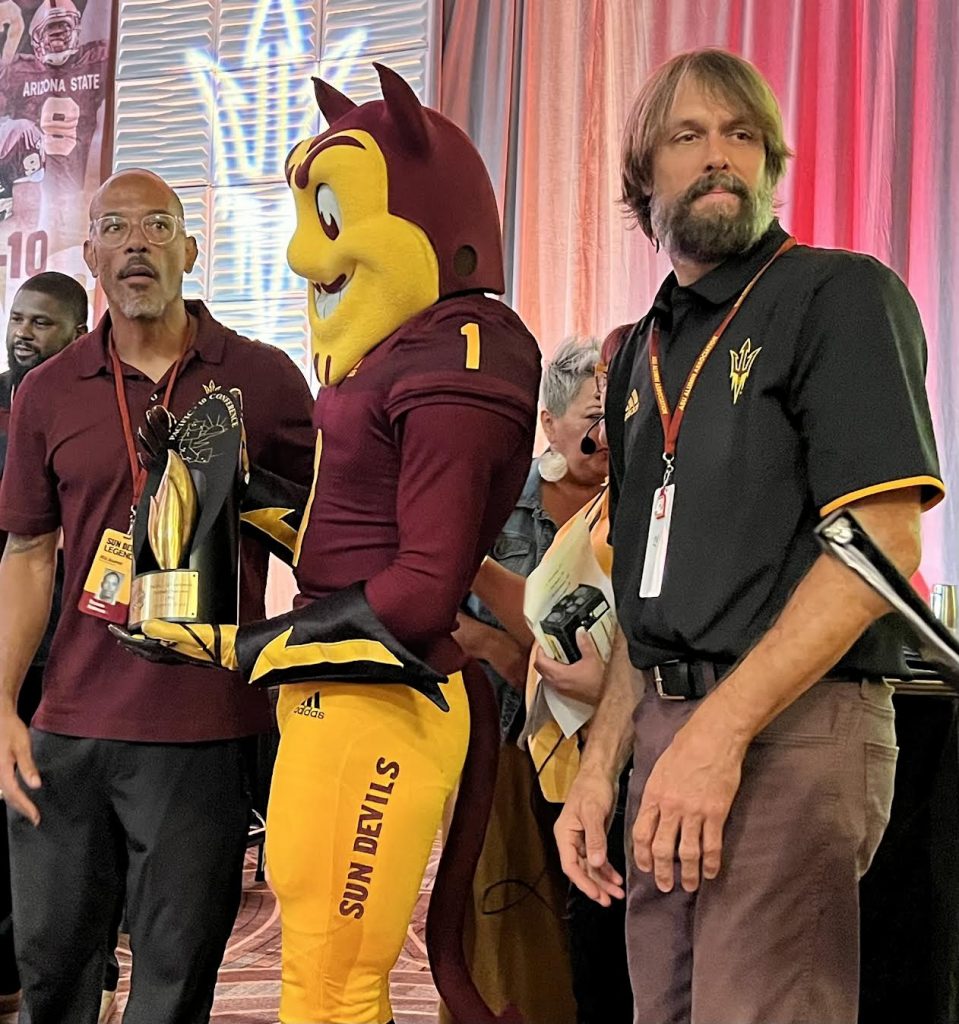 The makeup of an undisciplined team is penalties, turnovers, poor tackling, allowing big plays. Go back to the second half of the Utah game and add in the debacle of the home loss to Washington State(Sun Devils were a 16.5 point home favorite on Saturday) and there's no way that anyone can defend what's taking place on the field that the 96 team performed to perfection.
I stopped by the office of a big cigar ASU supporter this past week. He was beyond frustrated with the current state of the program. He wondered aloud if this is just what Arizona State is going to be. A place where winning 6 or 7 games and going to a mid-tier bowl should be accepted. The scoreboard since the 97 Rose Bowl team would say that he has a very good point.
The question to answer for Dr. Michael Crow is simple. "Is it time to push reset on the football program and the athletic department?" Herm was Ray Anderson's hire. Football is the lifeblood of any athletic department. This program isn't delivering. Being outscored 62-21 over the last six quarters means there are more than a few things wrong. Unacceptable…