The Arizona Christian Firestorm football team found themselves in a peculiar situation following their 55-21 victory against Lyon College. ACU's flight back to Phoenix was cancelled, leaving the Firestorm scrambling for a way to make the 1361 mile journey back home.
"We found out at halftime," head coach Bowen said. "My assistant coach, Ben Harris, who handles all our travel, came up to me at halftime and said, 'hey, I just got a text.' He showed it to me and it showed that our flight from Little Rock to Dallas had been cancelled. One of our other coaches got on his phone and was on hold for eight hours with Southwest Airlines and we never got through to anybody. Lyon College and SAGU helped us out with some bus companies and we finally found one."
Despite the stressful nature of its predicament, ACU has taken advantage of its long journey back to Arizona by using the travel time to bond and catch up on schoolwork. Bowen says the team is used to lengthy bus trips, and that his players are in good spirits regardless of their less-than-ideal situation.
"We've just been laughing about it," he said. "We travel by bus so often that the bus thing really doesn't bother our guys. We just planned on another night in a hotel and ordered pizza. It gives our guys a chance to hang out. We're just heading home the way we usually do after a game, only we're doing it a day later."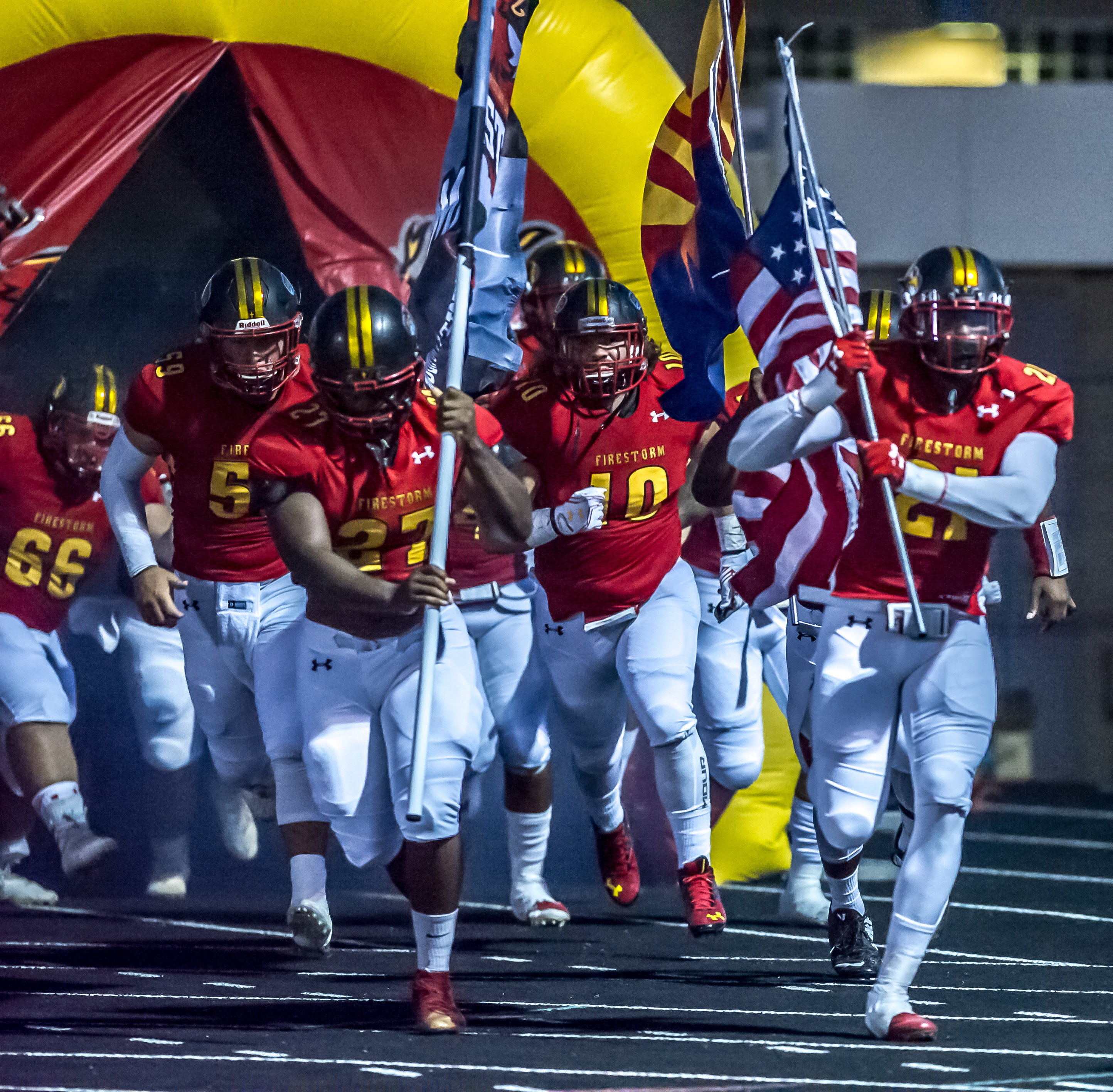 Bowen and his staff have also taken measures to keep the players as active as possible during the trip home. The Firestorm have a week off before their homecoming game against Texas College, and Bowen intends to allow his players plenty of time to recover before returning to work.
"We stop and get [the players] off the bus and do those kinds of things," he said. "Luckily, we have a bye this week so we're going to give them some down time and let them relax a little.