After a season opener that left Arizona fans optimistic, the Wildcats kicked off their home tilt in 2021 with a knockout by San Diego State 38-14.
In a mostly one-sided fight, the Aztecs landed multiple punches just minutes after kickoff.
San Diego State showed where the Wildcats need to grow in the short-term and long-term if they want to compete not only in the Pac-12 but with quality non-conference opponents.
A Gunner or a Plummer?
Game 1 of the 2021 season all but showed that the Wildcats were leaning Gunner Cruz in the preseason quarterback battle with Will Plummer.
Against BYU, Cruz threw 45 passes for 336 yards. Plummer didn't crack 10 yards on three attempts.
But after the San Diego State loss, Jedd Fisch couldn't specify who the starter would be next week against NAU. After the offense was stagnant for much of the game Saturday night, Plummer came in and completed eight passes on 17 attempts for 109 yards and a score. But no matter the quarterback, the offense struggled. The 'Cats converted on just one third down attempt Saturday night.
The Wildcats only averaged five yards per pass. San Diego State had more total passing yards on less than half the attempts as Arizona and averaged over 12 yards per attempt. Despite being down significantly, Cruz took few shots down the field. The Wildcats weren't going to get back in the game through check downs.
Plummer came in as a guy with nothing to lose. It was pretty clear that he was the back-up in this situation and he took shots downfield to try to get back in the game. In that limited time, he was effective.
If things go the Wildcats' way against Northern Arizona, there could be plenty of opportunity for Cruz and Plummer to continue this competition as the program inches toward conference play.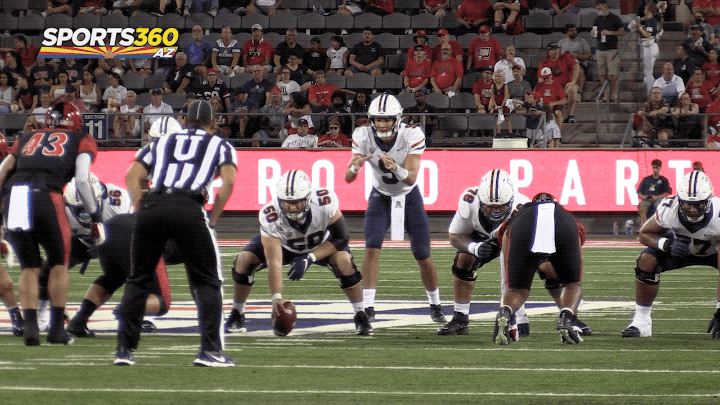 Bent and Broken
The Arizona defense seemingly exceeded expectations against BYU. They gave up yards, but they were the epitome of "bend don't break." In fact, take out the only busted play of the night in Vegas – a 67-yard touchdown pass – and they gave up 301 yards that game. That is very manageable.
But on Saturday, San Diego State rushed for 271 yards on 4.8 yards per carry and the pass game was serviceable enough to keep Arizona honest.
This isn't a surprise – the Aztecs have been built on these pillars for years now. The Wildcats just had trouble stopping it.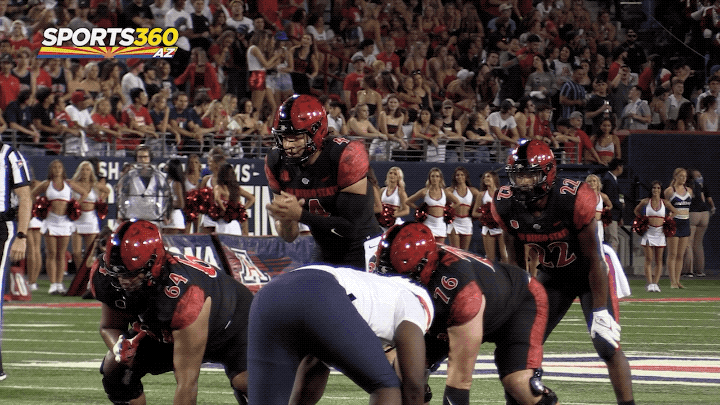 Mistakes
After a relatively clean game against BYU, the hope for the Jedd Fisch home debut was solid, fundamental football that could keep the 'Cats in games even if the opposing roster was more talented.
That…was not exactly the case on Saturday against San Diego State. A 55-yard rushing touchdown by the Aztecs to open the scoring. Busted coverage on third down for a 72 yard gain that led to a score. A blocked punt that led to a 21-0 lead just six minutes into the game. So many missed tackles led to favorable setups for San Diego State and a hole too big to dig out of for Arizona.
Mistake-free teams will still get beat but can keep teams in games, and we just saw how quickly things can go sideways for the Wildcats when mistakes are made in key spots, no matter the quarter.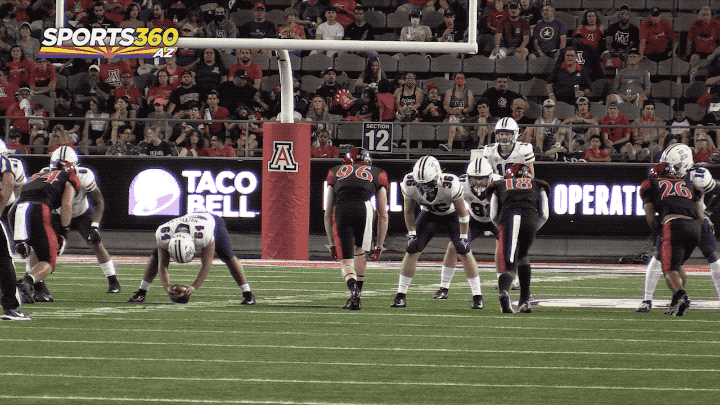 Now, the Wildcats look ahead to Northern Arizona. Next Saturday could be an opportunity to reset, get some players – and specifically the offense – a bit of confidence heading into conference play. Or it could be a time to hit the panic button if things don't go well.
Just like Saturday night, we may know which way the pendulum is swinging very early on into next week's game.