Pressure? What pressure?
Arizona needs to beat Northern Arizona convincingly, while Arizona State just needs to win.
Both the Wildcat and Sun Devil fan bases are restless. Jedd Fisch talked a good game leading all the way up to the home opener last Saturday night and then SPLAT, like a bug on a windshield on the I-10 going through Picacho Peak.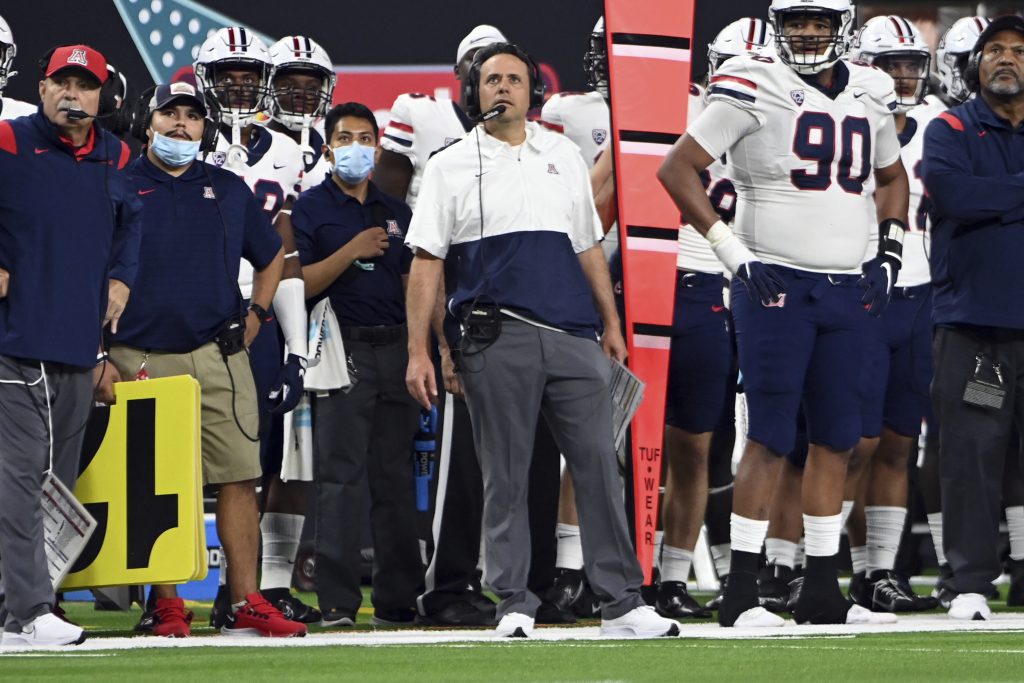 Getting stomped on by San Diego State is no way to convince a basketball town that football is something that should be paid attention to. Add to that; there's already been a quarterback shuffle. Will Plummer will start against the FCS Northern Arizona Lumberjacks, while Gunner Cruz has been told to put on a headset.
October 5th, 2019, was the last time that the University of Arizona won a football game. Is there anything more that needs to be said about the importance of Saturday night? Oh, by the way, don't think that the 'Jacks coaching staff hasn't been reminding their players of what Montana did to Washington a couple of weeks back…
Sun Devil fans have no reason to chuckle about the misfortune of their rival.
All I've heard about is how this is the team that will win big, take the Pac-12 title, be a national power, and play in a CFP game. Saturday's matchup at BYU is a non-conference game, but if all of the talk and bravado around the program comes true for the first time since Jake Plummer wore a maroon and gold jersey, then winning on the road has to happen. The matchup is arguably the second-best game of the entire Saturday schedule, only behind Alabama v Florida. Our partners at https://www.santanford.com/said "go," so I will be at the game in Provo with staff doing our thing.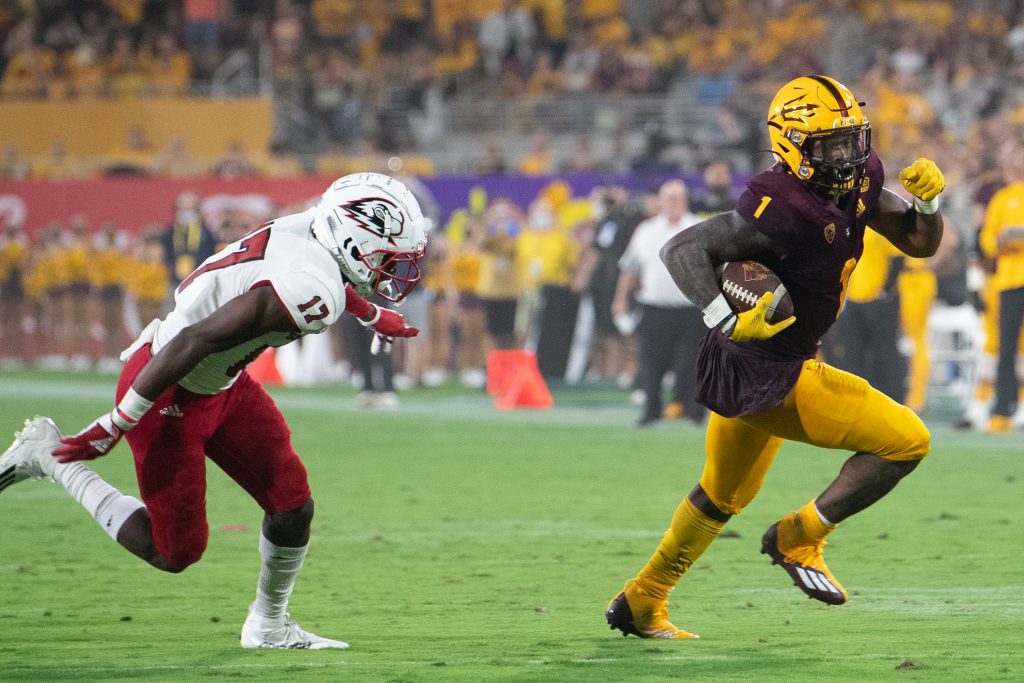 Obviously, if Arizona State doesn't win, all of their conference goals are still in front of them. But after two meager home crowds and the Arizona Cardinals looking like they are the real deal, the Sun Devil ticketing department needs to see a victory put up on Saturday night. A big football season is needed for many reasons in Tempe.