Documentary Produced by: Claudia Faust (Executive Producer), Devon Henry, and Jordan Spurgeon
Written by: Jordan Spurgeon
Leave a legacy. That's what many hope to accomplish before their time comes to leave this planet.
Former Peoria Centennial baseball/football star Zach Hoffpauir, who passed away on May 14, 2020, at the age of 26, did just that.
There's more to his story, especially surrounding his unfortunate passing. Original reporting labeled his death a suicide after he took some pills to help him sleep. It turns out they were laced with fentanyl. Shannon Hoffpauir, Zach's mother, says that's far from the full truth.
"For a report to come out, 'Just another athlete who died of a drug overdose,' that doesn't tell the story," Shannon said.
The morning it happened, Zach was at home with his father, Doug Hoffpauir.
"That morning I went to go fishing," Doug recalls. "I got up at 3, we talk a little bit. He goes 'I would love to go fishing with you and papa but I have too many video things going on today with school.' So the last thing we talked about I just said 'Zach I love you,' and he goes 'Yeah I love you too.' That's the last thing he said…. I came back somewhere around 11:30, I was really tired and his door was still shut. So I went to sleep, then I woke up and I just had this weird feeling. I went into his room and he was gone."
This documentary sets the story straight and expands on Zach's journey from childhood to mental health struggles in adulthood to the lasting impact he had on others. This is the real story of Zach Hoffpauir.
Early Life
When Zach was a child, his personality shined brightly. Not only through his natural athletic ability, but in who he was at heart – a cowboy.
"When Zach was a little boy, he thought he was a cowboy," Shannon said. "Every day he got up and he put on jeans and boots and a cowboy hat and his guns. And he would look at you and he would go 'I'm Walker, Texas Ranger'."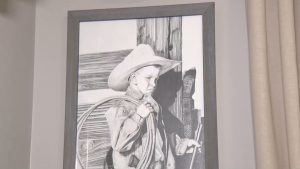 Doug knew his son was special early on. As he began talking and growing up, Doug saw that Zach could make any room he stepped into brighter. He'd look at people and he'd just have them figured out.
Throughout his childhood, and throughout his life, sports didn't define Zach. At least not in his eyes.
"He was more of a people person anyway," Doug said. "Sports just happened to be somewhat easy for him and so that's where he made a lot of his friends. In sports."
High School Sports
Zach played four sports at Centennial high school: Football, basketball, baseball, and track. He was the starting point guard for the varsity basketball team as a freshman but opted to stick with just football and baseball during his sophomore year.
On the Untold Podcast with Jordan Simone in 2019, Zach said he thought football was fun but he enjoyed baseball more early on in high school. He received numerous Division 1 offers following his sophomore campaign in baseball. However, football took off for him his junior year, when he garnered six PAC-12 offers.
Zach wanted to play both sports. He also wanted to go somewhere with great academics.
College Decisions
In the end, Zach's decision came down to two schools: Arizona State University and Stanford.
The first choice was Stanford. For Zach's family, it made the most sense.
"I was like, I don't want him thinking anything other than Stanford," Doug said. "They always said, 'If you get hurt, where do you want to be?' That's what I was thinking at the time."
During this recruiting process, Todd Graham became the new head coach for ASU. He hadn't been there more than two weeks before he recruited Zach. Their relationship blossomed almost as soon as they met.
"Right away when coach Graham was talking, I was like I have to go here," Zach said on the Untold Podcast with Jordan Simone.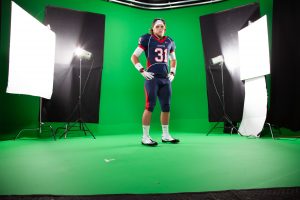 "I haven't recruited in 32 years a person that had the character that Zach had," Graham said. "I think he was just a servant leader with his team at Centennial. I think we just really connected on a spiritual level."
Graham admitted that even he told Zach that Stanford was the better fit for him because it's hard to turn down a great school like that. Despite picking Stanford, Zach held a close relationship with Graham, who told Zach that he would love to have him coach for him one day.
This is where some of the mental struggles began for Zach. He was torn on where to go to school.
"His heart I believe was ASU and Todd Graham," Shannon said. "But the pressure was you don't turn down Stanford. At the end of the day, Zach did not choose the ASU hat, he chose the Stanford hat."
As a quick side note, Zach played well against ASU in numerous games, including a PAC-12 Championship victory in 2013.
Zach admitted that he made his decision based on what others thought was best for him. That's why he chose Stanford, and as things got difficult there, it's why he never chose to quit.
After three seasons playing football and baseball at Stanford, Zach was drained. He'd suffered numerous concussions and he was tired. This led to another tough decision: stay at Stanford to play his senior season of football, or enter the MLB draft.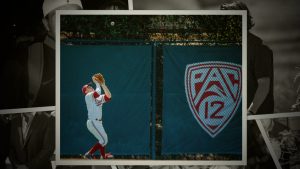 Who On Earth Can Do This?
The draft was an escape for Zach, and he didn't care about the draft position according to his dad. He just wanted to leave the stresses of Stanford behind him.
In the 2015 MLB Draft, Zach was drafted by the Arizona Diamondbacks in the 22nd round with the 646th overall pick. He played rookie ball in Missoula, Montana.
"He goes to Missoula and I get this call, 'Hey man this is a great place, can you send my fishing gear?' So I sent all this fly fishing stuff," Doug said. "This is what he needed, all he had to do was show up and play baseball."
After one season in the minors, Zach had the itch to get back on the gridiron. So he was able to convince Stanford head coach David Shaw to give him a spot on the roster again. Not only did he earn his starting free safety job, but he instantly became a leader for the program once again.
"Who on earth can leave football for an entire year, make a phone call and get back the starting safety job?" Shannon said in amazement, "It started out as a good year, Zach played really great, but then he got two concussions in a row. When he came home after that, that's when we really started to see the problems."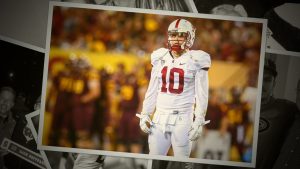 After his senior season with Stanford, Zach medically retired from football.
"I medically retired, which I acted like it didn't bother me but it did," Zach said. "I was already just so destroyed physically from playing two sports and drained mentally… basically it was a stripping of identity for me."
Despite those feelings and physical derailment, Zach gave baseball one more chance. Same ordeal. He gave the Diamondbacks a call, they gave him a tryout, then they signed him again. He played for one season before hanging the cleats up for good.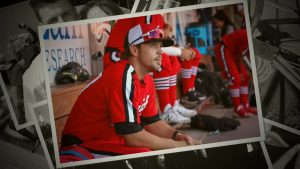 Struggles With Mental Health
Dealing with depression and anxiety was new for Zach during and after his professional baseball career. Shannon and Zach spent countless hours researching ways to improve his mindset and mental fortitude. This included journaling, going for walks, words of affirmation, and more. He even sought counseling.
"He was meeting with a counselor and honestly I don't think it helped a whole lot," Doug said. "I was able to read a lot of his journals and see his struggle in his journal. He just wanted to feel normal and he never did."
Throughout high school, Zach never touched alcohol. Shannon recalls him describing what it did to him when he had a drink with his friends on his 21st birthday. He told her he felt relieved and like he could breathe for the first time in a while.
Eventually, Zach's issues became more and more difficult to deal with, leading to an eventual suicide attempt in his bathroom.
Zach – "To be real, I did try to take my own life. I tried to overdose. I took like six xanax bars and 25 Benadryl."

Jordan Simone – "So were you just like taking xanax all the time?"

Zach – "No, I just got my hands on some and it wasn't even in my head to do that yet. I was stumbling around. I remember I went into like the bathroom, and I see this Benadryl. All I remember was looking at the Benadryl and I was like 'I'm done' and took it all at once. I don't know how, but dude it was like a big 'ol handful, took it all. I slept for like two days. Didn't go to the hospital. My sister was in there taking my blood pressure."
His sister, Hillary Hoffpauir, is who Doug credits most for saving Zach's life. She stayed with him as long as she needed to.
As Zach began having darker thoughts, his friends started worrying about him. One of his best friends was Carolina Panthers running back Christian McCaffrey, who played with Zach at Stanford. After going to a mental health facility and not figuring out the problem, Doug texted McCaffrey to tell him what was going on.
"Christian McCaffrey saved my life," Zach said. "He calls my dad and says 'I'm going to fly him out here he's going to see Dr. Prusmack who's the chief neurosurgeon for the Denver Broncos.' I sit down with him for 15 minutes and he tells me I have Lyme Disease. My dopamine levels were zero. My testosterone levels were almost gone. My cortisol was through the roof."
Those are the problems Zach knew he had while he was alive. However, the underlying cause was unknown until over a year later.
CTE Research Results
After Zach passed, the Hoffpauir family sent his brain to Boston University for Chronic Traumatic Encephalopathy research. According to neurologist Dr. Ann McKee, Director of Boston University CTE Center, Zach had stage two CTE.
"He had quite a number of lesions in the brain," McKee said. "They were mostly in the frontal lobe, but they were also in the temporal lobe. It was really riddled with CTE lesions."
Zach played football for only nine years, which is why the stage of his CTE came as a shock to McKee and the Hoffpauir family. Shannon says Zach seemed to think he had CTE, but there's no way for anyone to know if they have it until they're already gone.
Doug agrees that the news of CTE being present in Zach's brain isn't surprising.
"It all makes sense to me now," Doug said. "He was struggling to just be alive and feel okay."
Part of having CTE is a gradual reduction in quality of life. Zach noticed it. His parents and friends noticed it. Everyone he knew, realized something was off. According to Dr. McKee, it never would've gotten better, only worse. By the time he reached his forties, it's possible he could've developed Alzheimer's or other brain-related diseases.
"At first I could not stop crying about the torture that he had gone through," Shannon said after finding out about the CTE in Zach's brain. "And then I felt a slight amount of peace in the sense that there would be some justification for Zachary. For people to truly understand what he had been facing and going through. In my own heart, there was a little bit of thankfulness of God's mercy. That Zachary got to go out as Zachary."
Impact On Others
If you mention Zach to anyone that knew him, chances are there are plenty of stories they have to share about him. One of the most common is his attention to everyone he had a connection with. This meant midnight FaceTime calls that could last for hours and conversations that were never just surface level. No one could turn down these talks with Zach.
"He's somebody that every time I called him was fully present," Christian McCaffrey said on stage at the one-year celebration of life event held for Zach. "And to a point, it was exhausting talking to him. When I talked to him we would talk for three hours, but I never knew how much I needed every word."
Zach's talkative and gregarious nature helped him stand out during his days at Stanford. At PAC-12 Media Day this year, David Shaw recalls Zach as someone who was a natural leader because of his approachable mentality towards teammates and coaches.
"Most guys that are leaders they affect people in certain ways," Shaw said. "Zach affected people by walking in the room. If you weren't paying attention to him, he was going to get your attention. He just brought more energy and juice out of me."
This expanded into his coaching career as well. After his playing days, he coached at many high school programs in Arizona, before accepting a job as the safeties coach at the University of Northern Colorado. He was only there for a month and a half before the COVID-19 pandemic sent him home. However, he left an impact on the players there.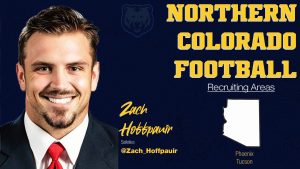 One player is Jamond DuBose, a defensive back just like Zach. Two days after Zach passed, he messaged Doug on Instagram to tell him that Zach saved his life. Not by being his football coach but by pulling him into his office one day to just talk through life and the struggles that come with it.
That's who Zach was. Even at his lowest point, in a mental hospital, he inspired others. Both Shannon and Doug remember going to pick him up one day and when they watched the room he was in, he was leading the group at the front of the conference table.
"Those were his people," Doug said. "The broken people. People would always see Zach this way [as the star athlete], but he was broken. Maybe not early on, but when he got to that point he said people don't understand unless you've been through it."
Dance, Dance, Dance
One more thing you have to mention when discussing Zach is his dance moves. Everyone who talks about Zach brings up how good of a dancer he was.
I'm not going to write about it, you can watch the dance videos below and judge for yourself.
Lasting Legacy
This is where I diverge from journalism in this story. Zach was a remarkable human being who touched countless lives in his 26 years on this planet. Now, his family is trying to help others with his story. This wasn't included in the documentary because both of the following projects are under development.
Shannon is creating The Zach Hoffpauir Project to help athletes adjust to life after sports. After living through the experiences Zach did, she believes there is room for improvement in our current mental health institutions. The steps towards her goal of getting athletes the help they need are still being created.
Doug is trying to partner with Boston University and their CTE research. He hopes that there are more ways to spread awareness about the dangers of CTE and how to avoid it without having to give up contact sports.
You're encouraged to check out both causes.
To wrap this up, I want to say thank you to everyone who made this story possible to tell. Myself, Claudia Faust, and Devon Henry were humbled to share this story. Thank you to Shannon and Doug for allowing us to enter their homes and speak with them about Zach, and tell his real story.