While waiting for the other cleat to drop in the NCAA investigation into Arizona State's Football program, the time has come to focus on the product that will be on the field in less than a month. I dropped in on the first practice of the 2021 season on Wednesday, looking for things to pass the time while we await off-the-field news.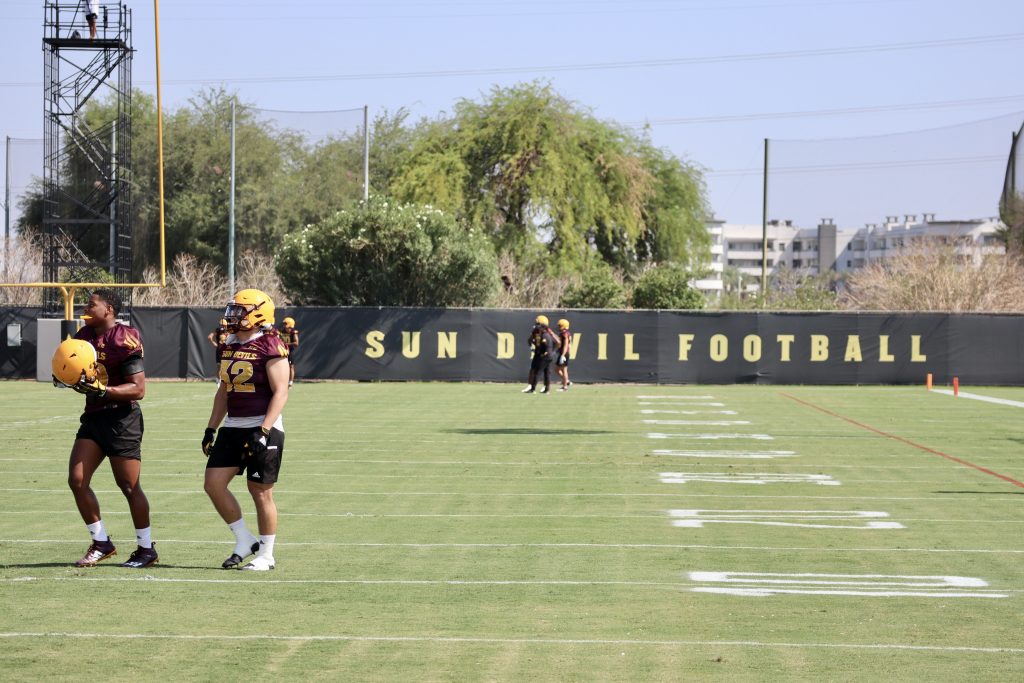 The new outdoor practice field came from a sod farm in Casa Grande and was donated to the program. Its beauty, along with the sounds of pads poppin and coaches getting on players ("effort should be understood," "You all want to win a Rose Bowl?"), It made me feel like football season is right around the corner. It was north of 100-degrees when I pulled in just after 9 am. Just based on the eye-ball test, this is easily the best-looking group of linemen I've seen in several years within the program(can they play remains to be seen). I read with interest that Chase Lucas, one of the captains of the defense and a sure-fire NFL draft pick next April, signed a Name-Image-Likeness deal with a realtor.
I am very excited to announce my New Partnership with Brandon Bethel "Your Arizona REALTOR" w/Fathom Realty, if you are looking to buy homes in the Arizona area give them a visit, and be on the lookout for a billboard near you👀👀https://t.co/3HCEsV5O3S, @CoachBethel pic.twitter.com/RreXvzXIeu

— Two4 (@Chase_Lucas2) August 3, 2021
Need a realtor? Chase can connect with you! Need a pizza? Jayden Daniels can get you a JD5 at Venezia's. I need to hang around the players, and eventually, I'll find everything I need to get by in life…
It was pointed out to me that the lining around the practice field was new. Donated by head coach Herm Edwards and his family, with a price tag in the. Mid-five figures.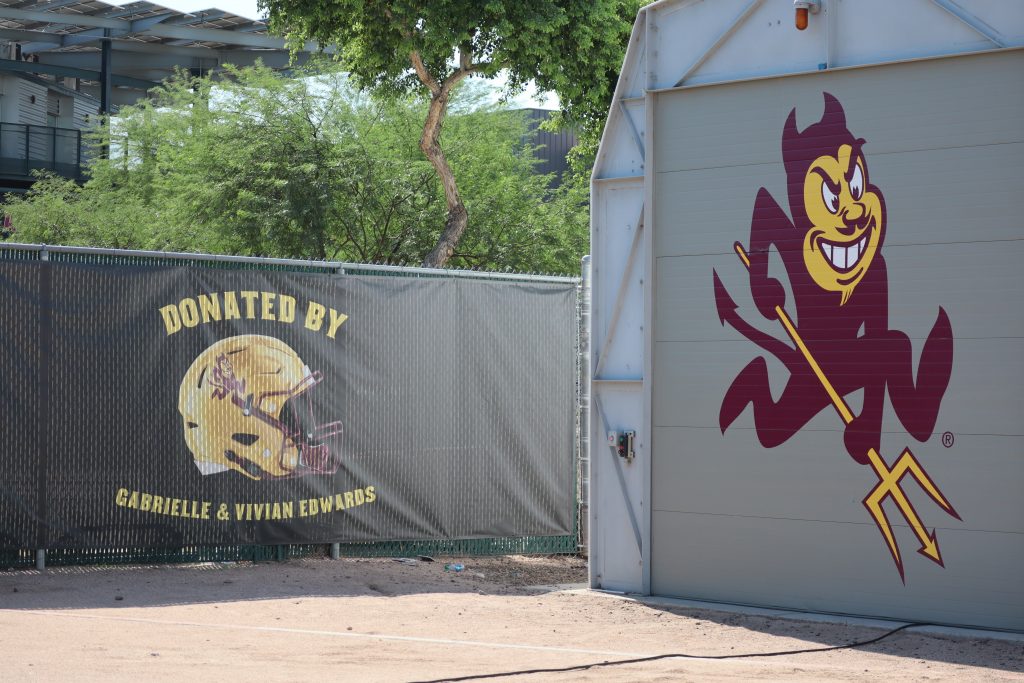 The exterior looks shiny and clean; however, when the NCAA opened the investigation into the program, I can't just look at everything and see a Pac-12 South title and FBS Bowl at the end of the rainbow. A program that returns 21 starters should be favored to win a bunch of games. There is no reason to "hope" for a big season if you're a fan of the marron and gold. Please don't give me the "as long as we beat Arizona; it's a successful season" line. Anything short of a Pac-12 Title and a CFP appearance doesn't equate to the expectation level that I am expecting.
In my space, it's more IF all that was alleged and the NCAA found in an envelope will magically go away in the next three months? No one knows the answer to that. Big cigar alumni tell me that Athletic Director, Ray Anderson, has this all under control(what else are they going to say?) I'm not buying anything from anybody right now.