Chandler wide receiver and Ohio State commit Kyion Grayes, considered the top 2022 prospect at his position in Arizona, suffered a serious injury, dislocating his right elbow during the defending state champions' scrimmage against Williams Field on Wednesday night.
Chandler head coach Rick Garretson was visibly shaken up about the injury to his star wideout, telling Sports360az.com Jordan Hamm, "It's hard, it's a hard pill to swallow. It's hard for me to fathom right now and take it all in".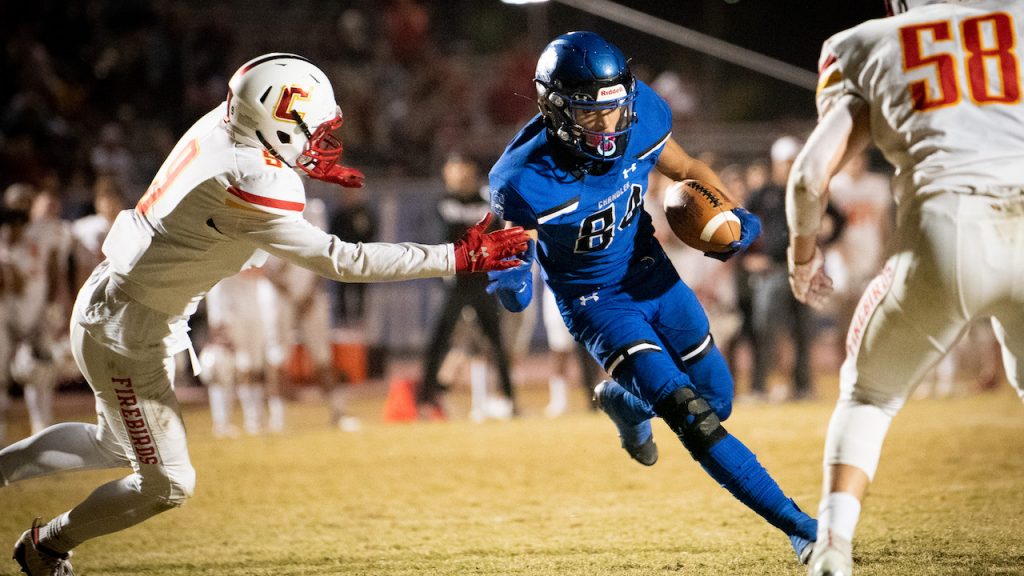 Garretson was expected to name his starting quarterback for the upcoming season after Wednesday night's scrimmage but had no definitive announcement, "when I know, you all will know."
While it is now uncertain if Grayes will play for the Wolves this season, he shared some optimism late Wednesday night on social media.
I'll be back in Blue this season 🙏

— Kyion Grayes II (@KyiongrayesII) August 26, 2021
The Wolves open defense of their 2020 Open Division title on Thursday, September 2nd, against west-side power Centennial.