Look at us!
Go through the preseason college football landscape and you'll see quarterback after quarterback who cut their teeth at the position here in Arizona. We push out quarterbacks like Fords off the service line in Michigan.
Purdy, Slovis, Rattler, Shough are the names we hear most often but there are many more in no particular order attempting to get on the field for the 2021 college season.
The former Chaparral Firebird is trailing in the competition to be Chicago Bears draft pick Justin Fields replacement. Miller is a redshirt freshman, who played in mop-up duties a season ago. It's a long season, but OSU head coach Ryan Day has said that C.J. Stroud has taken the lead for the job.
Will Haskell-San Diego State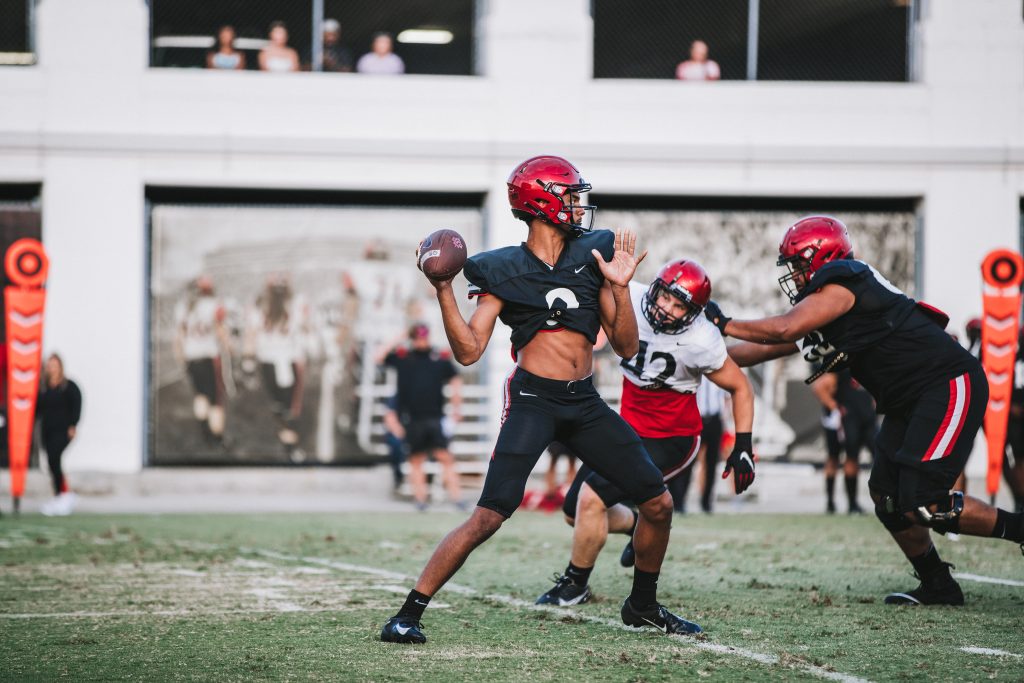 The former Ironwood high school standout is in the rotation at San Diego State. The true freshman has had some bright moments and others that are just part of the learning curve. Aztecs head coach Brady Hoke told the San Diego Union-Tribune he and SDSU offensive coordinator Jeff Hecklinski like what they see so far, "When Jeff and I talk about Will, we really talk about him real positive in what he can do," Hoke said. "Now, is he ready for prime time? Probably not yet."
Ty Thompson-Oregon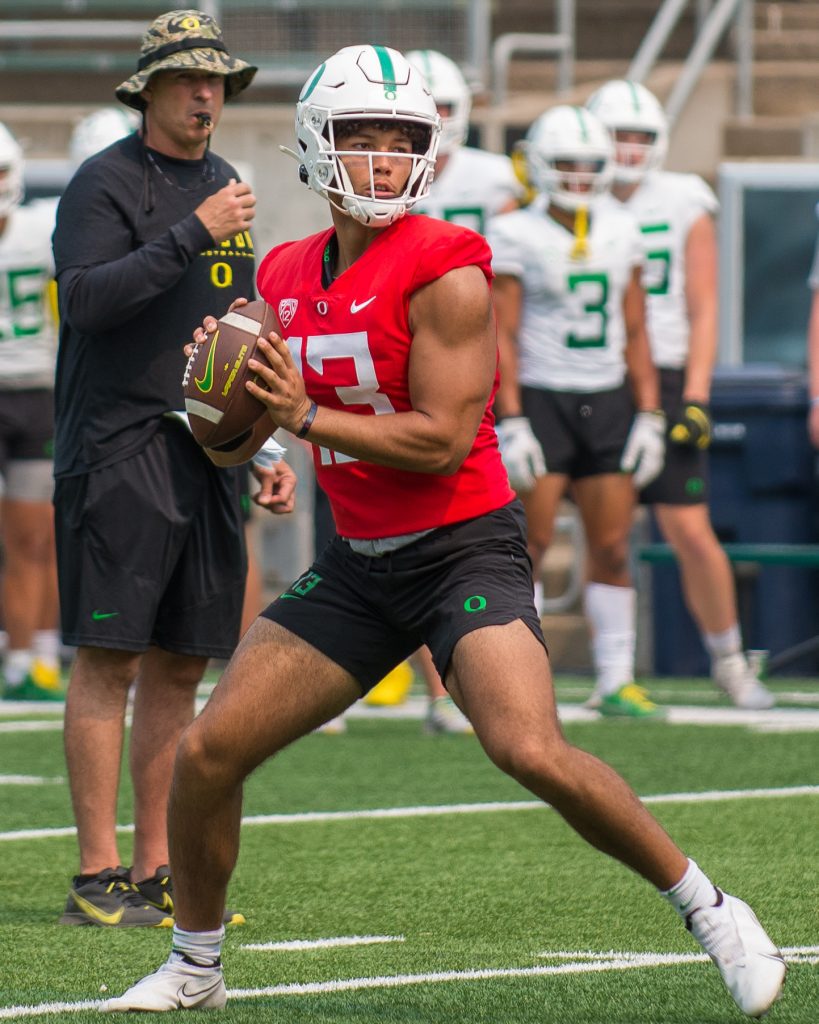 The former Mesquite star is making a serious push to be the starting quarterback for the Ducks in their season opener against Fresno State. "On Saturday, Ty Thompson played the best of all the quarterbacks," Cristobal said after the Ducks wrapped up practice on Monday.