Las Vegas – I'm taken by his stride down the court, I'm taken by his length, and I'm even taken by his willingness to ask questions during stoppages in play here at the Las Vegas NBA Summer League. , I'm taken by Jalen Smith, the 10th pick of the Phoenix Suns in last November's draft.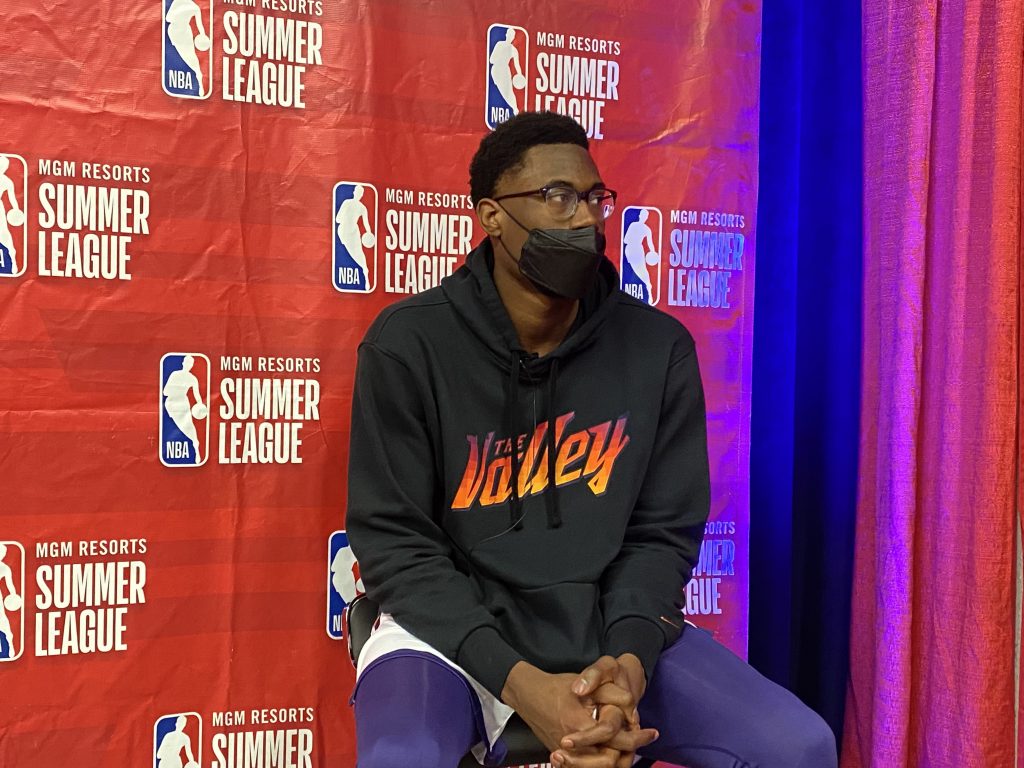 He's a project for sure, and I'm fine with that. I've watched his first two games in person, which is much different than viewing on television where they just follow the ball. He's been in the middle of the action, with some success. I don't care about stat lines in Vegas. He's going against players who were like him this past season. Stuck at the end of the bench or ping-ponging with the G-League. It's not like the Suns need to have Smith this coming season, but you don't want to see him sitting and watching for a second year.
I sat in on his interview session after Sunday nights' game with the Lakers. He said all the right things, took responsibility for coming up short. Didn't seem bothered by being asked about his goals for the Summer League.
There is time to wait on his development. He's only 21. He's 6'10, 225lbs. Can he get to 240? There's no need to rush him with the signing of JaVale McGee to replace Dario Saric, who tore up his knee in the postseason. That said, I want to see him in the rotation for the Suns at some point next season. He's raw, no question about it. But, the games he's playing here in Summer League are invaluable for his confidence and the organization to see if he is progressing in the right direction.