I was wrong.
I'll return the broom that I purchased from the hardware store next to my hotel here in Milwaukee. The Suns played well in spurts early, but the hometown Bucks used a 30-9 run in the second quarter and pulled away for a 120-100 victory in game three here on Sunday night. Phoenix still leads the series 2-1, with game four on the Bucks home court Wednesday night.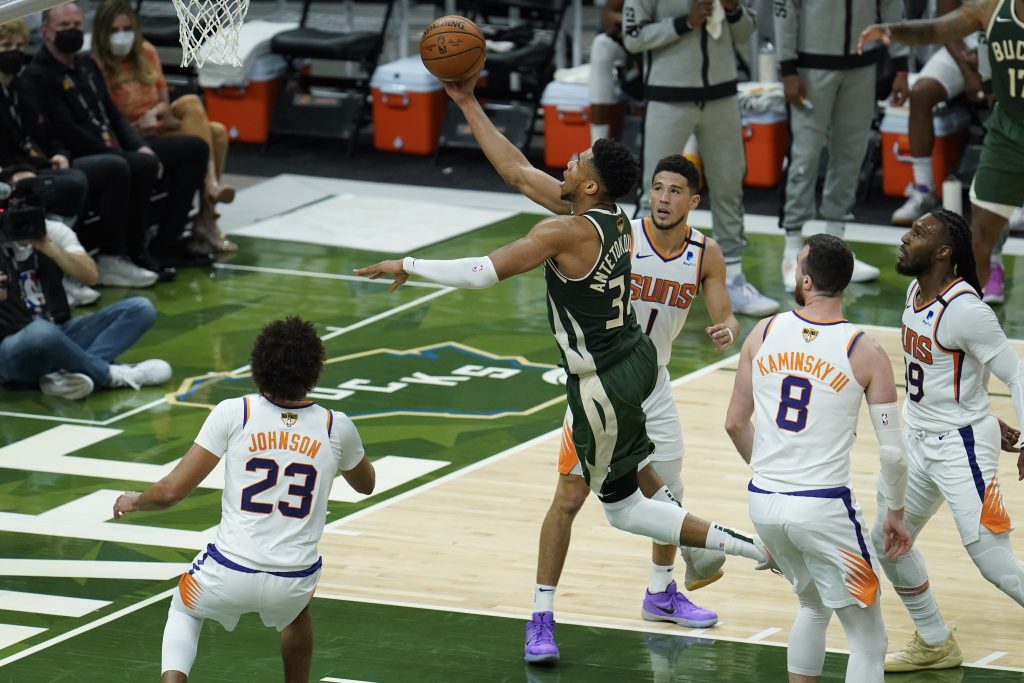 Giannis would score 41 points, grab 13 rebounds, and dish 6 assists to lead the way. The Bucks would maul Phoenix in the second half, sending fans out into the impressive Deer District surrounding their downtown arena.
Devin Booker was ice cold, finishing with 10 points of three of fourteen shooting. Mikel Bridges, who was a big factor in game 2, finished with 4 points.
What's more concerning to me is the Suns lack of ability outside of Deandre Ayton to stay with Giannis(Dario Saric' injury showing up now) Can the Bucks big man carry a team on his own back to a title? Ayton picked up his third foul(cheap) near the end of the first half. When he wasn't on the floor, there was no one that could slow Antetokounmpo down.