Life gets in the way…
Maggy asked my wife and me to wait a moment before climbing into the taxi on a late July afternoon in Las Vegas. A few hours earlier, I spoke at a funeral about how much I admired and loved her son Patrick, who was my best friend. Pat had passed away a week earlier from a rare disease. I've written and talked about the sadness and depression I felt when he left us, but Maggy is part of the story too.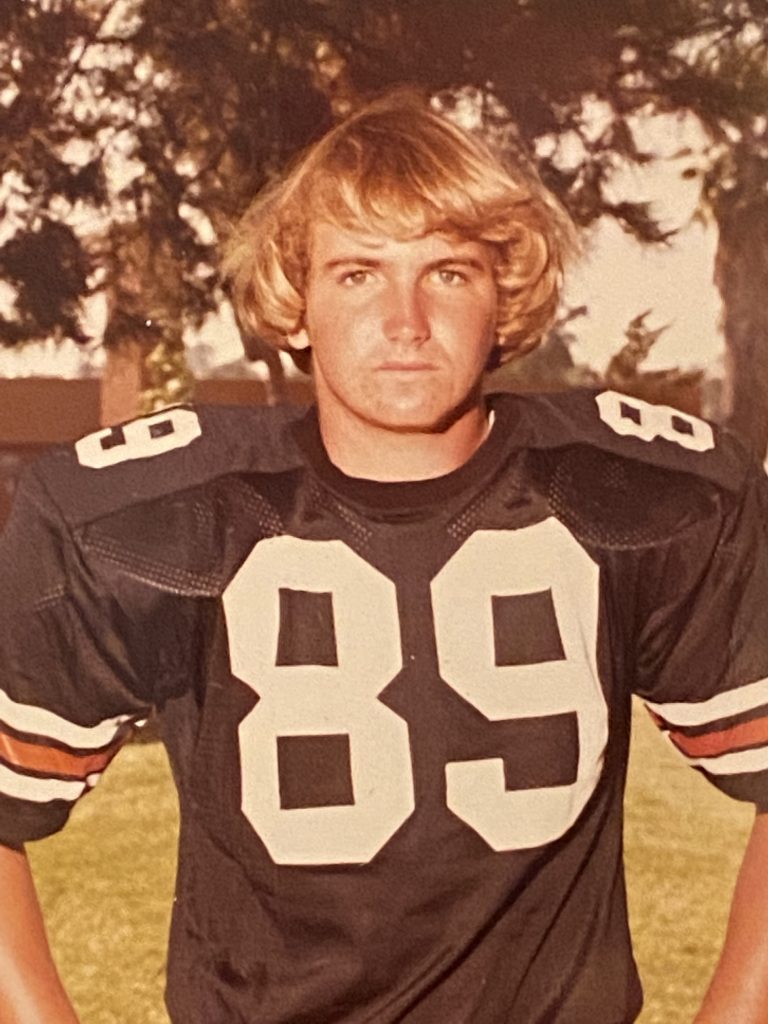 Maggy came out of the house with an envelope and said, "you're all I have, so if something happens to me, I want you to have it. Put this in a safe place". As the cab drove us to the airport, I was concerned for Chris, who was seven months pregnant with our fourth child, and for what Maggy had told me moments earlier. I put the envelope in a safe place until recently.
The Suns were in a good place. Up 2-0 going to Milwaukee, I felt like I needed to be with them on the road to bring the story back to our audience. My son, our fourth child, had landed awkwardly 0n his left knee in late June while attending a camp at Northwestern. Trainers said it was a calf strain, and he should rest it for a couple of weeks. I recorded the play on my phone and thought at the moment he was lucky it wasn't a more serious injury.
On the day of Game Three of the Finals, I walked back to my hotel when the phone rang from Cole's high school football coach. The team was at camp in Heber. I answered the call with, "Well, this can't be a good call." There was a little awkward laugh, and he told me that Cole had injured his knee and was going to be limited on the last day of camp out of precaution. Cole had a corrective procedure on his right hip done in 2019 that went very well. The phone call from his coach was on my mind that night while the Suns were losing to the Bucks to make the series 2-1 Phoenix. I felt like our work as a team was very good, including my contributions from Milwaukee. Cole's injury was on my mind off and on the remaining four days in Milwaukee. There wasn't much I could do to support him other than to call or text. I'd come home with the series tied at 2 and the City on fire. Cole's knee was sore, but there was no looseness in the knee joint. No reason to be overly concerned.
The Bucks won Game Five in Phoenix and now the attention was squarely focused on the Suns just trying to stay alive in Milwaukee. Jordan Hamm would go on the trip for us. I firmly believe that our team should be able to cover big events, not just me. Jordan would go and I would host from Phoenix. The day before Game Six, I picked Cole up from football practice and he wasn't happy with how his knee was feeling and he wanted some answers. We set up an appointment with our orthopedic for the next afternoon to try and get some answers.
The next morning I woke up ready for a big day. The Suns were in an elimination game that night, my son had an important doctor's appointment, so there was a lot to get done. My wife is a swimmer. She puts in headphones and gets her work done in the pool almost every morning. I knew something wasn't right when she came into the house calling out my name. She handed me the phone, and I listened to the message from the coroner's office in Las Vegas asking me to please return the call, which I did right then. Maggy had passed away in her home. That afternoon the doctor told Cole that he needed an MRI that night to find out the severity of his knee injury. The next day he was told he had a complete tear of his PCL ligament(back of the knee), and he would need surgery and be out a year. I do remember the Suns getting eliminated by the Bucks. I do remember doing shows before and after the game and the next morning. Not much beyond that when it comes to sports. After the day was done, I opened the envelope that Maggy had given me 17 years earlier.
When I teach or mentor broadcasters, I hammer into them that at some point, life will get in the way of doing their best work, and they are going to have to fight through it. The last few weeks have been some of the toughest in my career. I've made a couple of trips to Las Vegas to sort through her things. Memories of Patrick were everywhere. I think Maggy died of a broken heart after losing her son 17 years ago this month. Cole said to me "I can't seem to catch a break, but I'm going to keep playing; I don't know why God had this happen, but he has a plan for me."
I know I'll bounce back. Some of you may be going through much more difficult seasons than what I've experienced the last 11 days. It's felt more like 10 months. I have great memories of Pat and Maggy. Cole will have his surgery in the coming weeks and start the grind on the end of a rehab table that my wife and I have experienced so many times.
Yes, life gets in the way…