Desert Ridge's Lance Holtzclaw is one of the most dynamic athletes in the state. Over the past two seasons, the 6-foot-4, 205-pound edge and wide receiver tallied 39 tackles, 14 tackles for loss and five sacks. Offensively, he caught 15 passes for 208 yards. "Showtime" had double digit offers to play at the next level on both sides of the ball.
Now, he'll bring that athleticism to the University of Washington as he announced his commitment to the Huskies on Friday.
the next chapter of my story📖…#Committed @production_bio pic.twitter.com/kOMddUh5tk

— Lance "Showtime" Holtzclaw (@lancefrmdabean) July 9, 2021
Vanderbilt, Oregon State, Colorado, Boise State and Boston College were his other finalists. Holtzclaw had a very busy June visiting all six of these schools.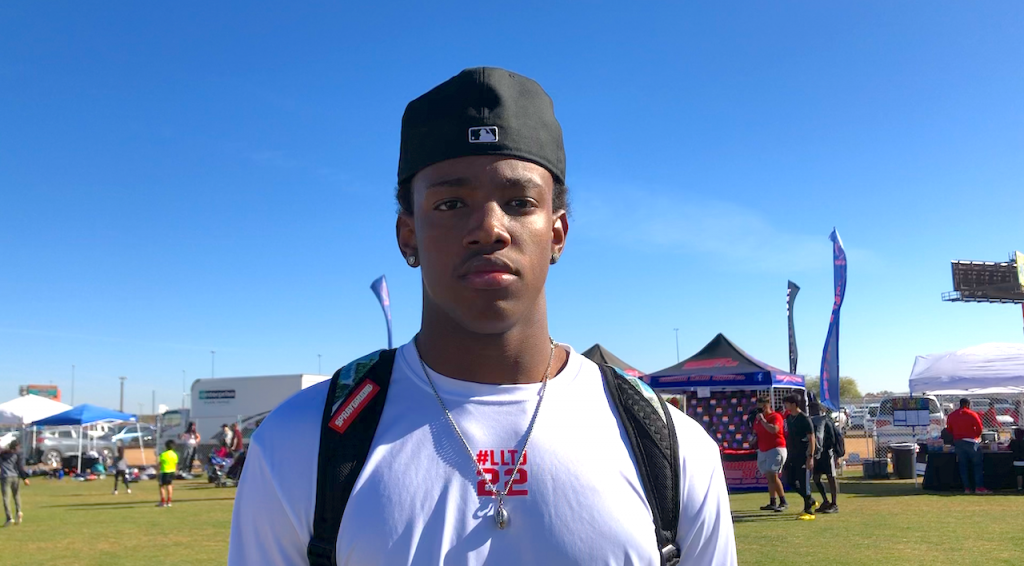 Holtzclaw joins Saguaro offensive lineman Parker Brailsford as commits from Arizona in this class.
Chris Petersen and Jimmy Lake have prioritized Arizona over recent classes, especially on the defensive side of the football. Since 2016, Byron Murphy, Daniel Bridge-Gadd, Matteo Mele, Dominique Hampton, Bralen Trice, Jalen Green and Jacobe Covington have committed to the Huskies.
Holtzclaw joined the Recruiting Roundup to break down his commitment. He shares what role he will play in the Husky defense and how Desert Ridge helped him to get to where he is today.