One simple defensive adjustment by the Milwaukee coaching staff has put the Suns into "backs against the wall" mode.
After falling behind Phoenix 0-2, the Bucks said to point guard Jrue Holiday, "enough switching on the high pick and roll".Over the last three games, we've seen Holiday riding Chris Paul for 80 feet up the court. Paul didn't see much of this type of pressure in the regular season or even in the earlier playoff series. At 36 years of age, Paul is getting manhandled and worn down by the Bucks pressure.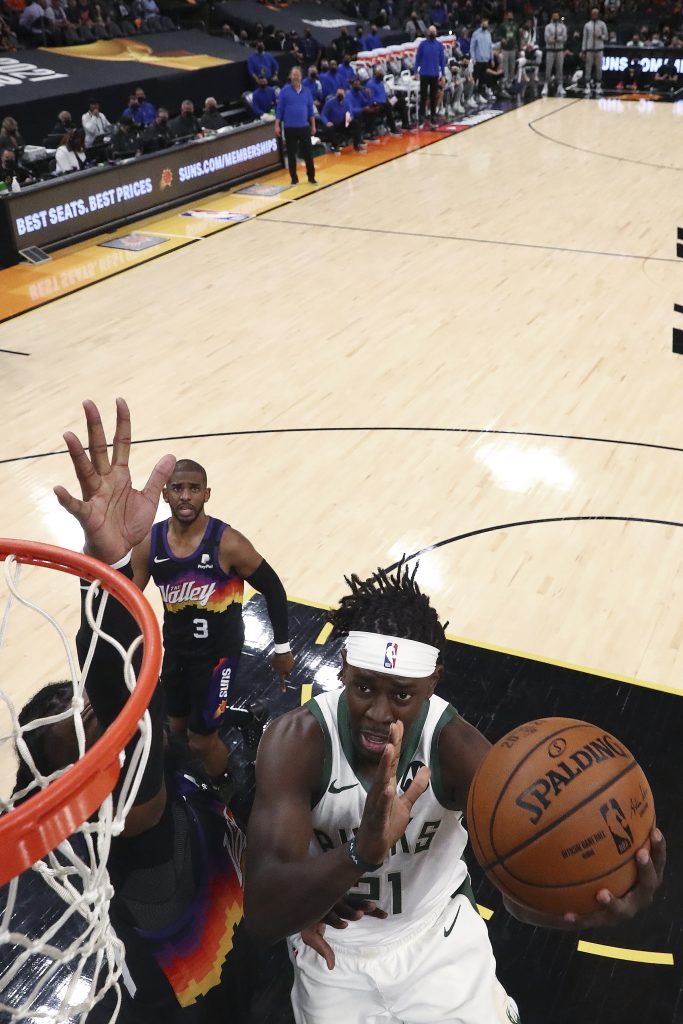 The Suns played a near-perfect offensive game on Saturday night(55% shooting, made most of their FT's). But the obvious takeaway is the Suns defense simply hasn't been able to stop Milwaukee the last three games. Right now, the Bucks Big Three are able to beat the Suns defense. Devin Booker has been scoring(shooting too much?), while his teammates haven't been allowed to get into a rhythm. You could make the argument that Cam Johnson should be getting more minutes(and shots) simply because with Paul's struggles, Johnson is currently the second-best perimeter scorer on the roster. Booker scoring 28 and winning is better than 40 and losing. Spread the wealth, make the Bucks work harder. Everyone in the building(including Holiday) knew Booker was going to get the last shot for the Suns. So Holiday collapsed and made a steal for the ages.
So why do I believe that the Suns will win Game six and be back in downtown Phoenix for a Game 7 on Thursday night? Because like the Bucks did after Game two, the Finals are a series of adjustments. Beating the same team four straight times to win a championship is exceptionally difficult. What, if any, changes will Monty Williams draw up for tomorrow night? At some point the head coach has to take the heat for losing three straight in the Finals.