I'm suddenly selfish. I didn't think the Lakers would prove to be a speed bump rather than a roadblock, but here we are.
Now with Lebron out of the way, who's to say that the path for the Suns shouldn't lead to a Western Conference title? I mean, who's THAT much better than Phoenix of the remaining four teams?
Sure, there are some very good individual players that will give the Suns trouble. Nikola Jokic leads the list, but centers aren't the key ingredient to winning a title. I'd take Chris Paul over any of the remaining points guards. Same goes for Devin Booker at this position.
Guards can win titles. Centers need help.
Jokic is an exceptional talent. I am sure that he will give Deandre Ayton fits, but unless Micheal Porter Jr. becomes unconscious on the offensive end, I just don't see how the Suns don't get through Denver. That leaves the Clippers and the Jazz. Again, two very good teams with superstar players, but the Paul/Booker combination should prove to be too much.
Jokic was the 41st pick in the 2014 NBA Draft. A second-rounder. That was the same year the Suns took T.J. Warren 14th and Tyler Ennis at 18. In fairness, the Suns thought they had their center position handled a year earlier when they drafted Alex Len in 2013. Then General Manager Ryan McDonough had Len and Miles Plumlee on the roster. What might've been.
Greed is good when it comes to the pursuit of a Western Conference title. This isn't about the East. This isn't about Durant or Giannis. For now, it's merely looking at the West and believing that the Suns are the team to beat….
Really like how J.J. Watt has embraced the Valley sports community in such a short period of time. He's front row for Suns v. Lakers game five and the next morning he's sporting a Phoenix Mercury shirt for his media availability at the Cardinals facility…
Rick Gosselin and Peter King are two of the leading voices in NFL media, so when Peter placed the Cardinals at in his first power rankings, while Goose put Arizona at 6, my eyebrows were raised. Who's right?
Saturday, I was fortunate enough to be able to attend the retirement ceremony of my childhood friend Steve Frank. He was a firefighter at the Marine Corps Air Ground Combat Center in Twentynine Palms, California for the last 25 years.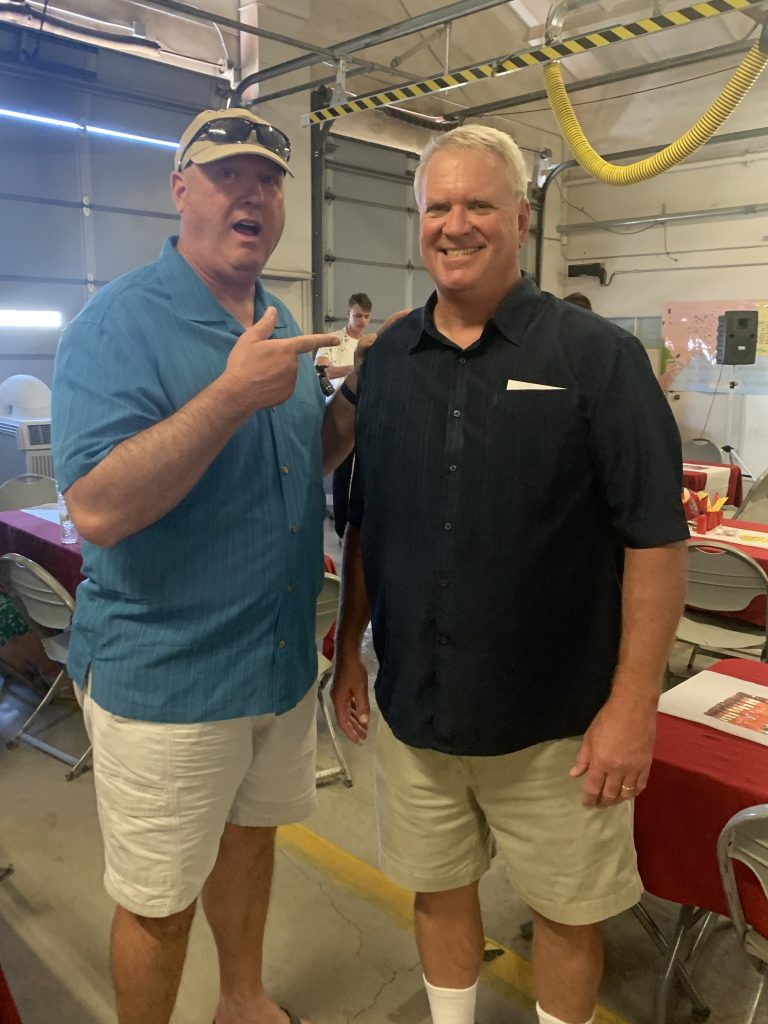 Proud of my friend…
Tricky situation for the Diamondbacks. Sell now and the question of, could they have gotten more at the trade deadline? Wait for deadline day and will they be left grabbing crumbs?…
Brooks vs Bryson. Who says golf needs to give the players more money for their social media platforms…
Pair up the two in the opening round of the U.S. Open and see who folds to the fans…