10 more wins, and the Suns are the NBA Champs.
Wednesday night, they looked every bit the part in controlling Denver 123-98, taking a 2-0 lead in their Western Conference Semifinals series.
To give you an idea of how out of hand the game got, Monty Williams emptied his bench midway through the fourth quarter. No Suns starter played more than 33-minutes in the blowout. The Suns have outscored their opponents by 85 points in the last four playoff games.
Chris Paul's stat line: 17 points, 15 assists, and zero turnovers.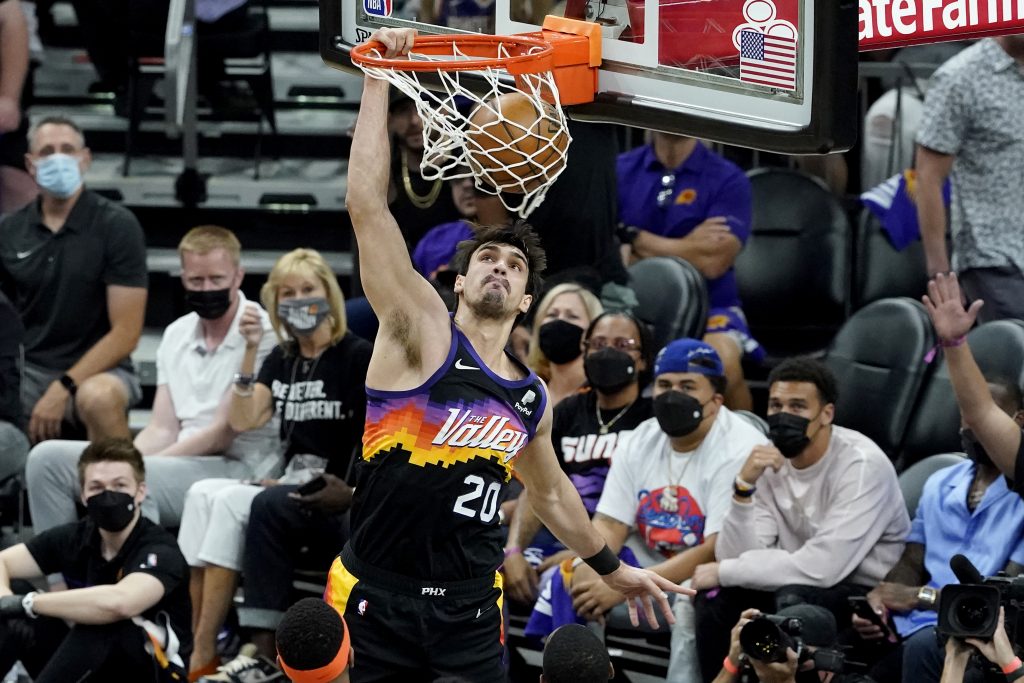 While there were many heroes, I'm nodding my head towards reserve Dario Saric. With Deandre Ayton picking up two fouls in the first quarter (one was a cheap call), Saric came off the bench and did a great job on both ends of the court while adding 8 points and 4 rebounds.
MVP Nikola Jokic scored 24 points and added 13 rebounds in the loss. The Nuggets talked about being tougher, but they settled for 43 three-pointers. Monte Morris, 2-17 shooting isn't going to cut it. Nuggets head coach Michael Malone summed it up best, saying, "this was just an embarrassing performance from top to bottom."
How will the Suns handle going to Denver with the altitude and a riled-up crowd base in the Rocky Mountains? The magic number is down to 10.