Desert Ridge 2022 athlete Lance Holtzclaw had an explosive spring when it came to his recruitment, and he has not hesitated to do his due diligience as he navigates his decision.
The 6-foot-4, 200-pound athlete narrowed his list on Sunday to Boise State, Washington, Vanderbilt, Oregon State, Boston College and Colorado.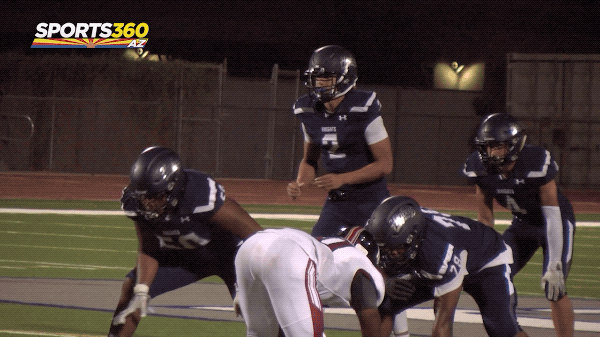 Boston College was the first to offer back in October. Other schools like Washington and Boise State have been more recent. Regardless of how long a school has been in the mix, these six have found a way to stand out.
"Those schools are for sure still in the mix," Holtzclaw said. "They all have their own unique reason for why they've made it this far for me in the recruiting process."
Washington was a big offer for Holtzclaw and his most recent. The on-field product speaks for itself, but he is also intrigued by the on-campus resources he would have as a football player and a student. Washington has already been effective in Arizona, earning commitments from Byron Murphy, Dom Hampton, Jacobe Covington in recent years.
They already have a commit from Saguaro's Parker Brailsford in this cycle and adding Holtzclaw to the fold would strengthen the pipeline that much more.
The Huskies also made sure to show how serious they were from first connection
"Washington off the jump got me in contact with (head coach Jimmy Lake)," Holtzclaw said. "That stuck out to me and gave me that sense of priority they have with me. The staff there are very transparent about their recruiting process and where I stand and that's beyond appreciated."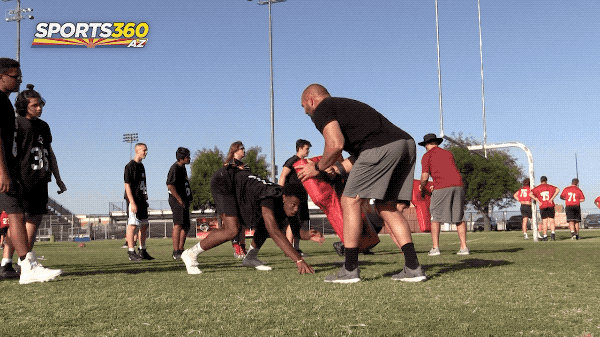 Holtzclaw told Sports360AZ back in February that Vanderbilt has been able to connect closely as well.
"First SEC offer to come in. That was obviously really big and then I talked to (defensive end coach Jovan Haye)," Holtzclaw said. "He's a really cool guy. He is going to keep a good relationship. He's a funny guy. We can talk football and we can talk off football and relate to each other…you definitely have to have a good relationship with the person who is coaching you when you get there."
Boise State has been effective quickly in their pursuit of Holtzclaw. The fact that members of the coaching staff are former Bronco players speaks to him.
"Their facilities and how hard their coaching staff is on everybody," Holzclaw said. "Having a coaching staff that has played at that program before and how they keep everybody within their program, there's a lot of family in that program."
Holtzclaw currently has an official visit to Vanderbilt scheduled this weekend and is working on lining up a visit to Oregon State.
While the offers came quickly for him this spring, Holtzclaw is not in a rush to find his correct college home.
"With each university having their visit schedules different and spread out, my decision may be looking closer to during season or later," Holtzclaw said.
"These big offers continuing to roll in as time keeps passing by, I never know what opportunity could come up. I'm not waiting on any school specifically, I'm just really open to seeing all the opportunities and making sure my decision is one I'm 100% on."
Holtzlaw tallied 27 tackles, nine tackles for loss and two sacks in six games last year. He also caught 13 passes for 186 yards. He's looking to make an impact on both sides of the ball as he navigates his college decision.