Shortly after the J.J. Watt signing, the inbox had the Kyler Murray for Deshaun Watson suggestions, and now it's Murray for Aaron Rodgers. I'm guessing that the Suns should get Giannis if you wanted to trade Devin Booker. There's no question that there has been a shift by some in the Valley on Murray.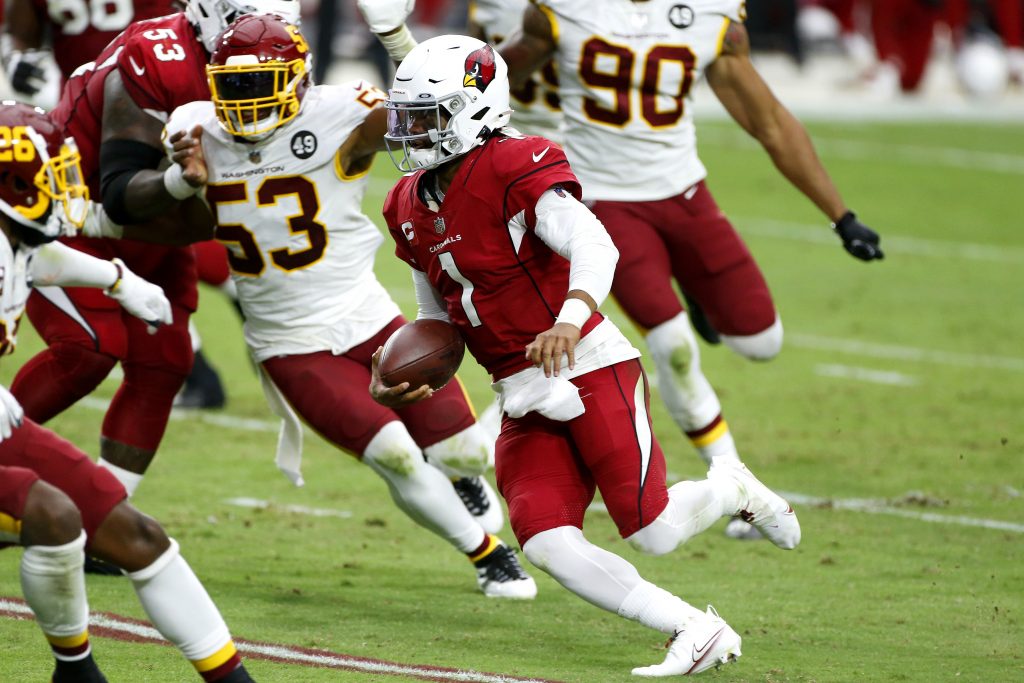 Coming into year three, they want to see more than what has been given by the first pick in 2019. Since Murray came to Arizona, the Cardinals having zero playoff games can't all be put at the feet of number 1, but that's the price you pay at that position.
If the team isn't winning, the finger gets pointed at the quarterback. Fans don't want to hear about salary cap implications, and they want to hear that they've got a winner in town…
Five-time defending state football champion Chandler opens spring workouts on Monday. Head coach Rick Garretson has six quarterbacks (four senior transfers) that he's considering.
The buzz in the SE Valley is Blaine Hipa from Hawaii can flat-out spin it. Hipa didn't have a season in 2020 because of COVID-19, but threw 34 touchdowns as a sophomore for Campbell High out on the islands.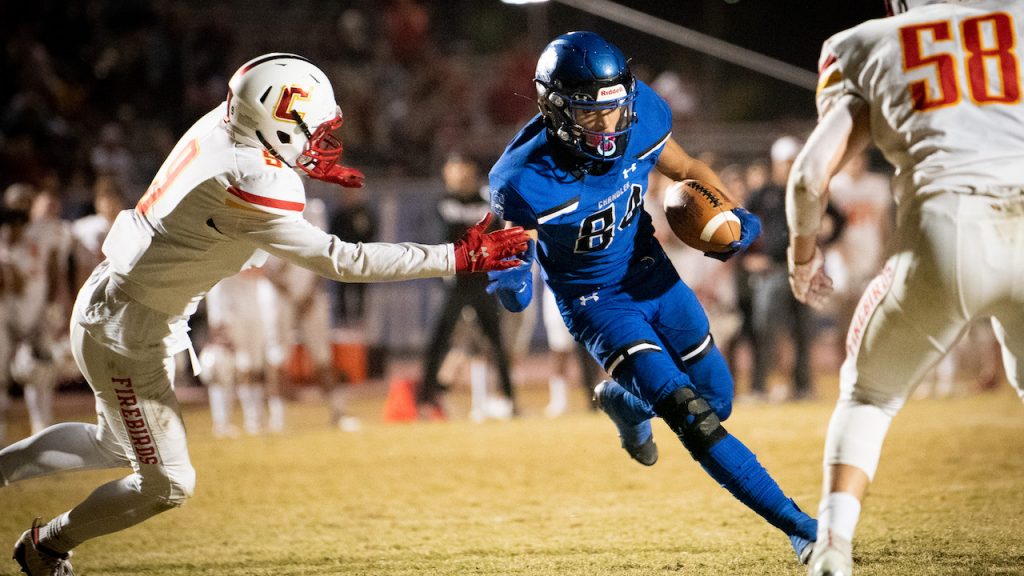 The Wolves added a D1 prospect in WR Ricky Ahumaraeze, a transfer from Liberty high school in Missouri. Chandler already has one of the most dynamic receiving groups in the state, with Ohio St. commit Kyion Grayes and speedster Quaron Adams. The rich get richer…
Unless it's Julius Hoffman from the Chicago Seven as the judge, Monty Williams should win NBA Coach of the Year. Look, the Knicks come to town next week, so it will be one last chance for the New York media to see Monty v Tibbs. Williams is 1-0 against NY and has had a much more difficult road against the competition in the West than Tibbs in the East…
Rick Tocchet, Kliff Kingsbury, Bobby Hurley. Their seats are the warmest in Valley sports…
David Hines and AIA need to get on the phone with Phoenix Rising FC about playing the high school state football finals at the soccer club's new home by I-10 and Firebird Raceway in the SE Valley.
I went to the first match in the new digs last Friday night. 25 minutes from downtown Chandler dinner to my seat watching warm-ups. With the 202 loop West connecting the West Valley, it's easily the most centralized facility that could host an event meant for 10-15 thousand people…
KTVK (Channel 3 and KPHO Channel 5) get sold together this week. Valley attorney Dan Barr, who does a lot of media work in town, put down the numbers. Staggering to see the numbers…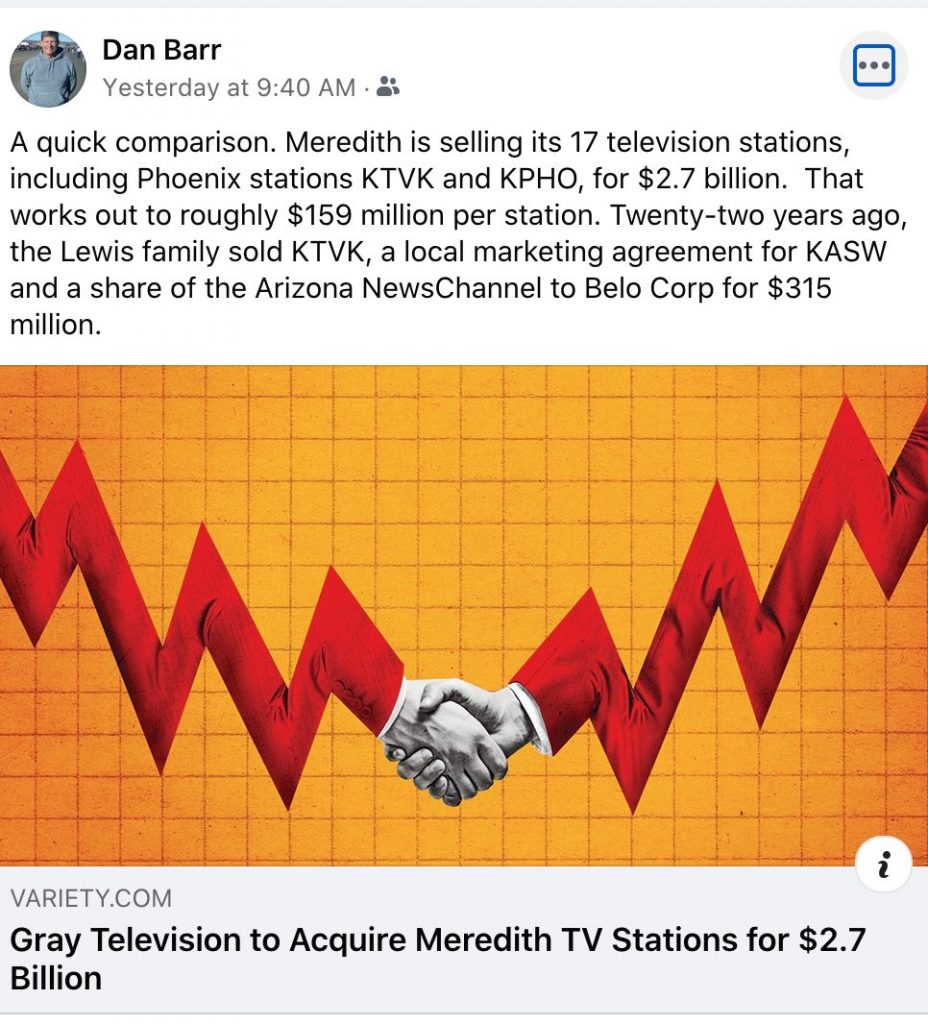 I was hoping that Grand Canyon basketball would find a way to schedule Baylor for the coming season to have a battle of the Drew's. "Not happening, no way" is what Coach Drew told me last week…
I thought former 'Lopes head coach Dan Majerle would get the vacant Central Michigan gig. Instead, CMU went with Kentucky assistant Tony Barbee. Majerle graduated from Central Michigan…
What is the magic number of victories for the Diamondbacks to extend the contract of Torey Lovullo? They've been more than pleasant surprise after a rough start…
As Ayton goes, so will the Suns postseason hopes. No question about the backcourt or the grit that Torrey Craig and Jae Crowder will bring. If Deandre shines, the team will roll. If not, you tell me how they get through Denver or Utah?…