Lebron James and Anthony Davis were pulled from the game with the fans chanting "Beat LA." The Suns did just that, taking game one 99-90 of their Western Conference playoff series.
Before getting into the game, I have to say it was just nice to be back around NBA playoff basketball. Two and a half hours before tip, I walked from my car through a sea of Laker fans, who were already jacked up for the matchup. Lebron and Kobe jerseys were the fashion choice.
The infamous "Beat LA" chants started up a half-hour before the opening tip. From there, I saw the Suns control the pace and tempo for most of the afternoon.
I didn't see them attempt a free throw until the 7:40 mark of the third quarter. Funny how the Lakers shot 16 more from the charity stripe on the afternoon. For a moment, I thought I went back to 2007 in San Antonio.
Mr. Booker put up 34 points on just 26 shots. I love scorers who don't jack up shots to get their numbers. Booker doesn't do that. His passing doesn't get near enough attention either.
On more than one occasion, Alex Caruso, Kentavious Caldwell-Pope, and Dennis Schroder were picking up their laundry. We've seen Booker in Phoenix for so many years and we're finally on display for the country to see. He's a superstar now, not one in the making.
Chris Paul made a couple of trips to the locker room with a shoulder injury. Cam Payne was ejected after a scuffle. Was there enough adversity for a team without much playoff experience to cave into the eventual Lebron/Anthony Davis push? But they didn't.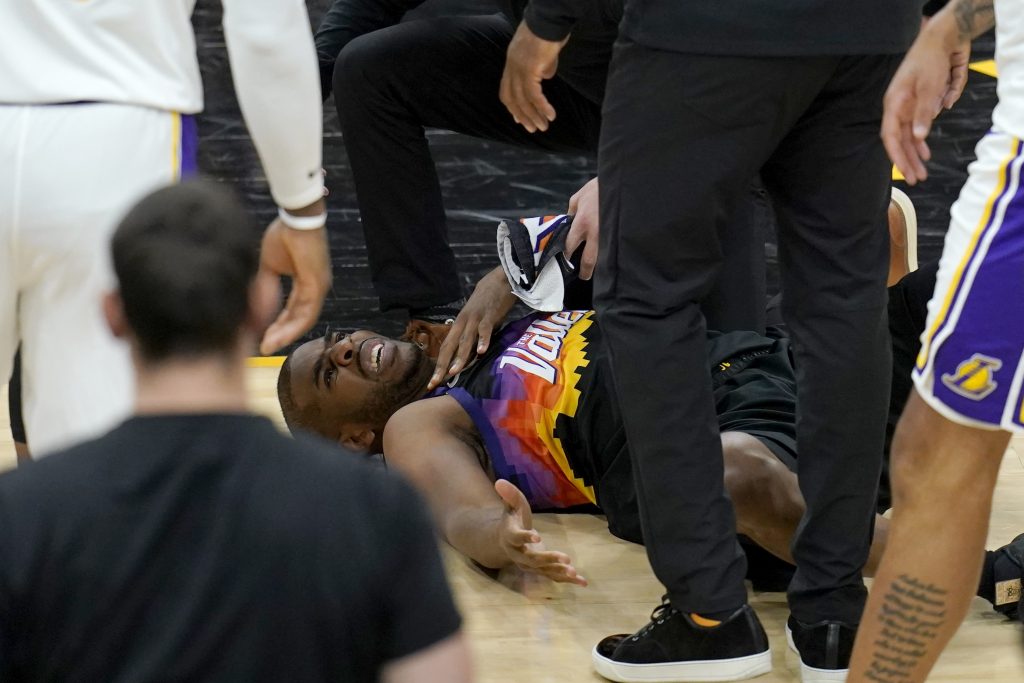 Deandre Ayton stayed in his lane and produced 21 points (on just 11 shots) and 16 rebounds. Super impressed with his playoff opener.
I think "composure" is the word of the day. It's just one game.
Lebron afterward: "I'll be ready for game two."