The bond between a high school position coach and his player can be a strong one. Chaparral's Anthony Lucas and Derrick Nsubuga bring that to the next level.
Lucas is a 6-foot-5, 295-pound defensive lineman and considered the top player in the state according to 247 Sports. He spends a good chunk of his day with Nsubuga, who is affectionately known as "Coach Zoo" by his Firebird players. Whether it be on the field, training in the weight-room or talking about potential landing spots for the Firebird standout, they're likely together.
Nsubuga has a better idea than most what Lucas is juggling. He was the anchor in some of the top Firebird defenses in recent memory and had to navigate a college recruitment. After graduating from Chaparral in 2009, Nsubuga earned his degree in Exercise Science and eventually returned to Chaparral. Over the years, he worked his way through the Firebird program and is now the defensive coordinator for the 6A state champions. During the three-game playoff run in 2020, the Firebird defense played their best football with Lucas causing chaos in the backfield consistently.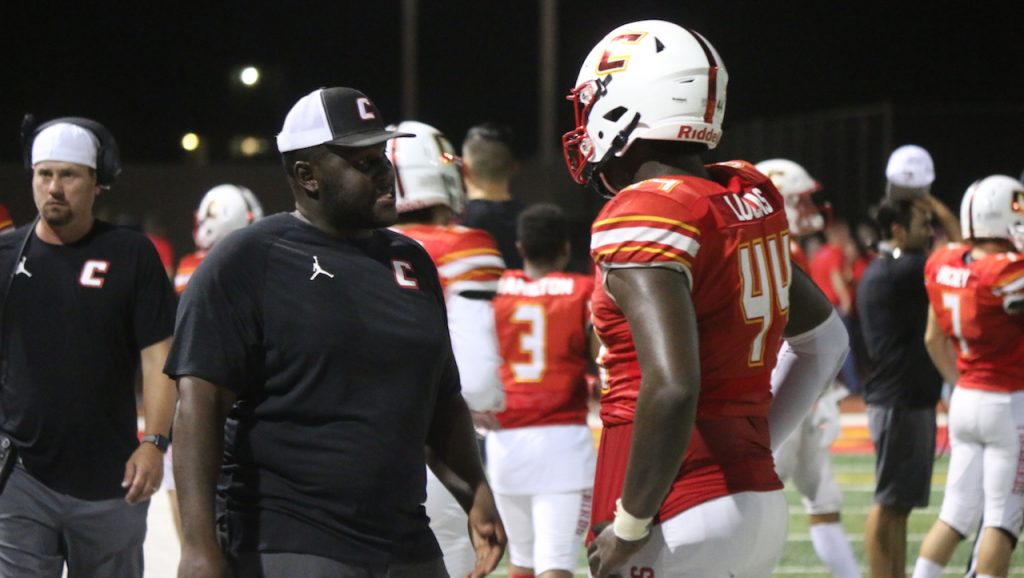 Lucas and Coach Zoo have bonded over the years. The duo has traveled to see former Firebirds play at the collegiate level. They train consistently together. Lucas helps out with coaching the next generation of Firebirds. Coach Zoo has helped Lucas sift through his 30+ scholarship offers and prioritized what he wants out of his college destination.
They don't consider each other colleagues or friends, but family. Don't expect that to change when Lucas makes his way to college.