The Arizona recruiting news cycle is busy and only going to get busier as the NCAA's dead period is slated to be lifted in June. Sports360AZ has been able to catch up with multiple recruits over the past few weeks, and they provided some updates on their recruitments:
Zaccheus Cooper
The 2023 Liberty running back is already a seasoned veteran at the varsity level. In 16 games over two years, he has rushed for 1,130 yards, 10 touchdowns, caught 36 passes for 459 yards and two additional scores.
He is a good mix of size and speed and says he's added some top end speed and elusiveness to his game.
"I would describe myself as a speed and power back," Cooper said. "This year, I'm trying make everyone miss and just take it to another level."
He currently holds an offer from Morgan State and New Mexico, and has already become very familiar with the Lobos and receivers coach and Arizona native Jordan Sommerville.
"I've known him for a while so that's like family. I'm real close to him."
He's eager for the dead period to end in June and start visiting campuses. He's been in contact with multiple other programs including San Diego State.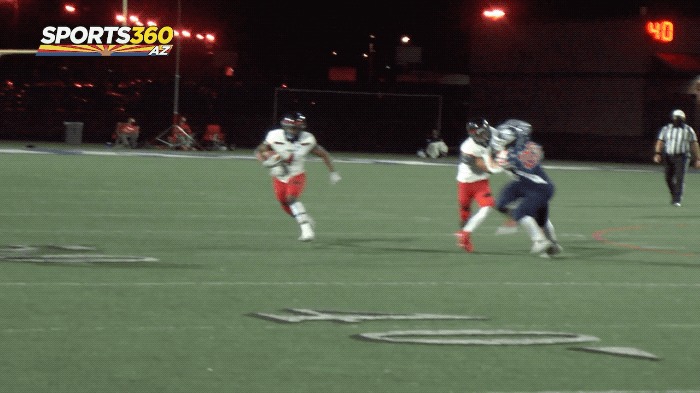 Jai Rodriguez
The 2022 Desert Vista offensive lineman holds offers from ASU, NAU and Idaho. He said the Lumberjacks, particularly offensive line coach Bob Connelly, are making a big push for him. The 6-foot-6, 275 pound lineman has been working on transforming his body this offseason.
"It started in the weight room, of course. Eating is a huge one for me, so I've been gaining a ton of weight and getting stronger.
It should be interesting to see how Rodriguez's recruitment plays out. New head coach Ty Wisdom has a track record of getting his trench guys to the next level.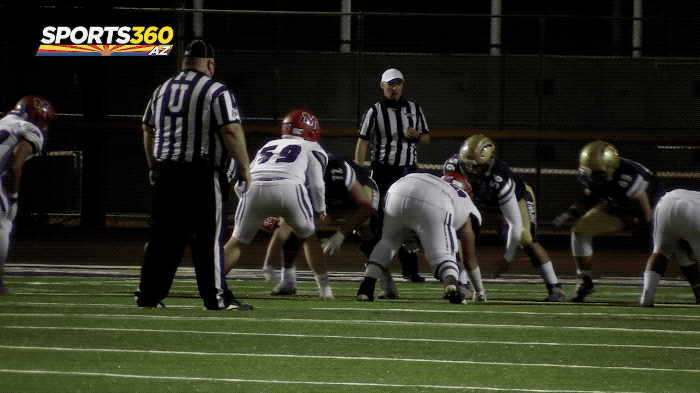 Shakaun Bowser
The Casteel defensive end/outside linebacker has been very busy this spring. It was great to see his progress from last year as he did a nice job in drills at the Under Armour camp a few weeks ago.
Bowser followed up a strong sophomore season with a junior year that tallied 77 tackles, 12 tackles for loss and 11 sacks in just nine games.
Colleges have taken notice, with offers coming from Colorado, Arizona, Fresno State, Kansas, Iowa State, Oregon State, Utah State, Colorado State, Kansas State, ASU, Utah between September and February.
Michigan is his most recent and an opportunity that is certainly catching his eye.
"I feel like for any player in the nation, that's a huge offer," Bowser said. "The Michigan (offer) is a blessing, huge household name. They're a dominant program. I was very excited and in shock. I'm very blessed from the man above, but I still treat all my offers the same and see what's best for me."
Bowser has already started looking into his next visits and it sounds like some trips to Michigan, Kansas State, Arizona and Arizona State are being lined up.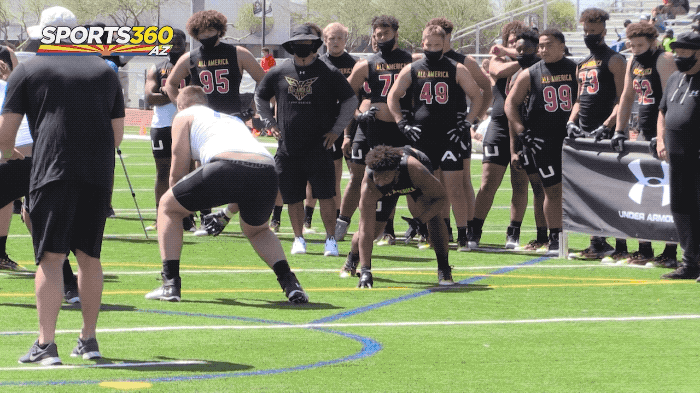 Wyatt Milkovic
The Basha 2023 linebacker has seen a lot of varsity football already in his career. He delivered big hits in his first year with Hamilton (see below) before transferring into Chris McDonald's program.
While he sat out half the season for the transfer – and another game for contact tracing – he made an impact, averaging 11 tackles per contest in four games.
Milkovic is one of many young Bears coming up receiving recruiting interest with the likes of Demond Williams Jr., Miles Lockhart and James Durand (along with many others).
"I'm super excited. We have a young team and a lot of guys coming in," Milkovic said. "Our '23 class is pretty loaded and our '24 class is especially loaded. I think the next few years, we're going to hit it hard."
Milkovic currently holds offers from Iowa State, Colorado, New Mexico and NAU.
For the Cyclones, Milkovic watched their season closely where the team won a Fiesta Bowl with many Arizona players at key positoins.
"They play very physical and had a great team," Milkovic said. "They had a great year. They have really good linebackers and really good coaches and I like the way they play."
Colorado is another program that has been effective when recruiting the state over previous cycles.
"Another great program. I feel like they're building up. Awesome for me to get offered by them."
NAU and New Mexico have put a full court press on the Arizona, adding key players over recent cylces, and Milkovic has noticed that effort.
"I feel like a lot of Arizona kids the past couple years weren't getting the looks they deserverd, Now, it's kind of changing a little bit. It's good to see for everyone else too."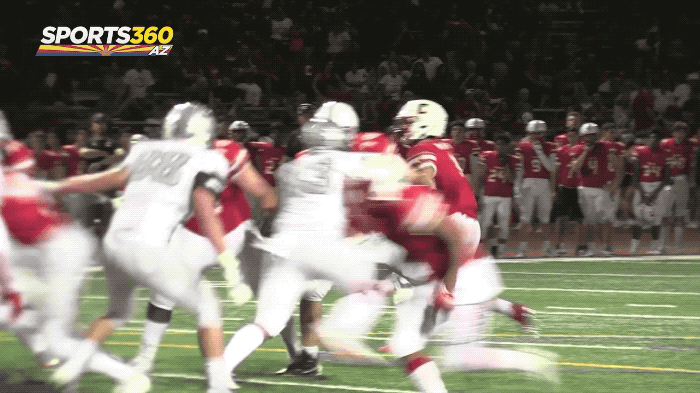 Orion Kupu
Orion Kupu is a name to watch over at Higley High School. The Knight had two interceptions as a freshman in nine varsity games. He will patrol a secondary along with fellow class of 2024 playmaker Nijrell Eason II, who holds offers from Iowa State and Purdue.
Kupu is ready to take what he learned as a freshman to continue his development.
"This is gonna push me, make me get a better mindset. (I will) work harder and go out there and just do my best do better than what I did last year."
He said he's been focused on visualization at the safety position and tries to bring the Ed Reed mentality to the gridiron.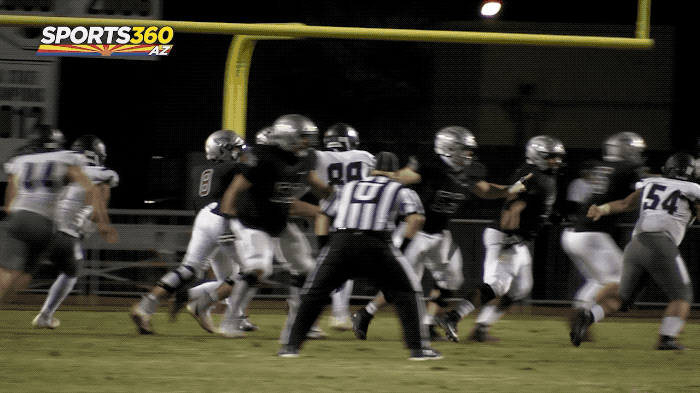 Spring ball is just around the corner, and these players are just a few of many who will start seeing their recruitments pick up.