Story by Brandon Bonaparte
Sunday at 4:30 PM MT, two weeks' worth of analyzing trends, studying teams, and carefully (or not) placing bets will come to fruition as Super Bowl LV kicks off. However, the night of some bettors may start a little before the ball is kicked. An increasingly popular wager will likely be settled some minutes before the game gets underway. This bet, the coin toss, maybe the only risk on Sunday that truly is, well – a coin flip.
"Well, it's very, very simple," said South Point Casino Bookmaker Jimmy Vaccaro, who appeared on The Brad Cesmat Show Thursday morning. "You want to get off on the right foot. You want to have a winner before the game starts. So, you're getting a lot of $10, $15, $20 bets. There are many roars after the coin flip is done, whether you had heads or tails. [It's] just another little party favor that we throw out. And yes, the general public absolutely loves it."
Between the coin toss, the color of the post-victory Gatorade shower, the primary color of Tony Romo's tie, and whether or not Eric Church will wear sunglasses during the National Anthem, a bettor on Super Bowl Sunday can bet on almost anything desired. As for the normal spread, according to VSiN.com, Kansas City remains the favorite at -3, with the over/under sitting at 56.
Depending on the sportsbook, the lines have experienced slight movement during the week.
"Everybody wants Brady when you're getting three and a half points," said Vaccaro.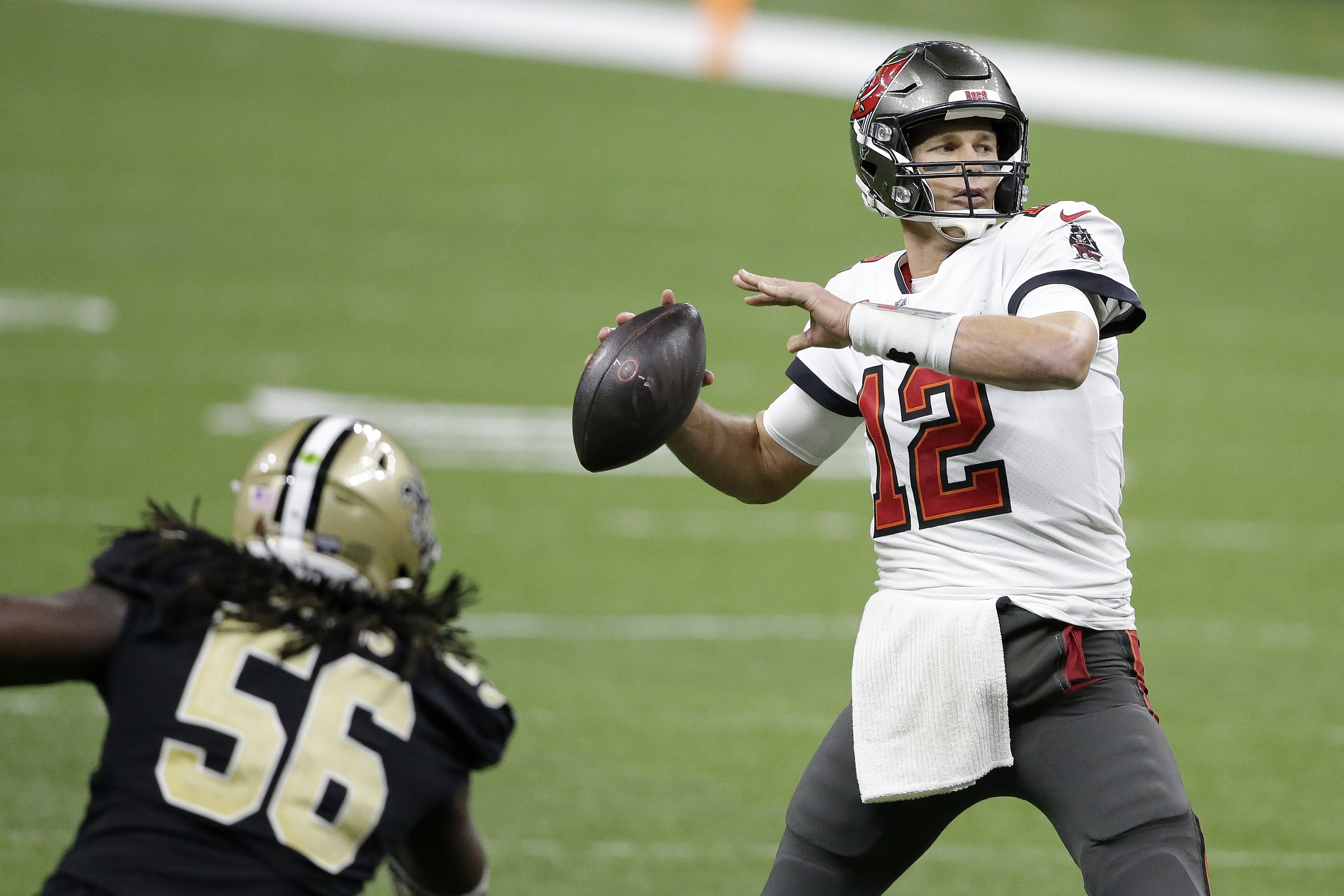 "We had 57, and a gentleman bet under 57 for $22,000, so we went to 56… the general public still likes to bet the parlay with the over. Obviously, it's a long way to go, but the big bets are coming on the under. Every parlay utilizing the total is going to the over."
Throughout the weekend, the influx of Super Bowl LV bettors will arrive in Las Vegas, where the South Point Casino is located. Although some had doubts about the turnout due to the COVID-19 pandemic, Vaccaro believes the naysayers will be proved wrong come Sunday evening.
"The hotels actually were starting to get more reservations real quick with the last couple of days here," he said. "People are always asking a lot of questions…we're going to go by the mandate, obviously, but I'll tell you what my friends, the doomsayers are saying it wasn't going to be a huge event. I think they're really, really wrong. I can only speak for the South [Point], but we are double the amount of money we have written on tickets so far…that's a great sign."
On a day of gambling like no other, Vaccaro has some advice to bettors.
"Be ready when you get to the front of the line," he said. "Don't be ashamed to ask questions, but don't ask him while you're waiting in line. Ask for a supervisor. I'll be walking around constantly the entire day. Come to see me before you go to the line, so you don't take up anybody's time, including yours."