Phil Mickelson not playing at TPC Scottsdale this week is the buzz in my circles. It's the second time in as many years that the former Sun Devil star has passed on the Waste Management to play in Saudi Arabia.
"I don't think I have ever been treated better," Mickelson said after a practice round on Wednesday at Royal Greens Golf & Country Club in Dubai.
Lefty played last week in Torrey Pines, flew halfway around the world, will fly back on Sunday, and play at Pebble Beach next week. So the obvious answer to him skipping Phoenix is a "business decision," and I'm ok with that.
Phil has given more than enough to the Thunderbirds through the years. I'm one of those who prefers to focus on who's here rather than who doesn't want to be here. Rory McIlroy hasn't won on tour for over a year, and he's never played TPC Scottsdale. Hoping he has a good experience on the course and wants to come back…
Jeff Scott has been the Voice of God for the last thirty years at Arizona State basketball games. He auditioned for the job during a Sun Devil practice in an empty arena.
"All these years later, I feel like I'm back where I started, being the public address announcer in an empty building; it so strange not having the crowd in the building," he said."
Full circle indeed…
ASU moved up to 79th in the latest KenPom college basketball rankings after sweeping the Bay Area teams. I want to think that Bobby Hurley's team could get on a roll and try and build something towards the Pac-12 Tourney, but then both games this coming weekend at Utah and Colorado get wiped out by COVID-19…
When is the right time to allow fans back into sporting events? I'm not going to be critical of the Suns opening up their building to 800 healthcare workers on Sunday vs. Boston. I have no problem with 1,500 people being allowed in on Monday to watch a Suns vs. Cavaliers game.
With the vaccine slowly getting out and the positive cases leveling out, why can't there be a small number of people wearing masks at a sporting event, a movie theater, a restaurant?…
COVID-19 and contact tracing took a couple of Valley sports announcers off the air this past week. It hits all sectors…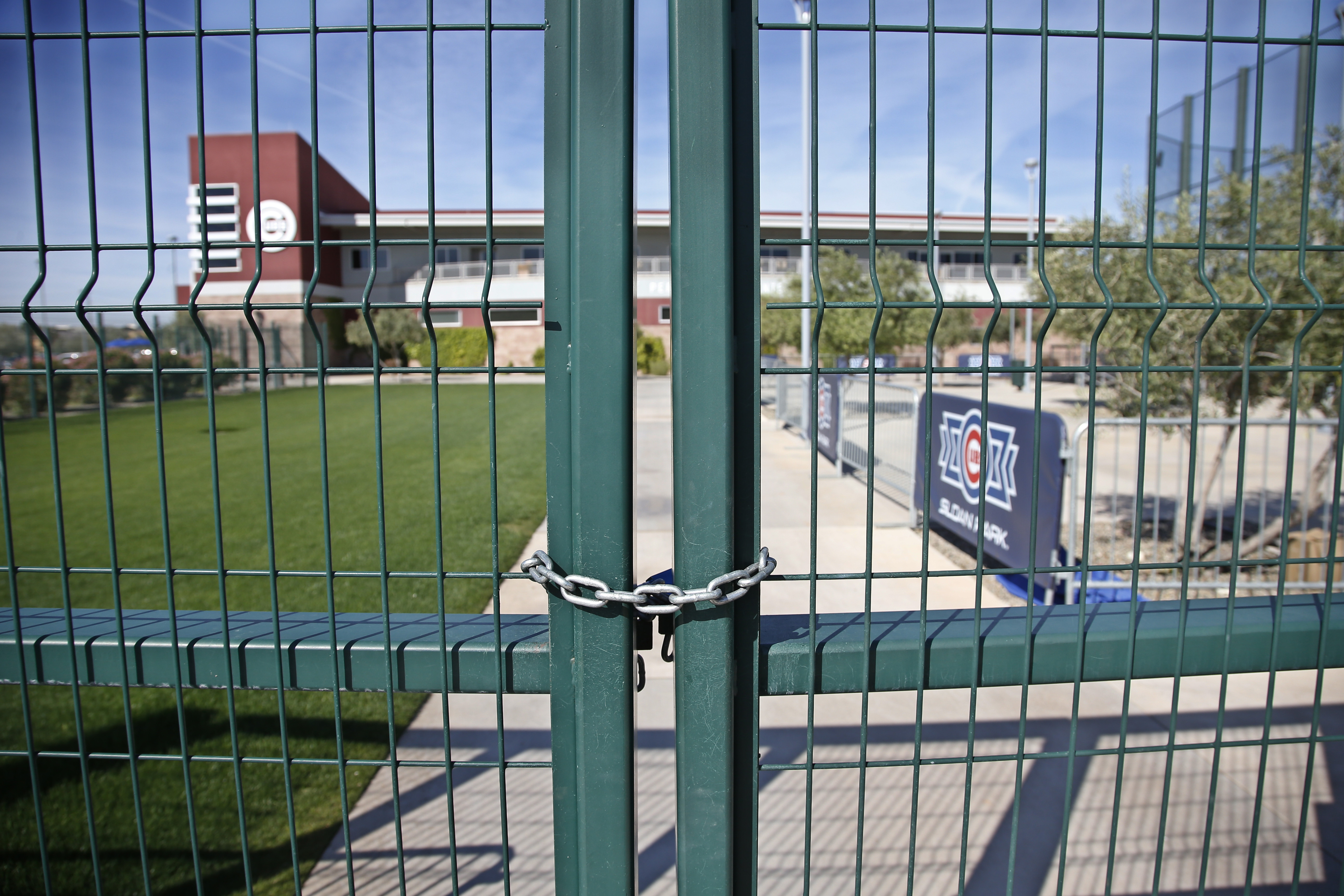 Major League Baseball owners and players are supposed to work out a new labor agreement after this season. The events over the last week of deciding to push back or start Spring Training show that the two sides don't trust one another, but I don't believe that this current dispute affects getting a new collective bargaining agreement later this year.
I care more about the business of tourism recovering more than I do a player already having an apartment rented in February and March. Pushing back the Cactus League a month would allow more time to get the vaccine and the numbers to drop. ..
We're not supposed to root in this gig, but it's hard not to want to see Bruce Arians, Jason Licht, Todd Bowles, Byron Leftwich (Cardinals East) do well in Sunday's Super Bowl…
Casteel quarterback Dane Christensen was one of the top yardage leaders in 2020. He's decided to serve a two-year mission for his church starting this June. Rather than focusing on football, he is looking at a higher calling.
"I think it's best to serve the Lord for a couple of years," Christensen said.
He will get a call or text around February 23rd notifying him of his destination. He'll come back bigger, stronger, and hungry for football.
"I will still throw. I will play college football," he said.
No doubt…
Today's late signing period in college football is more about the players who didn't get the headlines in 2020. I am more impressed with the coaches and programs who are sending players off to Black Hills State, Arizona Christian, and Colorado School of Mines on a day like today.
Those coaches are working hard for all of their players. Easy to point to the Power Five signees, but the grind of getting those who may not have quite the size, GPA, or speed, signed with a college takes work. Suitable for those coaches and players…