In the business of college football talent acquisition (recruiting), both Arizona and Arizona State are working harder than ever to create pipelines to the deepest pool in our great state. I'm looking at two moves in the last couple of weeks that speak to both the Sun Devils and Wildcats' attempts to gain the upper hand on the ears of coaches and influencers in the Chandler Unified School District.
Former CUSD Athletic Director Marcus Williams was well respected by his peers. He oversaw the coaches at Chandler, Hamilton, Basha, Perry, Casteel, and Arizona College Prep for nearly a decade. His hiring by Ray Anderson brought an instant door opener to those schools.
Just having former Chandler head coach Shaun Aguano on staff isn't enough in this day and age. Aguano isn't camping out 24/7 in the SE Valley. The national brand that Arizona State is trying to create takes him in and out of airports.
From my understanding, shortly after he was hired, new Arizona Wildcat head coach Jedd Fisch, reached out to a prominent Valley high school head coach about joining his staff. He was rebuffed. It's no different now as when Charlie Ragle left Chaparral, worked at Arizona State as a grad assistant under Dirk Koetter before being snatched up by Rich Rod in Tucson.
So the Wildcats found a good way to get into the CUSD talent pool on Saturday. This bit of news won't be reported in many circles, but it certainly caught my eye.
Big Shoutout to former CHS, Utah State and Oregon State Quarterback @D_garretson on his new job opportunity as an Offensive Analyst for @ArizonaFBall ! Look forward to watching him develop under @CoachJeddFisch and the entire Wildcat Offensive Staff. #PROUDDAD #MAKOA pic.twitter.com/bTeh1rO706

— Coach G (@GarretsonRick) February 27, 2021
It's been a while since Chase Lucas and N'Keal Harry committed to Tempe. In the meantime, Jedd Fisch has landed two former Chandler Wolves in the transfer portal (Drake Anderson and Gunner Maldanado). Rick Garretson has won back-to-back Open Division titles since taking over for Aguano as head coach two seasons ago.
In this day and age of the transfer portal, there's very little loyalty with players. Talent acquisition never stops and it takes all kinds of angles to get the CUSD pipeline to open up. Today a wide receiver for Garretson committed to Ohio State.
Chandler wide receiver Kyion Grayes commits to Ohio State – https://t.co/YFMWUNZ1bb pic.twitter.com/VM2oCBT5Fq

— Jordan Hamm (@JordyHamm) February 28, 2021
Yet, another top-flight talent not staying home. It happens far too often for my liking.
Went to Tucson on Saturday to see Larry Fitzgerald play golf in the Colorguard Classic (guys get yourself tested) at the Tucson Omni. We are in the midst of the usual, "will he or won't he play next season", but this time feels different.
It's not just that Fitz is a year older and his production was down in 2020. To me he's wrestling with a decision that he can't take back. Hall of Famers Marcus Allen and Richard Dent were at the event too. I asked them about knowing when it was time to go.
Marcus Allen-Hall of Fame Class of 2003
"Intellectually you know there's a certain time that you should go. You can never beat father time. Emotionally it's something that you've been doing your entire life and to get that out of your system is a difficult one, monetarily you make a lot money but it's hard to walk away from that. Those variables make it a difficult decision, but intellectully at some point you know."
Richard Dent – Hall of Fame Class of 2011
"As long as the door is open, you can walk through it, that's the most important part. I wanted to play until I was 40 but yet I looked at it at 36, 37 and said in the next three or four years I can work on something else."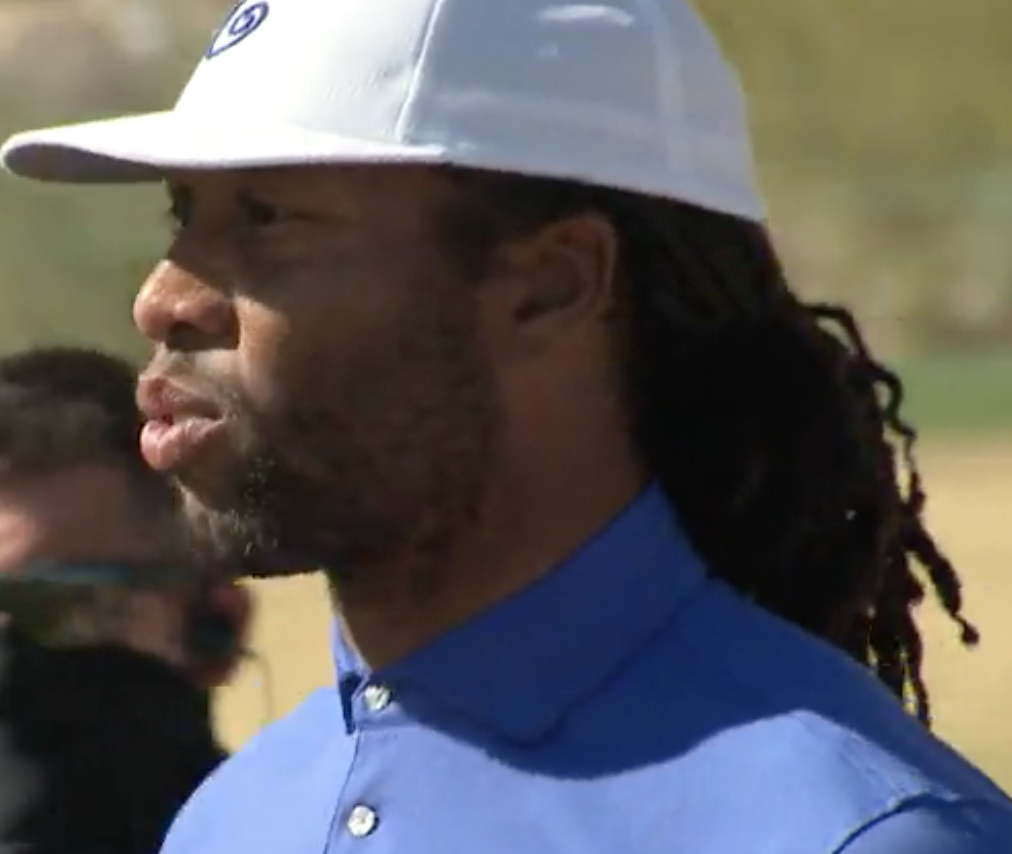 Allen brought out a laugh in all of us to finish up the visit.
"When you're the oldest guy in the locker room and you're reading the Wall Street Journal, while everyone else is playing video games, that expidites your decision," he said.