The Arizona Diamondbacks have reportedly added to their bullpen by signing veteran Joakim Soria.
The 13-year veteran is a two-time All-Star and has notched 223 saves with a career 3.01 career ERA.
In 2020, Soria appeared in 22 games for the Oakland Athletics and posted a 2.82 ERA.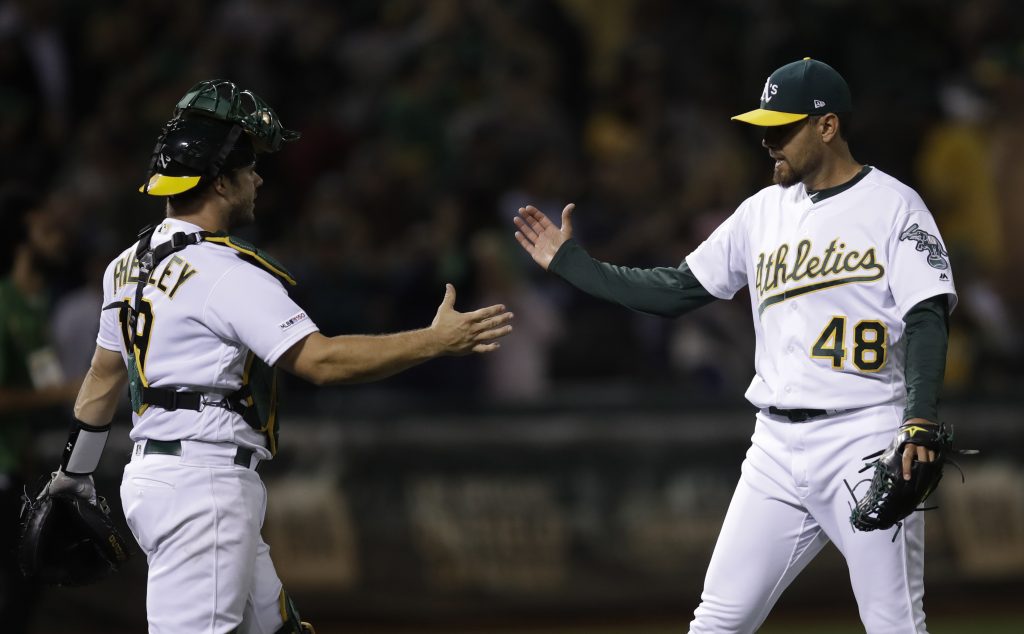 The deal is reportedly for one year and $3.5 million. Mike Hazen implemented the strategy of finding a veteran with closing potential for a short deal to mixed reviews.
Fernando Rodney and Brad Boxberger saved 39 and 32 games respectively in each of their lone seasons as the Snakes' closer. Greg Holland converted 12 of 14 saves in the first two months of the season before the club designated him for assignment.
Joakim Soria The Closer?
Much of the Diamondbacks' bullpen roles are unclear, and it's been a quiet offseason so far for. But Soria boasts a resumé that could have him taking over 9th inning duties. After Arizona traded Archie Bradley to the Cincinnati Reds at the trade deadline, the club went closer by committee.
Stefan Crichton, Kevin Ginkel and Yoan Lopez are slated to return to the bullpen and could be in contention to close as well.
Chrichton led the team in appearances with 26 games and held a 2.42 ERA. Lopez impressed in 2019, striking out 42 in 60.2 innings with an ERA of 3.41. He struggled in 2020, giving up a run in eight of his final 17 appearances in the shortened season.
It was a similar fate for Kevin Ginkel. The former Arizona Wildcat was dominant in a limited role in 2019 with 28 strikeouts in 24.1 innings, allowing just four earned runs in that stretch. But the big inning was an issue for Ginkel in 2020. He had two appearances that totaled in .2 innings pitched and eight earned runs.
A solid bullpen has been a staple of the Torey Lovullo and Mike Hazen era in Arizona, but the club ranked 19th in Major League Baseball in bullpen ERA with a 4.6 earned run average. Adding an arm like Soria could help that facet of the team get back to previous levels.