Note from Sports360az.com CEO Brad Cesmat
I was pleasantly surprised to receive a phone call this week from my friend Bruce Cooper, who just wanted to get caught up on life. "Coop" retired from local TV(KPNX Channel 12) in 2020. While he walked away from being on your TV set, he didn't lose his passion to talk about the NFL. He is doing great things in the community for St. Vincent DePaul, but his insight and opinions on the Arizona Cardinals offseason and draft are going to pop up on the website from time to time leading up to the April 29th – May 1st selection process. Coop starts out strong, trading out of the first round. I'm thinking about renaming this segment "I tell you what". Enjoy!
Story by "Coop" AKA – Bruce Cooper
CARDINALS 2021 FREE AGENCY AND DRAFT MOVES
The Cardinals enter the 2021 offseason with 29 total free agents and five picks in the seven-round collegiate draft. Because of lost revenue due to the pandemic the salary cap is expected to be around $180-million dollars down $18-million from the 2020 cap figure. That makes this offseason one in which the Cardinals must be smart with their money. With that said here is a look at the moves the Cardinals should make to get them into the playoffs.
KEY FREE AGENTS ALLOWED TO WALK
Defense
Corey Peters, DeVondre Campbell, Dre Kirkpatrick
Offense J.R.Sweezy, Kenyan Drake, Kelvin Beachum
KEY FREE AGENTS RE-SIGNED
Defense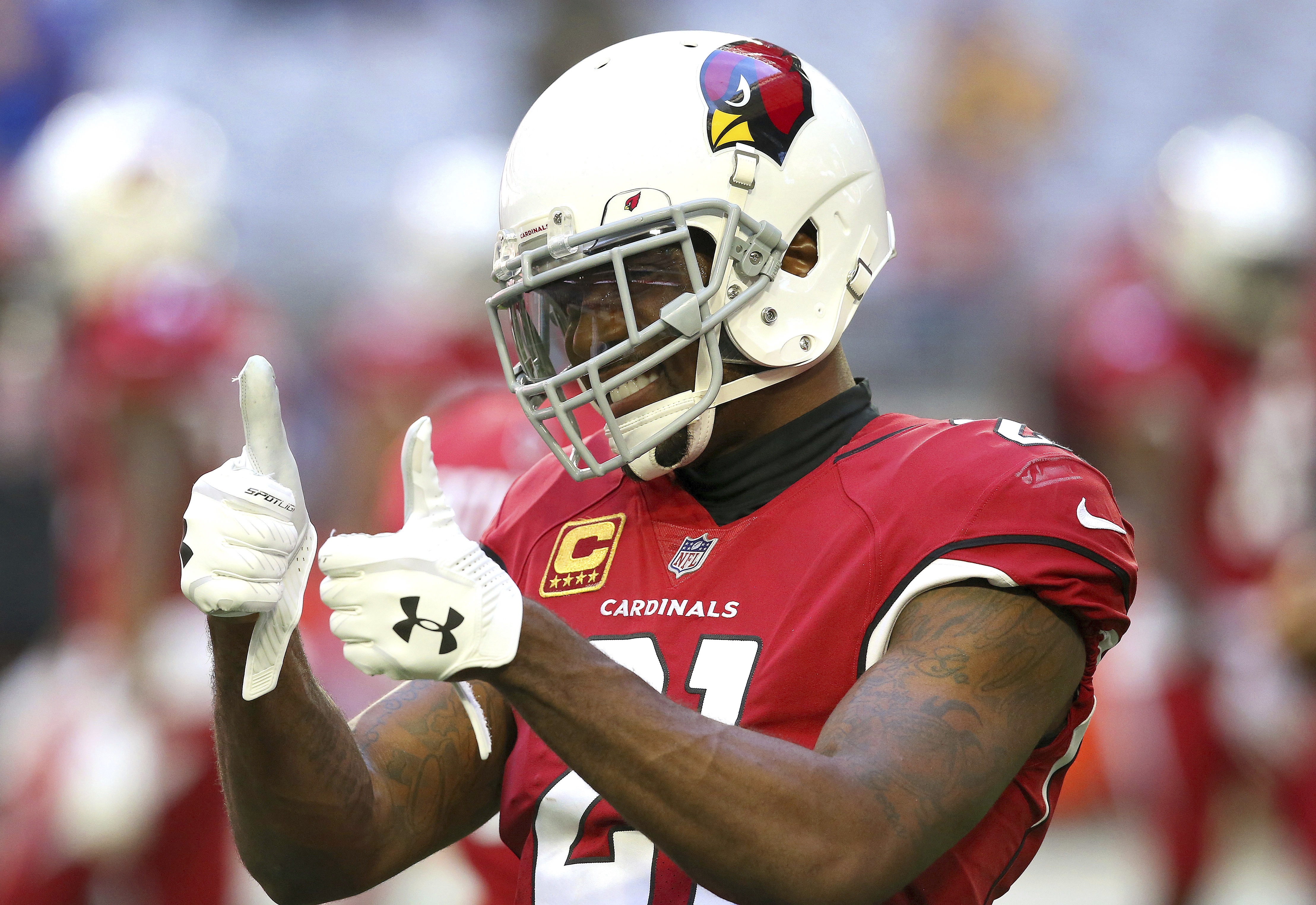 Patrick Peterson, Haason Reddick, Marcus Golden, Dennis Gardeck, Ezekeil Turner
Offense Dan Arnold, Trent Sherfield
OUTSIDE FREE AGENTS SIGNED
CURTIS SAMUEL—WR—CAROLINA PANTHERS
Samuel can play in the slot, outside, and in the backfield. His speed and versatility would greatly impact the Cardinal's offense. He has running back skills with the ball in his hands, giving the wide receiver screens and reverses a real chance at becoming big plays. He won't command big money like Allen Robinson, Chris Godwin, or Kenny Golladay.
GAREON CONLEY—CB—HOUSTON TEXANS
Conley missed this past season rehabbing from ankle surgery. The former first-round pick will be looking to sign a one-year contract to re-establish his market value at a salary that won't break the bank. Conley has good man skills and can easily slide in opposite Patrick Peterson and provide quality play.
TRADES EXECUTED
Cards Trade 2021 1st rd. pick (#16) and 2022 6th rd. pick to NY Jets for 2021 2nd rd. pick (#34), 3rd rd. pick (#66), 5th rd. pick (#138—via NY Giants)
Cards Trade 2022 2nd rd. pick to Denver Broncos for 2021 3rd rd. pick (#71)
2021 NFL DRAFT
ROUND PLAYER POSITION COLLEGE
1 SELECTION TO NY JETS
2 LEVI ONWUZURIKE DL WASHINGTON (From NY Jets)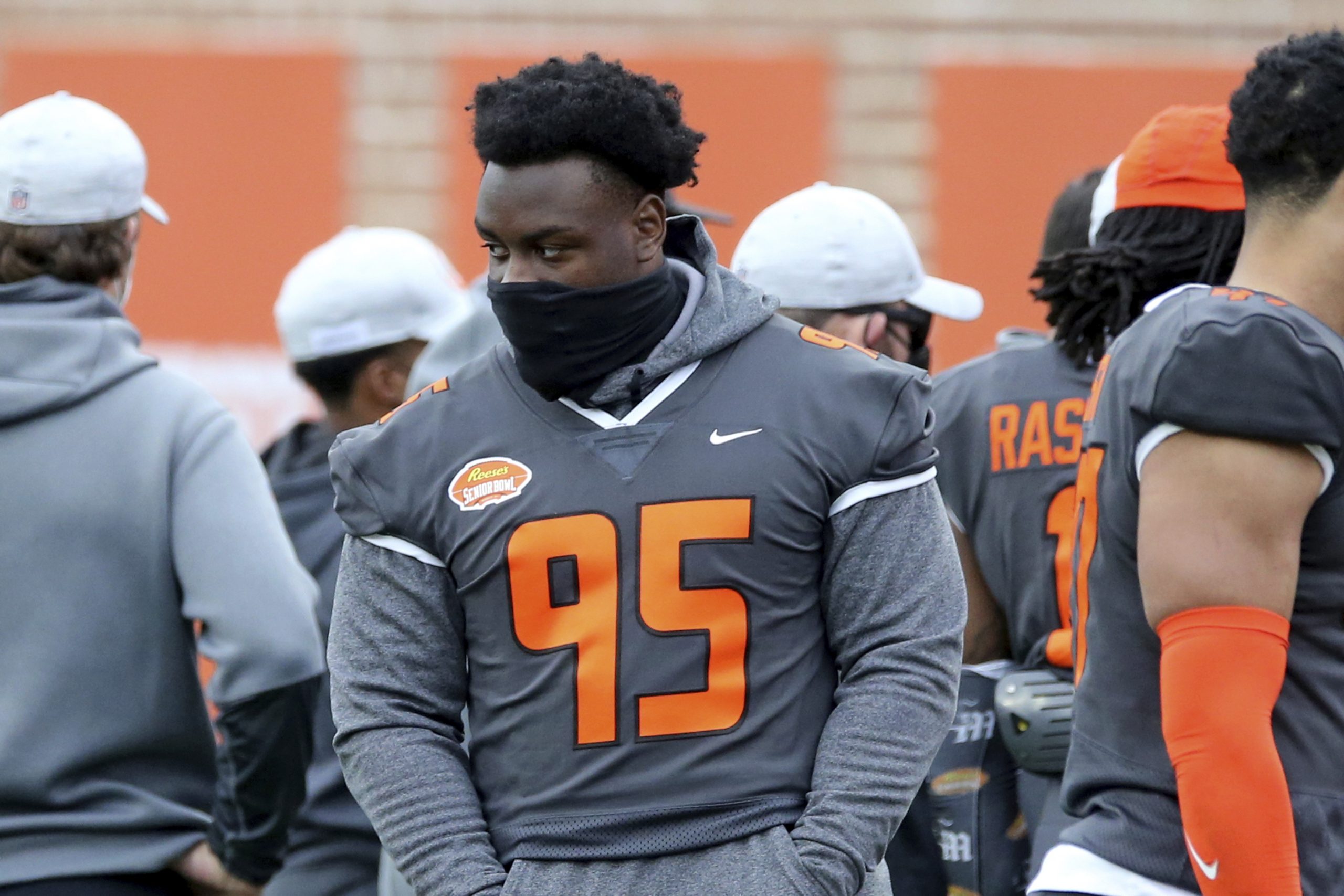 Onwuzurike opted out of the 2020 season to prepare for the NFL draft. He reminded folks of his talent and skill set at the 2021 Senior Bowl. The 6'3, 290-pound Onwuzurike showed off his quick first step and explosiveness. Pac-12 fans can attest to his disruptive play along the Huskies defensive line. He would be a great asset to the Cardinal's defensive front with his ability to add pressure from the inside.
2 JAVONTE WILLIAMS RB NORTH CAROLINA
Williams is a physical and powerful runner between the tackles. He's not easy to bring down. At 5'10, 220 pounds he's also elusive, a good receiver out of the backfield as well as solid in pass protection. He shared the backfield with Michael Carter at North Carolina and should complement Chase Edmonds equally as well with the Cardinals.
3 KEITH TAYLOR DB WASHINGTON (From NY Jets)
Taylor is a tall and rangy corner. However, in his four years with the Huskies he never registered an interception. Despite that, the 6'3, 195 pound Taylor has very good ball skills. You don't find many corners his size who can run, locate and play the ball in the air the way he does. He joins Budda Baker and Byron Murphy as former Huskies patrolling the Cardinals secondary.
3 QUINN MEINERZ OL WISCONSIN-WHITEWATER (From Denver Broncos)
Meinerz has been a standout performer for division-3 Wisconsin-Whitewater. He showed up and showed out at the 2021 Senior Bowl. He dominated power-five defensive linemen rep after rep, day after day during practices in Mobile. At 6'3, 320 pounds Meinerz is gifted both as a run blocker and pass protector. He has the versatility to play guard and center.
3 JAELON DARDEN WR NORTH TEXAS
Darden is very elusive, explosive, and dynamic with the ball in his hands. He's a threat to make a house call from any spot on the field. Bubble screens reverses, crossing routes, go routes, double passes or wide receiver passes (he's a former high school quarterback), and kick returner, can be used in a number of ways. Don't let his size, 5'9, 170 pounds, or the level of competition he played against fool you. Darden can be a game-changer.
4 SELECTION TO TEXANS IN THE DEANDRE HOPKINS TRADE
5 POOKA WILLIAMS RB KANSAS (From NY Jets)
Williams is a bit undersized at 5'10, 170-pounds. But he is a tough runner and is flat-out electric with the ball in his hands. Sounds a lot like Jaelon Darden. As a runner or receiver, he is a threat to take it the distance from any place on the field. Kliff Kingsbury should love designing packages for this young man.
5 KHYIRIS TONGA DL BYU
Tonga is a massive man in the middle of the defensive line. He can play both 0 and 3-technique. He's tough to single block and excels as a run defender. The Cardinals have a big need to get stronger and better at stopping the run. Standing 6'4, 325 pounds Tonga fits well in helping the Cardinals fill that need.
6 SELECTION TO GIANTS IN THE MARCUS GOLDEN TRADE
7 LUKE FARRELL TE OHIO STATE
Farrell is a physical, lunch pail, blue-collar kind of player. At 6'6, 250 pounds Farrell can be used in a variety of packages. Fullback, H-back and Tight End. In fact, the Cardinals can use him as a lead blocker or ball carrier in short-yardage and goal-line situations, much like the 49ers do with Kyle Juszczyk.
Cardinals create additional cap space by releasing Justin Pugh and restructuring and extending the contract of Chandler Jones.