Hamilton 2022 quarterback Nicco Marchiol has been one of the most recruited players in the nation. The southpaw moved from Colorado to Chandler last February and led the Huskies to the 2020 Open Division Championship game.
The 6-foot-2, 216-pound Marchiol took the next step in his journey, committing to the Florida State on his Instagram on Sunday. He holds offers from nearly 30 programs and had the Seminoles, Arizona State, Florida and Rutgers in his final four.
Marchiol and his parents went on a self-guided tour of the Florida and Florida State campuses last week. The Seminoles were a program that jumped out instantly when they offered in March. Head coach Mike Norvell has run high-powered offense over the years at Arizona State and Memphis. Offensive coordinator Kenny Dillingham has quickly made a name for himself as a recruiter and game planner.
"Coach Dillingham and I have been literally friends for over a couple months now," Marchiol said when breaking down his top eight last September. "He shows my family so much love. I think Tallahassee would be a really good fit because the ACC is a great league. Coach Dillingham's offense, they obviously can throw it. I really feel like we can build a strong class there, the '22 class already has a couple commits in that class."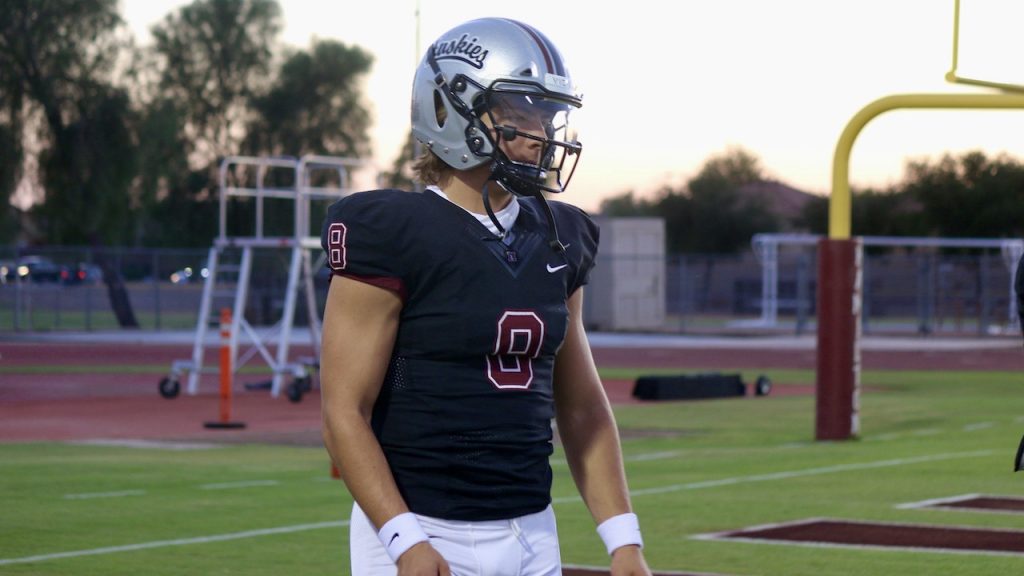 Marchiol threw for 1,417 yards, 11 touchdowns and seven interceptions in his first season at Hamilton. He also rushed for 535 yards and six additional scores on the ground.
In his two years in Colorado, he accumulated over 4,000 passing yards and 55 total touchdowns.
Nicco Marchiol Extends a Pipeline
Mike Norvell and Kenny Dillingham know State 48 well and have recruited it heavily, whether it was in Tempe, Memphis or now in Tallahassee. Since taking over at Florida State, they've seen their recruiting efforts prosper in the Valley particularly at the quarterback position. Nicco Marchiol now joins Perry High School class of 2020 quarterback Chubba Purdy at Florida State, providing plenty of options for the Seminoles over years to come.