Story by Brandon Bonaparte
For many Western Athletic Conference schools, football Saturdays will be enjoyed once again. However, Grand Canyon University will continue to rely on basketball and other sports to fill the void.
Instead of establishing a football program alongside the new WAC changes, GCU looks at the new makeup of the conference as an opportunity to strengthen its' existing sports.
"It really raises the profile of all of our sports programs," said Jamie Boggs, Interim Vice President of Athletics. "It positions us to be highly competitive at the national level."
With the addition of five schools, four of which being from Texas, Brian Mueller, President of GCU, believes that his conference can compete with the best.
"The conference that we've put together, I believe is a conference that can compete against the Power Five," he said.
Competing with Power Five schools requires highly-ranked recruits, something that GCU hopes the WAC's expansion will provide for them. With four new Texas schools being added to the mix, GCU plans to capitalize on recruiting players from Texas, one of the most fertile grounds for student-athletes in the United States.
"(After the press conference) I'm going to call some high-level Texas recruits. We are recruiting in Texas right now, and the fact that I get to tell them, 'Hey, we are going to frequent your home state. We are going to visit often, right in your backyard.' I think that's huge for the recruiting footprint of GCU," said GCU head women's basketball coach Molly Miller.
"The three states that have the most playing professional baseball now are California, Florida, and Texas," said GCU head baseball coach Andy Stankiewicz. "That tells you right there that the talent pool is huge in the state of Texas.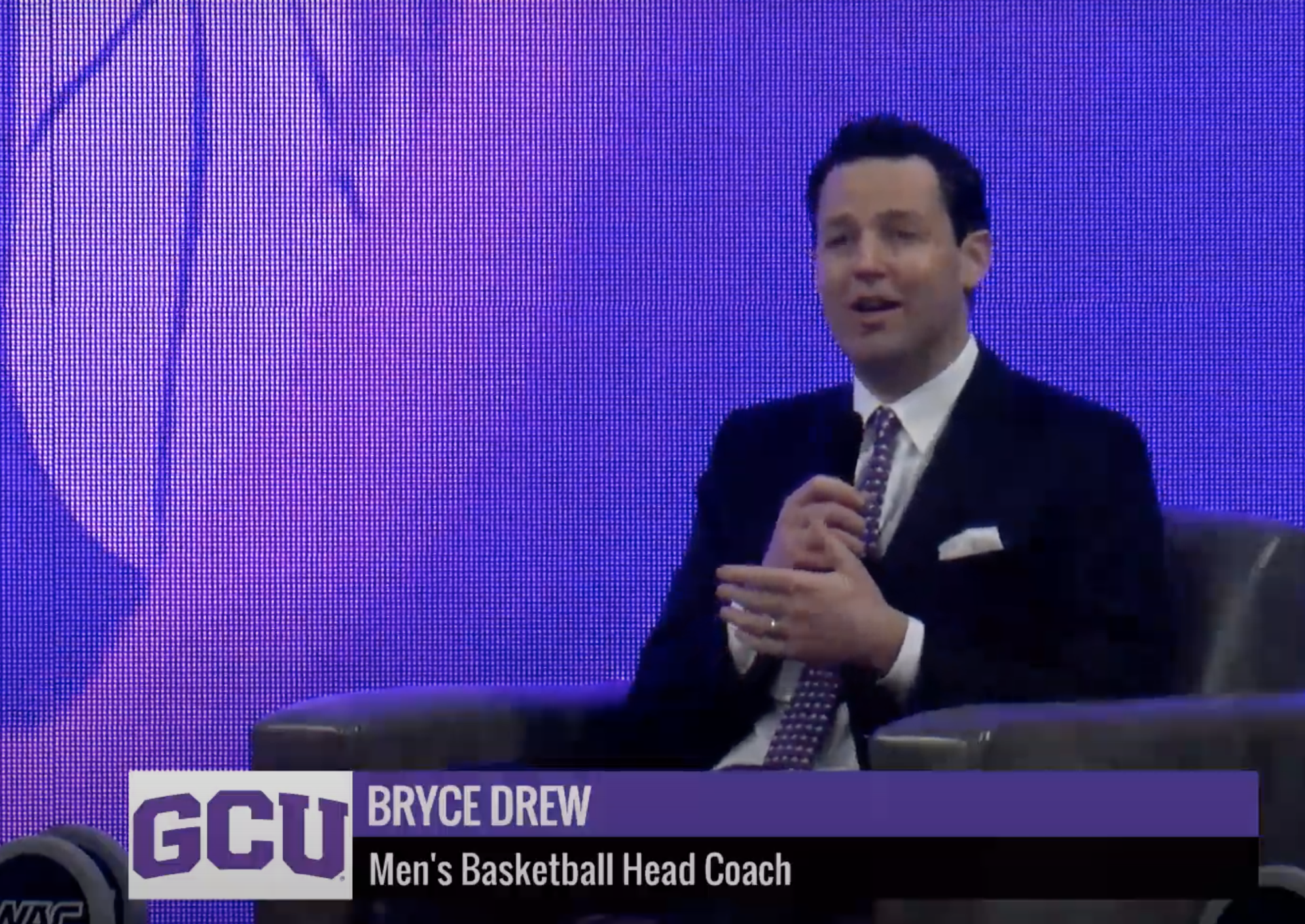 Without football, GCU will likely still be headlined by their basketball programs. Head men's basketball coach Bryce Drew anticipates the expansion of the conference will benefit WAC teams in the NCAA Tournament. The addition of the five schools has already increased the WAC's NET Ranking by four places.
"When the NCAA seedings come, it's really hard for 16s, 15s and 14s to advance. But when you get in that 13, 12, 11 area, your percent significantly goes up to be able to advance," Drew said.
Additionally, GCU Strategic Advisor Jerry Colangelo believes that the WAC's addition of five new teams helps out the Lopes economically.
"I think (the WAC) is going to have big impact on television in terms of coverage…it speaks for itself regarding the return on investment," he said.