For nine years, Sports360AZ has been committed to acknowledging the best and brightest student athletes in Arizona. We are excited once again to introduce the Sports360AZ All-Academic Fall Sport Teams brought to you by IBEW Local 640, Desert Financial Credit Union, Venezia's Pizzeria, Berge Volkswagen and Blue Cross Blue Shield Arizona to recognize excellence of student athletes not only in competition but in the classroom as well.
We were overwhelmed by the response from players, coaches, athletic directors and parents and their nominations. This is the largest Sports360AZ All-Academic Fall Team in this recognition's history. Every sport set a record number of nominations.
A few notes on how the team was compiled:
Sports360AZ reached out to every athletic director in the state, as well as every varsity head coach for the above sports requesting nominations based on performance in the classroom. We also opened up nominations to parents and players as well. This is the only way to be named to the all-academic team. Thank you to the high school community for recognizing these student-athletes!
IBEW Local 640 was chartered in 1925 to provide the best-qualified Electricians to our signatory Contractors and provide livable wages, health and retirement benefits for our members. In Arizona, the IBEW is the only organization that certifies the skills and knowledge of a Journeyman Wireman, and then backs that certification with a guarantee to the employers who hire them. As new green technologies are incorporated into the nation's power grid, Local 640 leads the way in our ability to train and provide qualified manpower for solar and wind installations in the quantities that will be required to complete these projects.
Desert Financial Credit Union was founded in 1939 by 15 Valley educators who wanted to serve their community. With just $78.75 between them, they pooled their money together to start a financial institution that would later become Arizona's largest and most convenient locally-based credit union. Desert Financial is proud to have over 50 local branches across Arizona and over 330,000 members across the state. At Desert Financial, we have a passion for creating exceptional experiences for our members, and for giving back to our local community!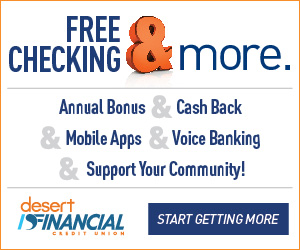 Venezia's NY Style Pizzeria is a family owned restaurant that opened in Tempe, Arizona in 1998 and now has 5 locations in Tempe, Gilbert, Mesa and North Phoenix. We offer great slice specials for under $10, as well as sandwiches, pasta, salads, desserts and appetizers! If you are looking to feed a large group you can order one of our famous Party Pizzas which feed 7-10 people and is 24 inches. Venezia's has dine-in, takeout and delivery, and you can also order online at www.venezias.com or download our App to start enjoying these great options soon!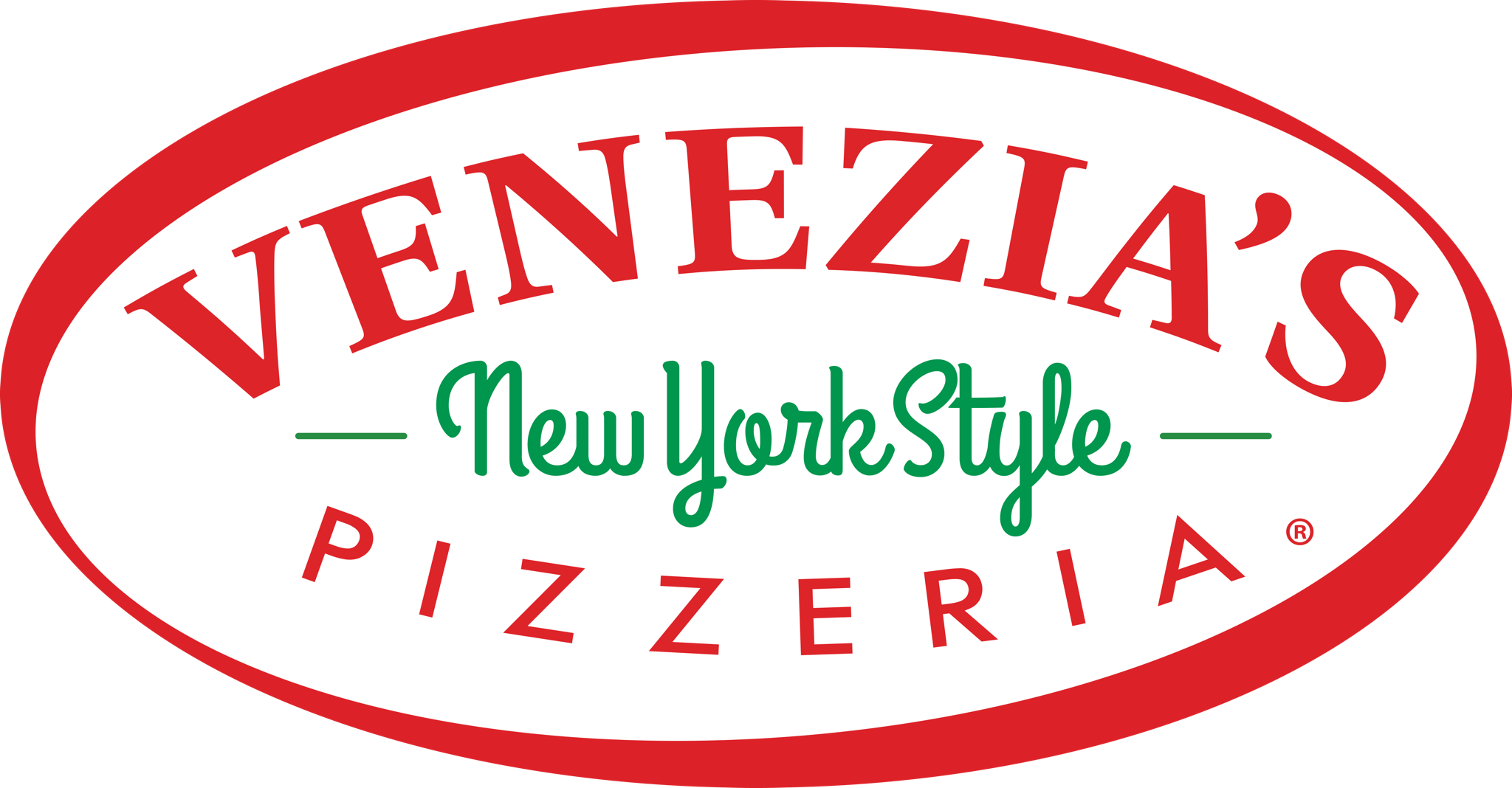 As a thank you for participating in the All-Academic Fall teams, Venezia's is currently offering $4 off any order of $25 or more by using offer code: AZ1421
Blue Cross Blue Shield of Arizona (BCBSAZ) is committed to helping Arizonans get healthier faster and stay healthier longer. With a focus on connecting people with the care they need, BCBSAZ offers health insurance and related services to nearly 1.5 million customers. BCBSAZ, a not-for-profit company, is an independent licensee of the Blue Cross Blue Shield Association. The company employs more than 1,800 people in its Phoenix, Chandler, Flagstaff and Tucson offices.

When we say that we've been at this for decades, we mean it. We have been selling Volkswagen vehicles in Arizona longer than any other dealer. That means a lot, and we always want to give you the Volkswagen experience that you deserve. This is a unique brand, and we surround ourselves with unique people. This team can help you with anything that you may need. Volkswagen is a part of their lifestyle and they want to see you succeed with a VW. We care about our community here in Gilbert and we have always strived to give back.

Thank you so much for your nominations, and be sure to use #Sports360AZScholars when sharing these teams on social media.
First Team
| | | |
| --- | --- | --- |
| Alondra Perez Vizcaino | Agua Fria | 4.96 weighted GPA |
| Roqulle Kaba | Washington | 4.90 weighted GPA |
| Ishita Badola | Barry Goldwater | 4.89 weighted GPA |
| Haylee Kuss | Casteel | 4.83 weighted GPA |
| Vicky Nguyen | Mountain View | 4.83 weighted GPA |
| Alyxandra Pickett | Saguaro | 4.8 weighted GPA |
| Neha Shakir | Hamilton | 4.8 weighted GPA |
| Charity Mattingly | Sandra Day O'Connor | 4.78 weighted GPA |
| Isabella Mullen | Chandler | 4.77 weighted GPA |
| Sofia Mullen | Chandler | 4.77 weighted GPA |
| Ashley Yang | Arizona College Prep | 4.77 weighted GPA |
| Ava Kupczyk | Willow Canyon | 4.75 weighted GPA |
| Emma Martin | Casteel | 4.75 weighted GPA |
| Samantha Martinovich | Shadow Mountain | 4.74 weighted GPA |
| Sabina Guzman | Chandler | 4.7 weighted GPA |
| Miranda Martinez | Desert Vista | 4.68 weighted GPA |
| McKenna Lee | Willow Canyon | 4.67 weighted GPA |
| Mattie Shumaker | Chandler | 4.67 Weight GPA |
| Diana Rayas | Washington | 4.65 weighted GPA |
| Jayden Montano | Perry | 4.64 weighted GPA |
| Simone Chery | Agua Fria | 4.63 weighted GPA |
| Avery Jones | Mesa High | 4.6 weighted GPA |
| Jenna Nyugen | Trevor | 4.6 weighted GPA |
| Sierra Anglen | Casteel | 4.58 weighted GPA |
| Lea Lerner | Willow Canyon | 4.57 weighted GPA |
| Emma Cross | Perry | 4.54 weighted GPA |
| Emma Skaggs | Hamilton | 4.5 weighted GPA |
| Nidhi Pulicherla | Hamilton | 4.5 weighted GPA |
| Aretta Lorenz | Desert Vista | 4.48 weighted GPA |
| Brenna Wallen | Desert Vista | 4.48 weighted GPA |
| Emily Muir | Skyline | 4.44 weighted GPA |
| Courtney Bird | Valley Vista | 4.43 weighted GPA |
| Sabrina Farias | Mesquite | 4.42 weighted GPA |
| Abbigale McGee | Agua Fria | 4.33 weighted GPA |
| Addy Davis | Shadow Mountain | 4.33 weighted GPA |
| Lilly Frausto-Gallegos | Agua Fria | 4.33 weighted GPA |
| Ella Guiles | Shadow Mountain | 4.31 weighted GPA |
| Yumnaa Rajput | Arizona College Prep | 4.31 weighted GPA |
| Tegan Sanders | Chandler | 4.3 weighted GPA |
| Elizabeth Weiss | Arizona College Prep | 4.3 weighted GPA |
| Julie Bell-Zinn | Washington | 4.3 weighted GPA |
| Ximena Velazco | Trevor Browne | 4.3 weighted GPA |
| Maitlyn Wydra | Shadow Ridge | 4.29 weighted GPA |
| Ailani Rodriguez | Valley Vista | 4.26 weighted GPA |
| Kelsey Slaugh | Red Mountain | 4.25 weighted GPA |
| Lillian McCullough | Mesquite | 4.25 weighted GPA |
| Vanessa Orozco | Valley Vista | 4.24 weighted GPA |
| Milca Hernandez | Trevor Browne | 4.2 weighted GPA |
| Annika Trenbeath | Arizona College Prep | 4.17 weighted GPA |
| Michayla Ghost | Shadow Ridge | 4.17 weighted GPA |
| Emma Norton | Mountain View | 4.14 weighted GPA |
| Boe Meh | Washington | 4.11 weighted GPA |
| Isabella Williams | Pinnacle | 4.11 weighted GPA |
| Lizette Hernandez | Trevor Browne | 4.1 weighted GPA |
| Shadyn Russo | Skyline | 4.1 weighted GPA |
| Kailey Crockett | Prescott | 4.09 weighted GPA |
| Taylor Bertsch | Sandra Day O'Connor | 4.09 weighted GPA |
| Jocelyn Briski | Desert Vista | 4.08 weighted GPA |
| Priscilla Mendoza Mendoza | Skyline | 4.07 weighted GPA |
| Leah Markovic | Mountain View | 4.06 weighted GPA |
| Elyssa Berry | Red Mountain | 4.05 weighted GPA |
| Adrianna Ramos | Perry | 4.04 weighted GPA |
| Sophie Riviere | Xavier | 4.04 weighted GPA |
| Allison Teague | Highland | 4.03 weighted GPA |
| Emily Smith | Highland | 4.03 weighted GPA |
| Whitney Brown | Skyline | 4.03 weighted GPA |
| Alyssa Jimenez-Fulton | Casteel | 4.0 weighted GPA |
| Elle Long | Prescott | 4.0 weighted GPA |
| Ellie Bawden | Mountainn View | 4.0 weighted GPA |
| Fatima Mahmood Ahmed | Arizona College Prep | 4.0 weighted GPA |
| Malindi Kilb | Xavier | 4.0 weighted GPA |
| Riley Crockett | Prescott | 4.0 weighted GPA |
| Adamaris Lopez Morales | Chandler | 4.0 unweighted GPA |
| Amber Coleman | Sunnyslope | 4.0 unweighted GPA |
| Amber Coleman | Sunnyslope | 4.0 unweighted GPA |
| Kendra Elzinga | Queen Creek | 4.0 unweighted GPA |
| Veronica Nguyen | Desert Edge | 4.0 unweighted GPA |
| YenNhi Nguyen | Desert Edge | 4.0 unweighted GPA |
| Kelly Grady | Ironwood | 4.0 unweighted GPA |
| Bria Riggan | Sandra Day O'Connor | 4.0 unweighted GPA |
| Shayley Webster | Queen Creek | 4.0 unweighted GPA |
| Tristan Hanrath | Sandra Day O'Connor | 4.0 unweighted GPA |
Honorable Mention
Abi Pardia – Washington – 3.69 weighted GPA
Abigail Scanlan – Highland – 3.15 unweighted GPA
Addison Fraughton – Highland – 3.46 unweighted GPA
Addison Lee – Red Mountain – 3.67 weighted GPA
Adela Alvarez – Valley Vista – 3.67 unweighted GPA
Ainsley Smith – Desert Vista – 3.96 weighted GPA
Alexa Lewis – Sandra Day O'Connor – 3.85 unweighted GPA
Angel Montez – Trevor Browne – 3.6 weighted GPA
Arianna Torres – Trevor Browne – 3.9 weighted GPA
Ashley Rodarte – Perry – 3.69 weighted GPA
Audrey Cluff – Highland – 3.88 weighted GPA
Breanna Larney – Desert Vista – 3.13 unweighted GPA
Brianne Campbell – Mesquite – 3.85 weighted GPA
Brynn Dorsey – Red Mountain – 3.82 weighted GPA
Cassideen Naylor – Prescott – 3.83 weighted GPA
Chloe Strachan – Pinnacle – 3.19 unweighted GPA
Diana Batrez-Remirez – Ironwood – 3.9 unweighted GPA
Ellie Clarkson – Mountain View – 3.91 weighted GPA
Emily Nelson – Prescott – 3.55 weighted GPA
Evelyn Gomez – Chandler – 3.1 unweighted GPA
Frida Esquer – Valley Vista – 3.57 unweighted GPA
Gabriela Quevedos – Desert Edge – 3.88 unweighted GPA
Haile Kealoha – Highland – 3.83 weighted GPA
Hayven Shuster – Queen Creek – 3.33 unweighted GPA
Isabella Neumann – Desert Edge – 3.63 unweighted GPA
Jennie Kim – Shadow Mountain – 3.75 unweighted GPA
Juliana Traylor-Rowen – Ironwood – 3.9 unweighted GPA
Kali Gobson – Casteel – 3.87 weighted GPA
Kandace Oliver – Sunnyslope – 3.7 unweighted GPA
Kate Macpherson – Perry – 3.31 unweighted GPA
Katelyn Larney – Desert Vista – 3.33 unweighted GPA
Katelyn Ruck – Sunnyslope – 3.8 unweighted GPA
Katie DeDakis – Chandler – 3.0 unweighted GPA
Kaylee Pineda – Washington – 3.92 weighted GPA
Kaylee Ross – Perry – 3.54 weighted GPA
Kaylee Shellenberger – Queen Creek – 3.75 unweighted GPA
Kimiye Westover – Mesquite – 3.92 weighted GPA
Kylee Haskell – Queen Creek – 3.33 ununweighted GPA
Lauren Etsitty – Xavier – 3.59 weighted GPA
Linda Dinh – Shadow Mountain – 3.61 weighted GPA
Lindsey Chevalier – Sandra Day O'Connor – 3.77 unweighted GPA
Megan Townsend – Prescott – 3.92 weighted GPA
Melissa Leor – Desert Edge – 3.75 unweighted GPA
Molly Palma – Shadow Moutain – 3.8 unweighted GPA
Mychael Davis – Casteel – 3.67 weighted GPA
Myiah Pike – Casteel – 3.83 weighted GPA
Natalie Vazquez – Mountain View – 3.74 weighted GPA
Nereida Swanson – Desert Edge – 3.17 unweighted GPA
Nicole Raiss – Prescott – 3.50 weighted GPA
Nikhita Jayaraj – Perry – 3.96 weighted GPA
Nina Slater – Willow Canyon – 3.72 weighted GPA
Olivia Moya – Red Mountain – 3.95 weighted GPA
Raquel Schoenberger – Queen Creek – 3.2 unweighted GPA
Reagan Thompson – Shadow Ridge – 3.92 weighted GPA
Samantha Dirks – Pinnacle – 3.97 weighted GPA
Samantha Lerch – Highland – 3.42 unweighted GPA
Savannah Hendrix – Ironwood – 3.33 unweighted GPA
Sofia Lovesy – Sunnyslope – 3.8 unweighted GPA
Toni DeMarco – Ironwood – 3.8 unweighted GPA
Tore Burton – Skyline – 3.9 weighted GPA
Xandra Rhodes – Ironwood – 3.2 unweighted GPA
Zoe Barton – Xavier – 3.85 weighted GPA
Zoraya Selga – Mesa – 3.71 weighted GPA