And then there were four…
After winning their respective groups in the field of 16, these are the remaining finalists for the Best High School Football Celebration GIF:
"Jaguars In the Mist…Red Smoke" – Boulder Creek
Teams have become much more creative with how they take field and I am here for it. A few teams utilized the color coordinated smoke out of the tunnel, and seeing the Jaguars emerge was an intimidating sight for the rest of 6A.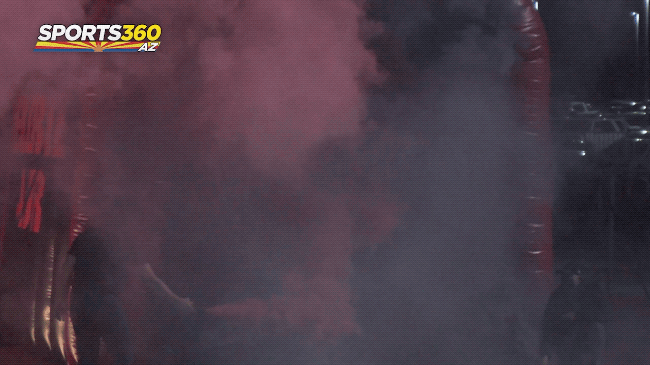 "The Highland High-Step" – Cooper Brown – Highland
This Highland team was really fun, had a lot of personality and had some good options for celebratory GIFs. We went with Cooper Brown because he perfectly encapsulated the fun and the swagger this team had as they competed, and delivered, throughout a really tough 6A schedule. They were the only 6A team to play 11 games in 2020, and they had fun doing it.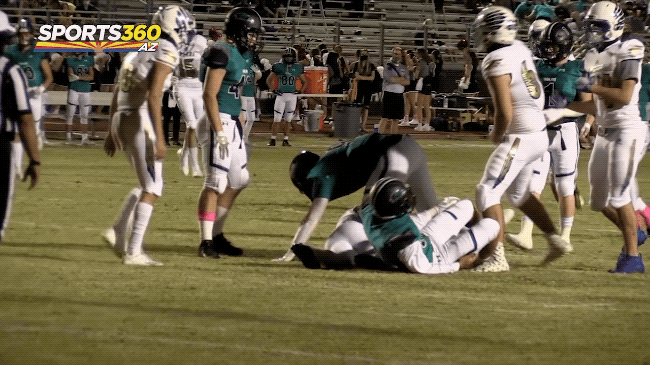 "This is gonna be funnnn" – Cole Martin – Hamilton
One of the most impressive things about elite players is their ability to stay loose during the season's biggest moments and biggst games. That's exactly what Cole Martin was doing as he was gearing up to return a kick in the Open Division championship. And if you saw the way Arizona Cardinals Special Teams Player of the Year returned kicks and punts this year, you'd want to dance too.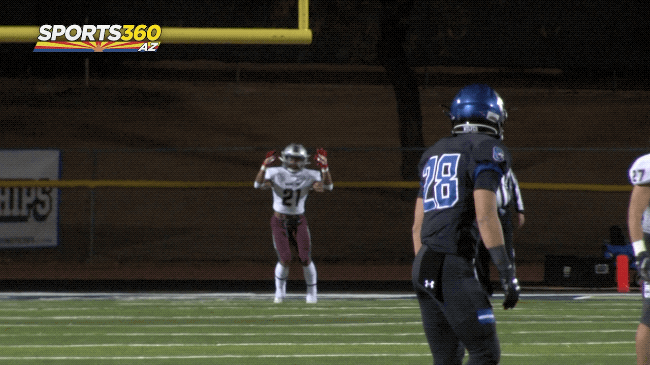 "We Doin' This?" – Ty Thompson – Mesquite
Watching Ty Thompson work the past few years has been so much fun. The protoypical quarterback size, the big arm, the athleticism, and the stoicism that provided a calming, confident effect for his team. Here he is twirling the football on his finger minutes before the 4A state title game, ready to go make some plays.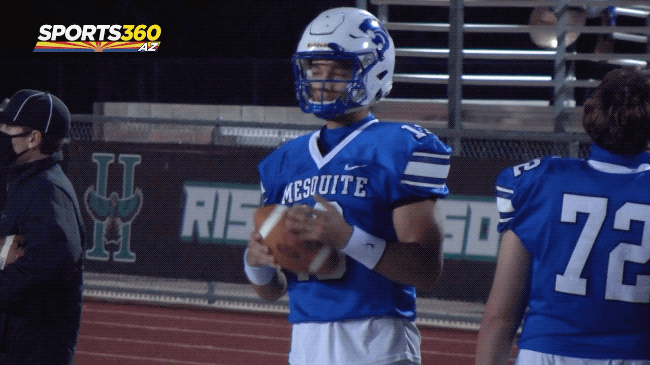 Polls will close at 4:15 p.m. on Friday. Make sure to get your votes in!
FINAL FOUR:

There can only be one – who wins the 2019 Best High School Football Celebration GIF Award?

Polls close at 4:15 p.m. on Friday. Make sure to vote!

— Sports360AZ (@Sports360AZ) December 17, 2020