*Cues One Shining Moment*
The high school football community delivered this year when it came to celebrations and personality. While the season was two weeks shorter, the fun-loving atmosphere remained, and after a hard-fought vote, Cole Martin and his pre-kick dance moves rose above the rest.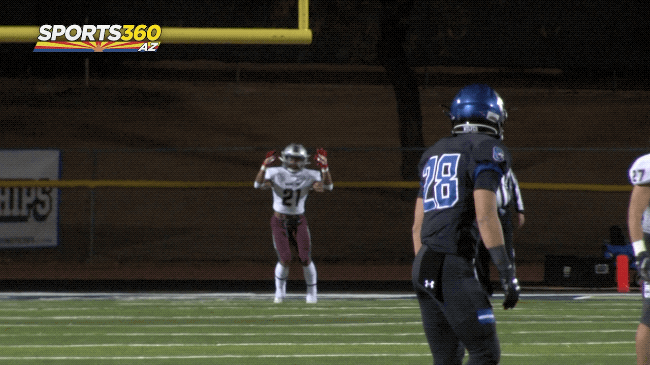 Martin saw an in-flux of votes in the final hours of the competition to take 39% of the vote.
Hamilton High School has gone back-to-back as high school football celebration GIF award winners, with Brenden Rice winning in 2019 and now Martin in 2020.
FINAL FOUR:

There can only be one – who wins the 2019 Best High School Football Celebration GIF Award?

Polls close at 4:15 p.m. on Friday. Make sure to vote!

— Sports360AZ (@Sports360AZ) December 17, 2020
Martin joins Bozton Sanders (honorary), Chandler's T.J. Green, Perry's Brock Purdy and Higley's Ty and Truitt Robinson and Rice as award winners.
Congratulations to Cole. I have a feeling he'll be back to defend his title over years to come. To the highs school football community, keep having fun. I'll try to remember what year it is moving forward.