By Maddyn Johnstone-Thomas
Emma Richardson has always had dreams of playing volleyball in college. She has been playing for 10 years and her love for the game is like no other. However, the Valley Christian senior has hit a halt in her recruiting process due to COVID-19. Her future playing the game at the next level is up in the air, but Richardson has continued to stay active.
"I've been in the gym most of the time and I've been doing training on my own with a personal trainer," Richardson said. "We started doing open gyms through my school for the past month. Before that I was doing open gyms with a friend who has a connection to a gym at our junior high school and then also lifting at school."
Before COVID-19 hit, Richardson was in the middle of her club season with East Valley Juniors Volleyball Club. She was able to play two tournaments before things came to a stop. During that time, Richardson sent out letters to different colleges asking them to watch her throughout these tournaments.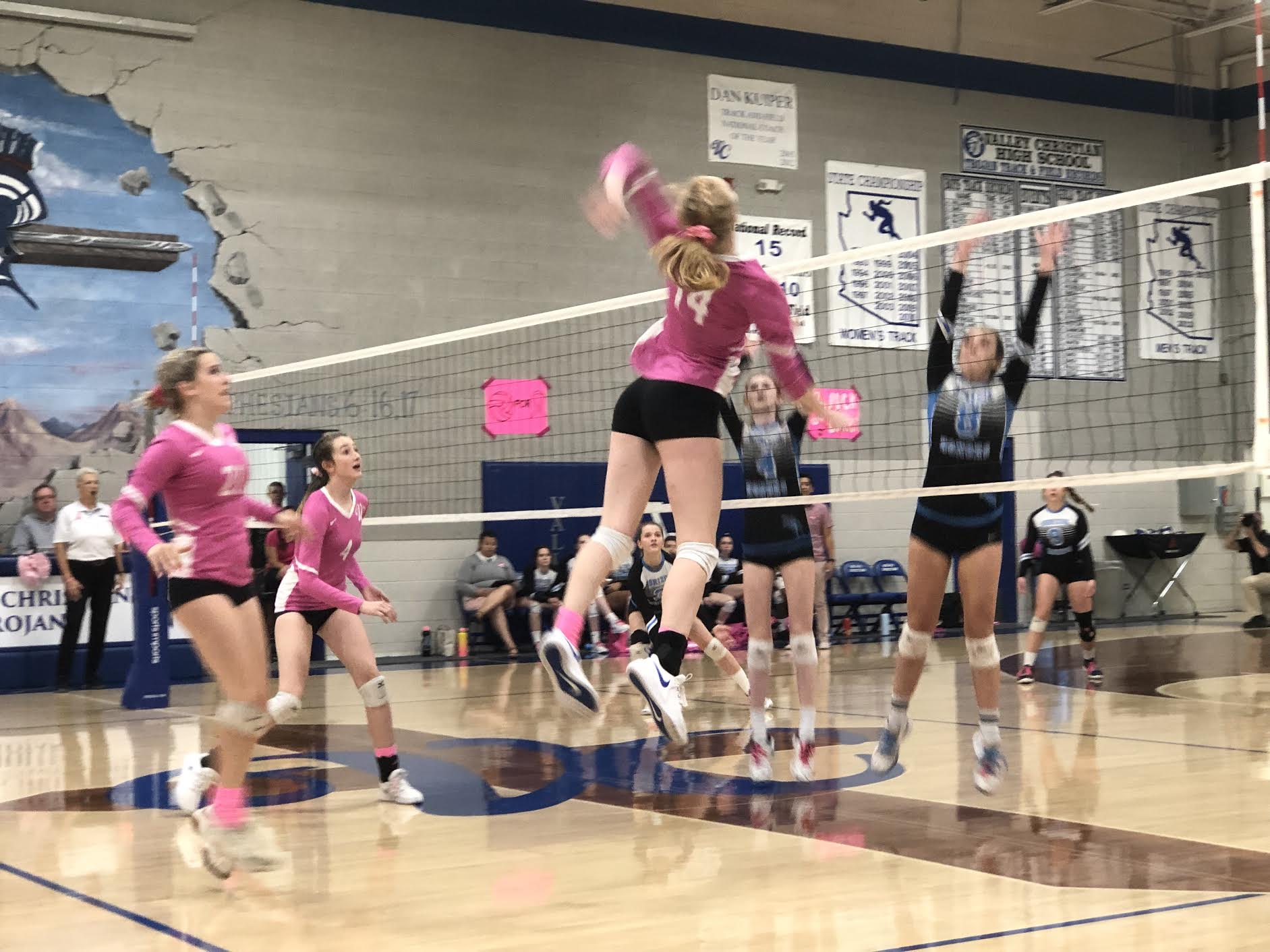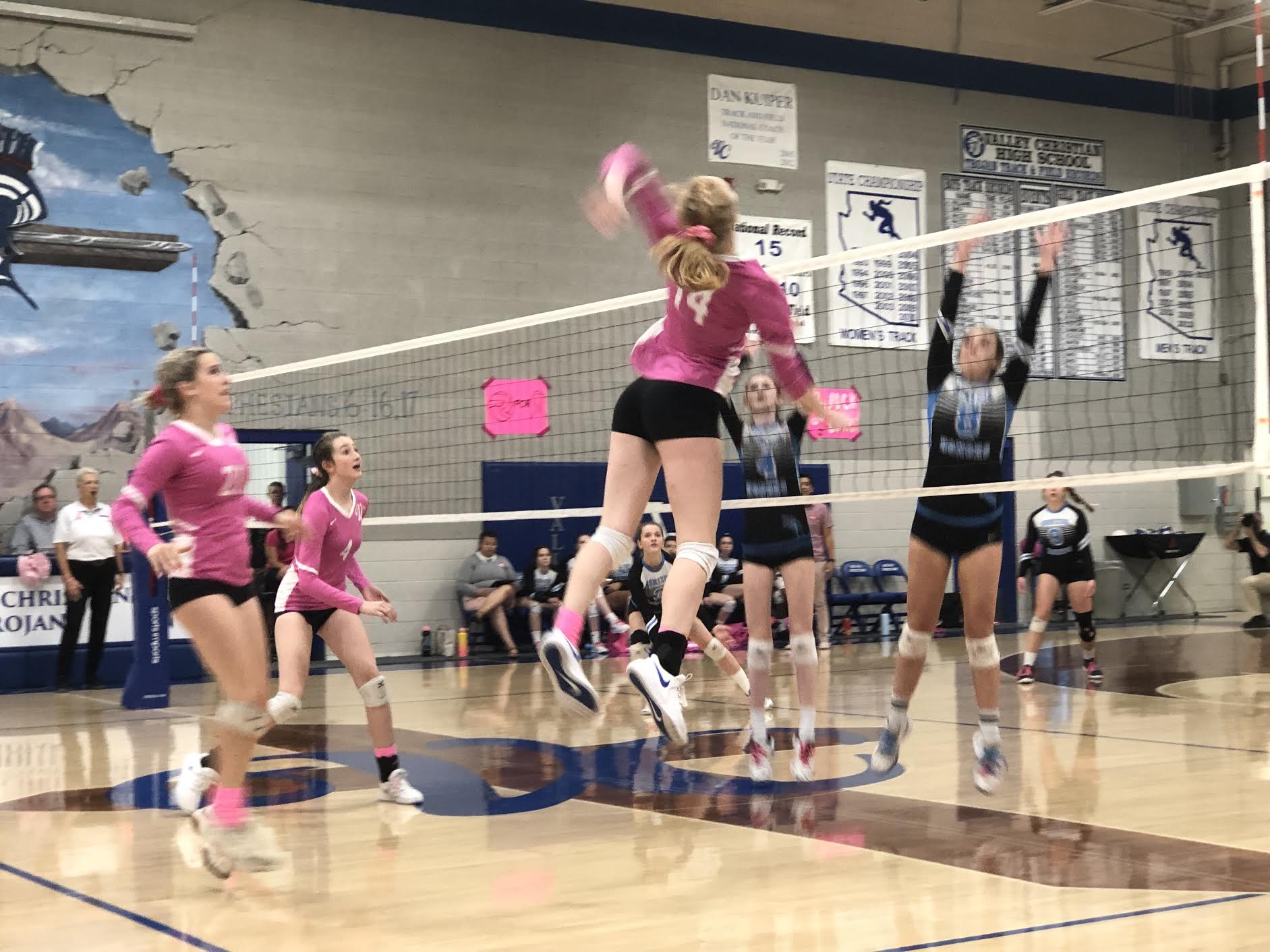 The lefty right side hitter had 203 kills and a 48.9 percent kill ratio as a junior last season for a Valley Christian squad that finished as a runner-up in the 3A State Championship. Similar to many other high school student-athletes around Arizona and the country, this time has been challenging for her.
"The hardest thing for me has been since the club season ended, it's very hard for me to do recruiting," Richardson said. "No one really is really looking for anyone and I feel like it's still kind of like that now. As far as recruiting goes I don't really know what's going to happen."
For Emma's mom, Sonja Richardson, this journey has been about trying to stay positive for her daughter and the rest of her family.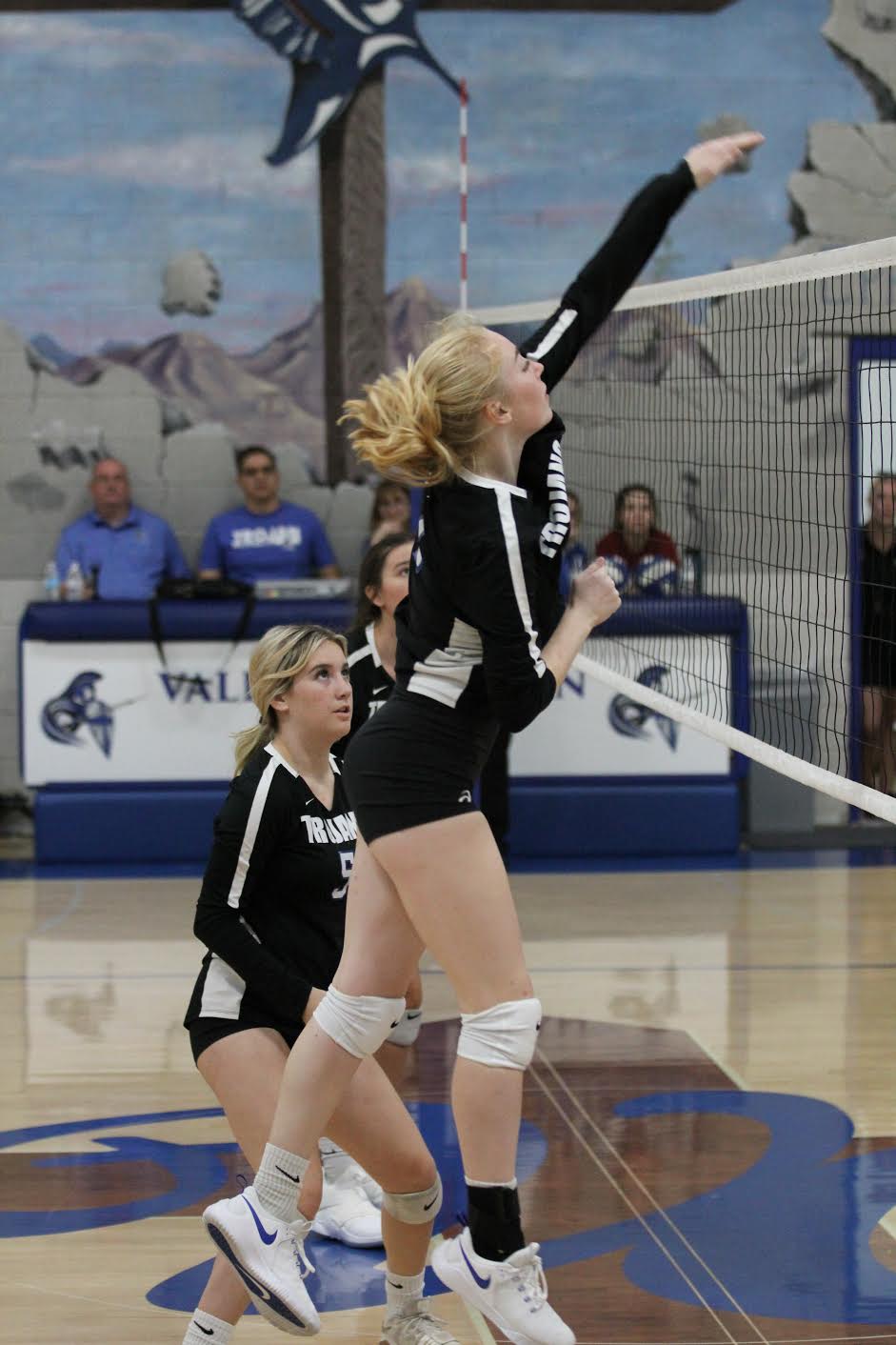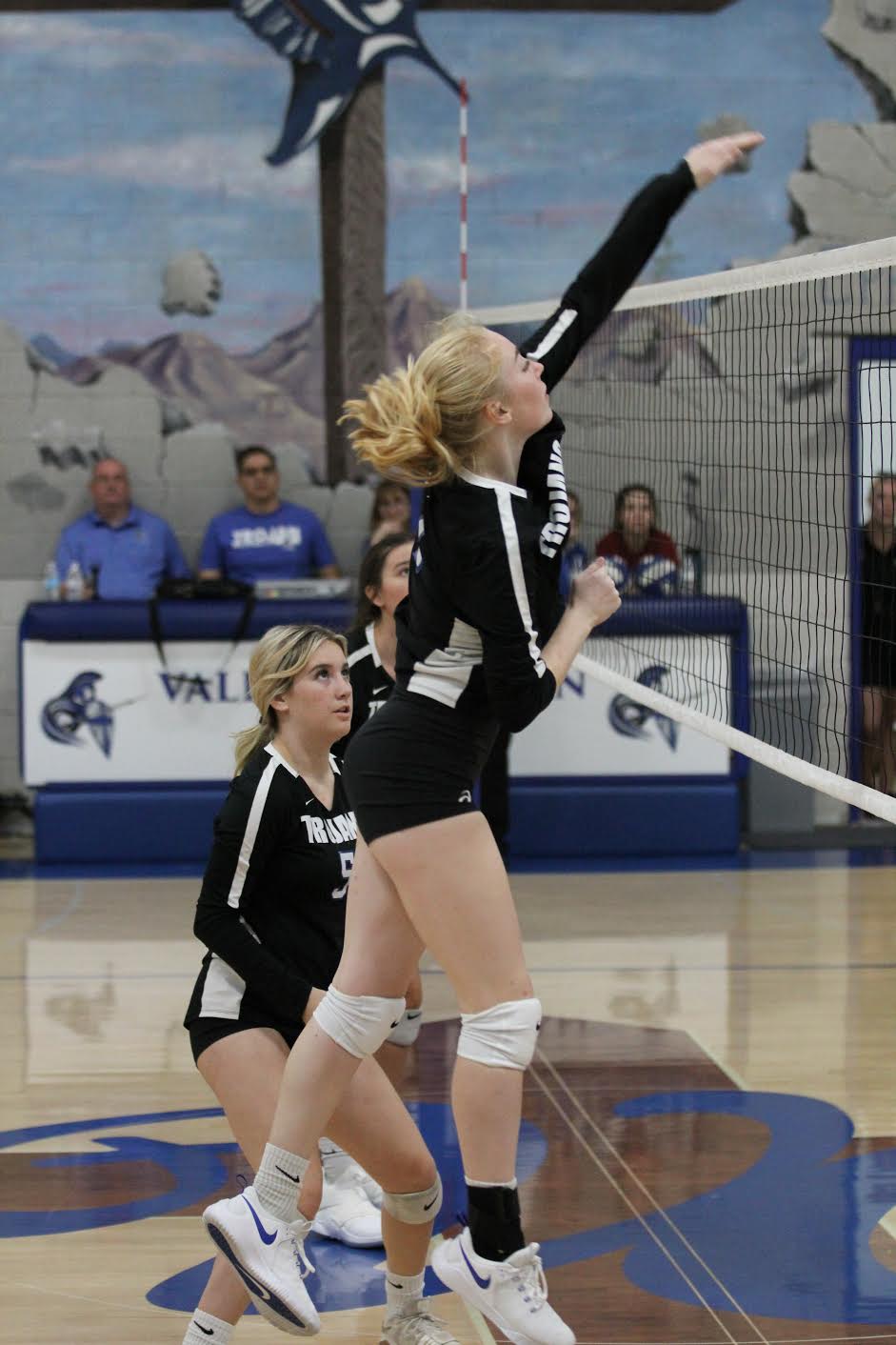 "Every day you just have to ask, 'What does today look like? What can I do for today?,'" Sonja said. "There was a period of a couple months where we didn't do a lot of talking about volleyball. We put ourselves out there financially and made some huge sacrifices to get her to play on a travel team this year and when that closed down, just the frustration that was.
"I don't think any of us have ever really grabbed on to what this is. I thought the virus would be over in April and be back to normal and we're just not. I know she's just fearful."
Valley Christian held tryouts for their volleyball team on August 31st with their first game scheduled for September 22nd. Throughout this time, Emma said she has been updating her Hudl page, as well as sending out letters to colleges to update them on her high school season.
Her coaches have emphasized to the team that they are in this together. Emma wants to play volleyball in college, but is still trying to figure out what that will look like. One day she wants to be a special education teacher, but for now she's focused on the present, trying to stay resilient and be the best version of herself.
"I'm looking forward to being a senior and a leader on the court," Emma said, "showing my younger teammates what it looks like to be a senior who includes everyone and who is a true teammate."