Story by Maddyn Johnstone-Thomas
East Valley resident Ashley Valuikas starts her day at 4 a.m. by heading to the gym to get a workout before her two kids wake up. Once she gets home, her day is just getting started as she gets her kids ready for school, which is now done from home, and then she's off getting ready for her job.
Six years ago, Ashley got pregnant with her first son. She gained almost 80 pounds with that pregnancy, which caused a lot of health issues. That's when she decided there was something that needed to be done and wanted to change to a healthier lifestyle which included going to the gym and eating better. While working ou, she started noticing other girls that were doing bodybuilding and swimsuit competitions.
"I did all my research," Valuikas said about her journey. "I reached out to a number of different coaches. I saw the girls and I saw their physiques. I really loved lifting in the gym and so that's just kind of what sparked me wanting to continue bodybuilding, and I'm naturally extremely competitive."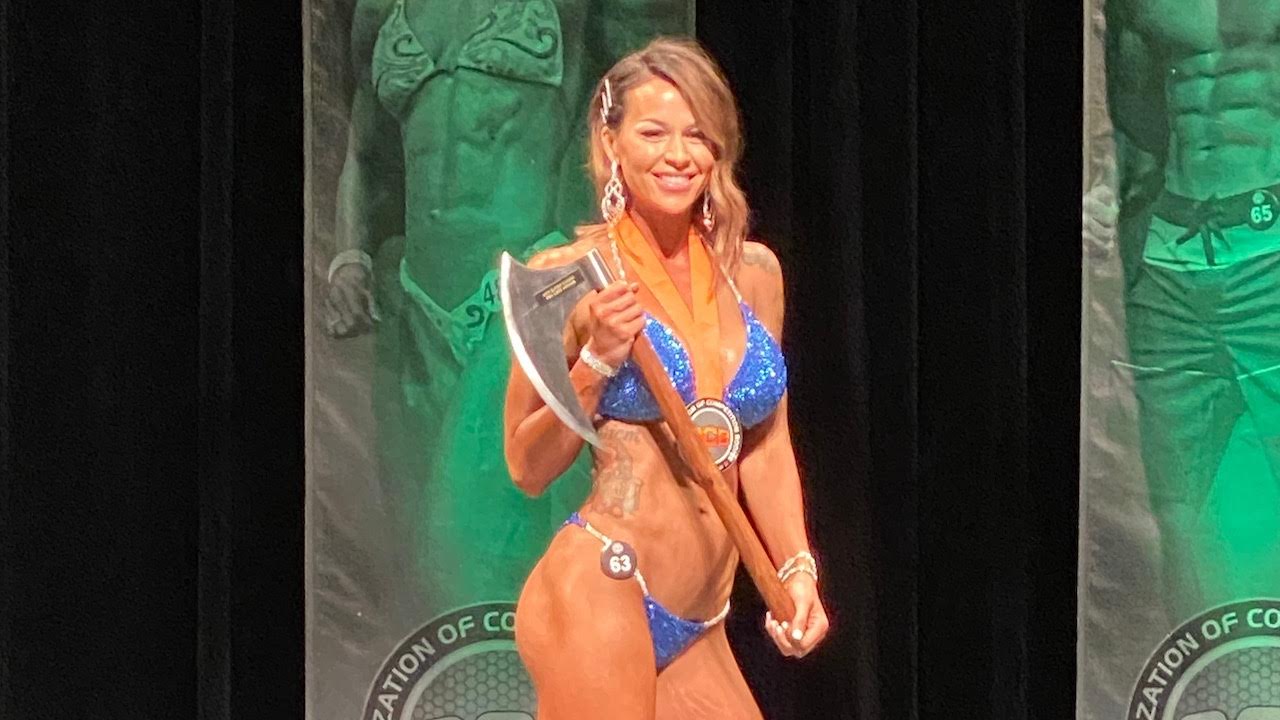 Valuikas, who lives in Gilbert, works two jobs, seven days a week so the biggest thing for her is making a game plan for the week and following it to a tee. She writes down her personal or gym goals and builds her schedule around that to focus on each priority individually. For Ashley, it is all about finding the balance.
"When you look at it as a whole, break it down into small sections and just focus on one thing," Valuikas said. "For my kids, my happiness goes to their happiness and a happy mom is going to have a lot more fun with their kids and so it's just, it's kind of a well rounded approach."
Her mom, Shannon Leibrock admires her daughter's ability to balance everything.
"It's awesome to watch. She works full time, has two kids, and does everything for them. I'm in aw. Her tenacity is the thing that I admire most. Her dedication and ability to juggle all of her activities." Preparing for a competition is a year long journey for Valuikas. She has a regimented workout schedule that progressively gets harder throughout the year leading up to the competition and tracks her macros which is the proteins, fats and carbs that she eats in a day.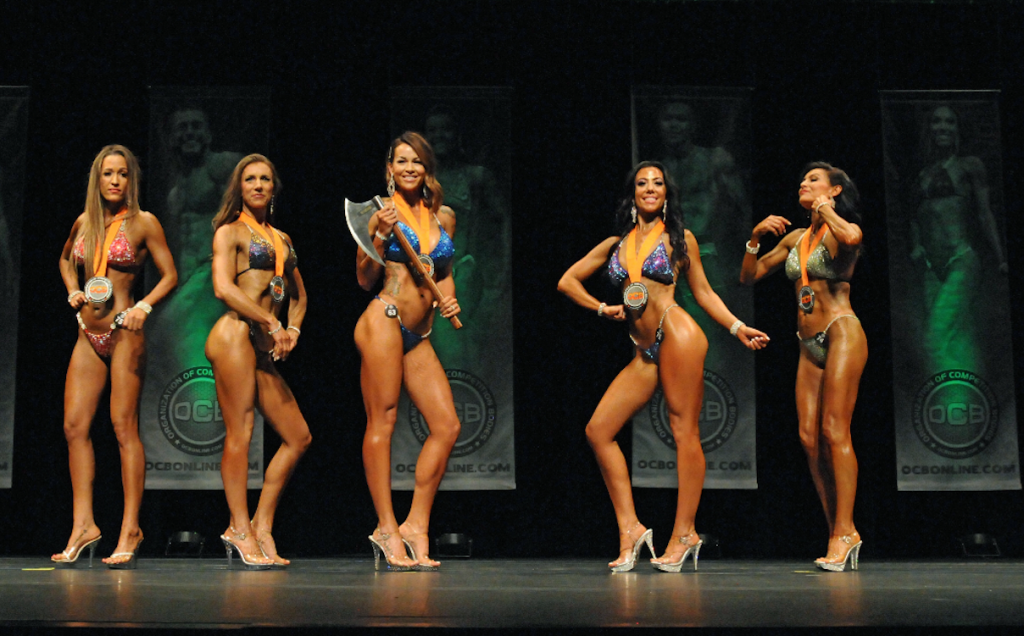 In February, Valuikas competed at the OCB Muscle Madness show where she won 1st place Bikini Novice and 2nd place in the Bikini Open Division. She just competed in the OCB Slayer show in August where she won first overall in the Bikini Open Division to win her Pro Car.
Not only is she competing, working two jobs and being a mother and a wife, Valuikas is also studying to get her personal training certificate and nutrition certificate.
"I can help other moms who want to achieve this goal," she said. "Just going through the gym and being around other women at the gym I realized that it's a goal of a lot of women but they just don't know how to take that first step. As long as you put your mind to it and you're determined and you're motivated, you can do anything you put your mind to."
Valuikas also wants to be that same role model to her kids. They are her biggest motivation.
"The one question I always get from everyone is like 'Do you wish that you would have competed before you had kids?' And I always say no. The reason why is because it just makes it that much more special to me to have my kids there supporting me.
"The last show that I just did they were able to livestream it so my kids watched it from home. It was so cool to see the videos of them screaming like 'Go Mommy, I see mommy on TV.' They were so proud of me."