It's a home opener unlike any other for the Arizona Diamondbacks.
Aside from about 50 teddy bears in the left field bleachers to recognize patients at Phoenix Children's Hospital, there are no fans. The media member count is limited. Oh, it's also late July.
We don't know if Major League Baseball will be able to navigate a full yet abbreviated 60-game season, but for now baseball is back in the Valley.
It's different for the players. It's different for the media. It's different for the fans at home.
I wanted to highlight this insanely unique debut to the D-backs' homestand with a running journal of what it's been like from my perspective.
This is the fourth Opening Day I've covered for the Diamondbacks. They typically consist of clubhouse access about three hours prior to first pitch. Torey Lovullo then sits down for his pregame availability in a packed media room. After that, we may head to the field for batting practice and, frankly, to take in the field after a long offseason. We had no idea how lucky we were. After player intros on the field, we head to the press box, watch the game, fight the temptation to get ice cream in the media cafeteria, lose to that temptation by the 3rd inning, and then head back to the media room in the annals of the stadium to hear from Lovullo and the players.
Here's a rundown of how this home opener looked. All the interviews will be done over Zoom. The media are spaced out six feet apart in the press box. The only crowd noise heard throughout the building is artificial. But there is real, live baseball, so it's a good night.
2:45 – Torey Lovullo has his pregame availability over Zoom. I am still sitting in the comfort of my home. The focus of the media session is on Daulton Varsho, the D-backs' top catching prospect being called up, and the overall offensive struggles of the team. Overall, the Zooms have worked out really well under the current circumstances. All of these pro teams have had to completely pivot the way they do things, and many have been up to the challenge, with the Diamondbacks being included in that. The only real snafu was when they had WiFi issues in San Diego, they lost connection and Zoom made me the co-host. It was a short-lived reign as the entire Zoom dropped out about 10 seconds after I took over.
4:48 – After a quiet drive to Downtown Phoenix with minimal traffic, I pull into the parking garage and park on the second level. That may not seem like a big deal to the common folk, but to media, that's an easy walk into the park. I mask up and grab my backpack and a tripod to trek through the 118-degree heat. (Not an exaggeration.) The usual equipment haul for me includes my computer backpack, my camera backpack, a tripod and a still camera. This lighter adjustment is one my back is thankful for.
4:51 – On my way to check in with security, I stop by BoSa Donuts, which recently opened up a location across the street from the stadium. I can't imagine this is what they thought the home opener would look like in 2020, and I'm all for supporting small businesses. Oh, their donuts are also poetry.
4:53 – Pat O'Connell, who is a part of the D-backs' media relations team, has my individual credential ready for me as I walk up to the window. Typically, regular media has season credentials, but for this season, all teams are doing daily credentials to better track how many media members come in the building to help maintain social distancing.
4:53:30 – Security checks usually consist of the awkward emptying of my pockets, juggling my tripod with my two backpacks (and a Diet Coke, if I'm being honest) and a scan of my credential. All of that still happened, but today also included questions like, "Have you felt any of the following symptoms?" or "Have you been in quarantine in the last 14 days?" After answering "no" to all of those questions, there was a temperature scan.
I came in at 97.5 degrees, babeeeeeyyyyy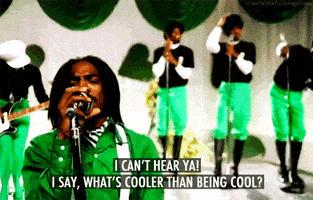 5:30 – Reporters join a Zoom call with Varsho as he joins the Major League club. He discusses his position versatility as well as getting to call his family to tell them he got called up. While no one envisions achieving their dream of getting to the big leagues during a pandemic and in front of no fans, it's still a cool moment for the Varshos.
5:57 – The Diamondbacks, for the most part, keep their pregame playlist the same, which means "Feels" by Calvin Harris featuring Pharrell Williams, Katy Perry and Big Sean is played throughout Chase Field every. single. day.
And I love it. It's catchy and captures what a summer should feel like, and you could argue it was the song of the summer in 2017 when it was released. Since the song of the summer for 2020 is a guttural scream mixed with sobbing mixed with Joe Exotic screaming "CAROLE BASKIN," I motion we have "Feels" take another run at the crown.
6:20 – The Diamondbacks introduce their entire staff, as they do each home opener. The crowd noise was consistent and supportive throughout, although it sounded like a slightly louder buzz for Madison Bumgarner. Either way, the hometown crowd is equally supportive of all Diamondbacks.
That starting lineup gives their take of an air-five as each are announced.
6:25 – With both teams on the field, Joe Giacinto, a Diamondbacks fan who was born blind, plays the National Anthem on his clarinet.
Joe Giacinto was born blind and taught himself how to play the clarinet.

His dream is to play the National Anthem at a #Dbacks game, so who better for tonight's #DbacksOpeningDay performance?

Thank you Joe, and we hope to hear it live at the ballpark soon! pic.twitter.com/lbsb9vAonq

— Arizona Diamondbacks (@Dbacks) July 31, 2020
6:30 – The club holds a virtual first pitch in honor of Diamondbacks scout Johan Maya, who passed away from COVID-19 on July 23. His daughter throws the pitch to his son.
The #Dbacks honored team scout Johan Maya, who passed away from COVID-19 on July 23.

Two of his children participated today's virtual first pitch. pic.twitter.com/ZvTkvWMdm2

— Jordan Hamm (@JordyHamm) July 31, 2020
6:44 – The Diamondbacks knew they were getting an outfielder with Gold Glove credentials when they signed Kole Calhoun. Mix that fielding ability with the reckless abandon we've seen from him trying to chase down fly balls and you get this:
WHAT A CATCH, @KoleCalhoun! pic.twitter.com/FQEKG8I0fV

— Arizona Diamondbacks (@Dbacks) July 31, 2020
6:47 – What do you think pitchers hate more: hearing the crowd go wild when giving up a home run or hearing the ball very loudly clang and echo throughout an empty ballpark after giving up a home run?
Regardless, A.J. Pollock connects very loudly on a Robbie Ray pitch and it makes a very loud clang in left field. The landing spot is close to the teddy bears but none are harmed. To make matters worse, the former Diamondback hit .324 against his old club last year.
6:53 – This is the first opportunity to hear Kole Calhoun's walk-up song. It's "Next Episode." Approved.
7:02 – It took an inning for me to put my finger on it, but without a crowd or hosts taking over immediately after the third out, the atmosphere has a very high school game feel to it.
7:05 – Corey Seager hits a bleacher buster just right of the pool to make it 4-0. I realize in my head I heard a crowd go "OHHHHHH" whenever the away team connects on a pitch.
7:11 – Robbie Ray's grunts seem louder with no fans and they are frequent.
7:14 – Max Muncy pops out and says a bad word. Home runs aren't the only type of bombs that carry through an empty stadium.
7:41 – Ketel Marte blasts an opposite-field home run to make it 4-1. He does not get the psychological benefit of a bleacher clang as it caroms off a Gila River Hotel and Casino tarp in left field.
8:16 – Stefan Crichton comes in for Robbie Ray. The bullpen cart does not ride alongside him. I get the need to limit the number of people in the stadium, but a remote control car escorting the reliever to the mound is the best and only answer to this riddle.
8:38 – Alex Young comes into the ballgame to the tune of "It Just Comes Natural" by George Strait. I don't listen to a ton of country music anymore, but I was just reminded how much of a banger that is.
8:40 – Now realizing the pool is not being utilized. There needs to be some cardboard cutouts out there or something.
8:41 – Max Muncy goes opposite field for the home run. Still so strange to not hear much aside a few cheers from teammates.
8:52 – Christian Walker continues his hot start and crushes a line drive down the line. Eduardo Escobar comes around to score and gives a bunch of air-fives to his teammates. It's no 6-2 Dodgers.
9:01 – Carson Kelly brings in another run to make it 6-3. "Sandstorm" starts playing. Didn't D-back fans do a dance to that? Or was it Arizona Wildcat fans? Fans in stands feels like two Olympic cycles ago.
9:03 – Just realizing there's a pretty good shot NO ONE will be doing the wave at Chase Field this year. There's a silver lining!
9:06 – First time we're seeing Ketel Marte head to the outfield this season.
9:17 – Joe Kelly coming in for the Dodgers. He's been in the news a bit lately…Ironically I make this face under my mask about 40 times a day at people.
All Hail Joe Kelly!!!
Kelly comes in for relief in the 7th. #LADvsAZ pic.twitter.com/rkZgdwX5Al

— Dodgers-LowDown (@DodgersLowDown) July 31, 2020
9:22 – I can't say for certain, but it sounds like the crowd noise is a touch louder.
9:24 – I believe this is the first time Chase Field is playing Harry Styles in the 2020 regular season.
9:42 – Ketel Marte has a nice catch on the run in center field. You could hear him calling off Calhoun on the play.
9:49 – Pedro Baez in to close it out for the Dodgers in the 9th. The glove pops a little differently on his fastball.
9:51 – The "charge horn" started playing and then the Chase Field staff pumped up the volume on the crowd noise. That might have been the strangest portion of the night. All of this has been weird, but there's been portions where you kind of forget there's nobody in the stands. Trying to really amp up the non-existent crowd reminded me that every bit of the last four months have been so, so strange.
9:53 – Daulton Varsho, who got called up to the big league club today draws a walk. In a normal season, the family is probably here and a beer bath would probably happen post game with his teammates. While those aspects are out of the question, it still will be a night he never forgets.
10:00 – The D-backs lose this one 6-3 and fall to 2-5.
Now it's just…quiet. pic.twitter.com/xUJ76A833Z

— Jordan Hamm (@JordyHamm) July 31, 2020
10:15 – Usually, it's a mad dash to the interview room to meet with Torey Lovullo and then a mad walk-race to the clubhouse to get in position of the scrum (don't know if those are ever coming back) to talk to the starting pitcher and other players. Mark, who is the gatekeeper of the clubhouse, then scans your credential on the way out. I miss getting to talk with Mark.
Now, all post game is done over Zoom. Torey Lovullo discusses the loss and the tightrope he has to walk as a manager in a condensed season. The usual slack he can give to players just isn't there this year. He had to make a call and pinch hit for David Peralta when lefty specialist Adam Kolarek was in for the Dodgers, which is a rarity for Peralta.
10:24 – Peralta addresses being pinch hit for and says it is Lovullo's call and he will follow his lead. He knows he is struggling and doubles down on the sense of urgency the team needs to have:
"I'm not doing well right now, and I know it's part of the game, but I have to figure it out. We have no time."
10:28 – Robbie Ray discusses his inconsistency through his first two starts and how the Dodgers jumped out early and it was too much to overcome.
"Later in the game, I felt like…my timing was starting to come around better but the damage had already been done in the first two innings."
Thanks for following along on what was the most unique game I've ever covered. It's an experience I won't soon forget.
Now, the mask is off. The hands are sanitized. It's time to do work on some donuts.