While spring sport seasons have been cut short, Sports360AZ still wants to recognize the best spring athletes in the classroom.
For eight years, Sports360AZ has been committed to acknowledging the best and brightest student athletes in Arizona. We are excited once again to introduce the Arizona All-Academic Baseball Teams brought to you by Venezia's Pizzeria and IBEW Local 640 to recognize excellence of student athletes not only on the field but in the classroom as well. There is no limit to the number of players that can be nominated as long as they competed at the varsity level this season. Please take a moment to fill out the following information to nominate your student athletes:
Player Name:
School (please include Division as well):
Cumulative GPA (minimum 3.5 weighted or 3.0 unweighted. Please specify!):
Make sure to submit your nominations here.
All of the bullet points listed above must be filled out for a player to be eligible and if possible. This form caps at 10 submissions. If you have less than 10 submissions, please click "Next" until you are able to submit the forms. If you have more than 10 submissions, you are able to submit this form multiple times.
Here is a tutorial on how to submit nominations:
Please fill this form out by April 24th at 5 PM. Please email academics@sports360az.com with any questions.
Venezia's NY Style Pizzeria has offered pizza & other great foods on their menu for over 20 years. We are a family owned restaurant that opened in Tempe, Arizona in 1998. We now have 5 locations that are located in Tempe, Gilbert, Mesa and North Phoenix. We offer great slice specials that allow you to mix and match with slices, salads and wings that include a drink for under $10! If you are looking to feed a large group you can order one of our famous Party Pizzas which feed 7-10 people and is 24 inches. We also offer sandwiches, pasta, salads, desserts and many options for appetizers. Venezia's has dine-in, takeout and delivery so we cover all bases. We also cater to many companies in the East Valley due to our vast options on our catering menu. Order online at www.venezias.com or download our App and start enjoying these great options soon!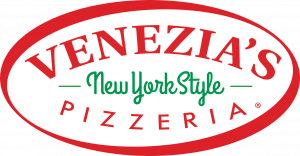 IBEW Local 640 was chartered in 1925 to provide the best-qualified Electricians to our signatory Contractors and provide livable wages, health and retirement benefits for our members. In Arizona, the IBEW is the only organization that certifies the skills and knowledge of a Journeyman Wireman, and then backs that certification with a guarantee to the employers who hire them. Our Contractors and Members have done extensive work at Arizona's largest schools and universities, including large solar installations, and have been involved in most of the major sports stadiums/arenas in the Phoenix Metro area. As new green technologies are incorporated into the nation's power grid, Local 640 leads the way in our ability to train and provide qualified manpower for solar and wind installations in the quantities that will be required to complete these projects.