The Cardinals continue address needs on their roster in the 2020 NFL Draft.
After drafting Isaiah Simmons and Josh Jones in the first three rounds of the draft, they kicked off their draft Saturday by selecting Utah defensive lineman Leki Fotu in the fourth round.
"They're getting a big, big man," ESPN's Louis Riddick said on the draft broadcast.
"When it comes to the run game, he has enough tackle to tackle mobility to where he could be a force inside. He's the kind of guy that if you want to shut down your run game and get your pass rushers on the field on third down, you're going to need guys like Leki Fotu on your roster."
Fotu was a third team All-American in 2019 and in his 30 games as a Ute, he accumulated 85 tackles and 4.5 sacks.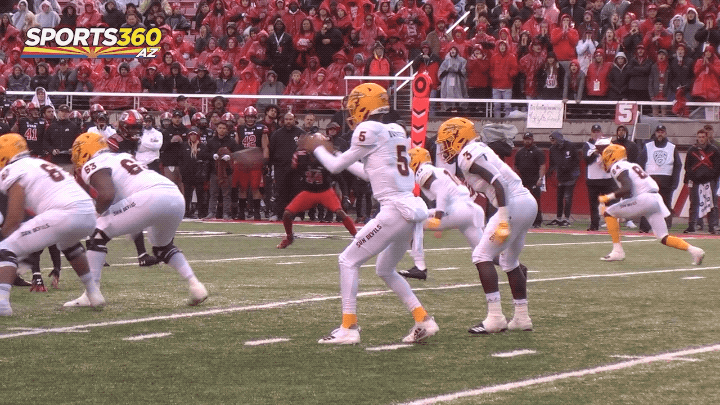 While the 6-foot-5, 330-pound tackle is known for a run-stopped but believes he can develop into a well-rounded force in the middle.
"Right now, I know that's my strength is stuffing the run," Fotu said. "At the same time, I know at Utah and the scheme and the job I was asked to do there, that's what most people see, but I know I'm a pass rusher. I'm excited to start with (Cardinals defensive line coach Brenston Buckner) and help me exploit that area because I know I have more than just being a big guy in the middle."
Fotu honed his craft on the rugby pitch, where he played at the national level growing up. He's using the tackling skills and physical demands on the football field.
"In rugby, you have to be able to move and run and be conditioned as a big guy," Fotu said. "Being on the defensive side, in rugby, there are no pads or anything involved…When you come back to football wearing pads, you have the courage to do anything. Everything I did with that sport eventually helped me out."
The Cardinals will select again at pick No. 131 in the fourth round.