So…these GIF-guides were originally intended for NFL fan bases to get familiar with some of the talent that has played high school or college ball here in Arizona.
I think it's safe to assume many of you are familiar with ASU running back Eno Benjamin after the Cardinals selected him in the seventh round of the NFL Draft.
So, rather than an introduction to Eno Benjamin, let's take a trip down memory lane and look back on Benjamin's college career as he starts a new chapter with the Bird Gang.
He's a record holder
Benjamin made his mark in 2018. In his first season as the featured back, he set the school record with 1,642 in a single season. He also broke the game record for rushing yards against Oregon State, tallying 312 yards in the Sun Devil victory.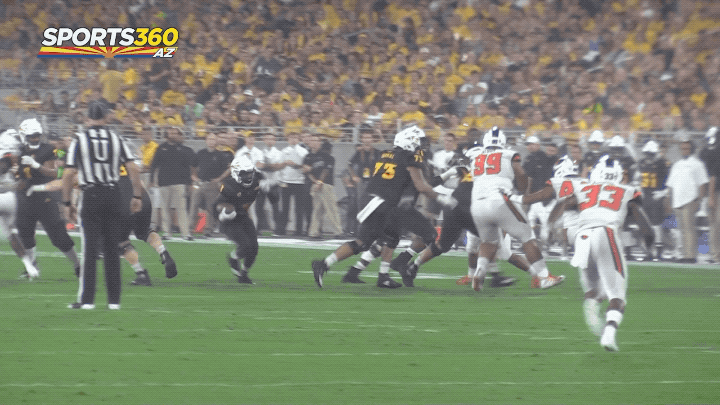 He played his best in big games
In Benjamin's two years as the featured back, he averaged 100 yards on the dot per game against ranked opponents. If it was a Pac-12 ranked opponent, he averaged 119.5 yards per game.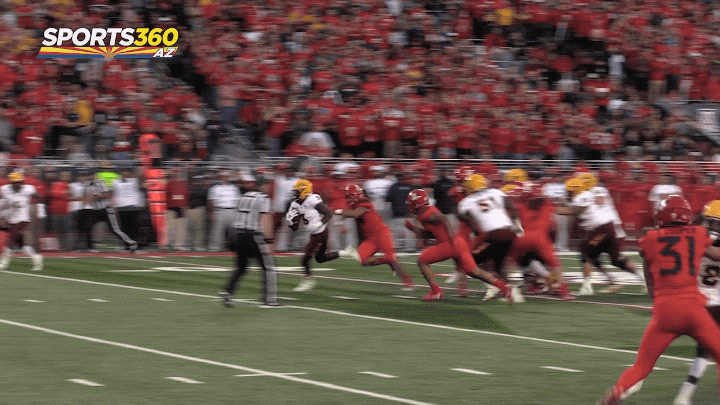 He can pack a punch
Standing at 5-foot-10, 210 pounds, he's not the biggest guy, but he does not shy away from contact. In fact, he thrives off of it. He can also make guys miss consistently with the . In 2019, he caused 72 missed tackles, which ranked 10th in the nation.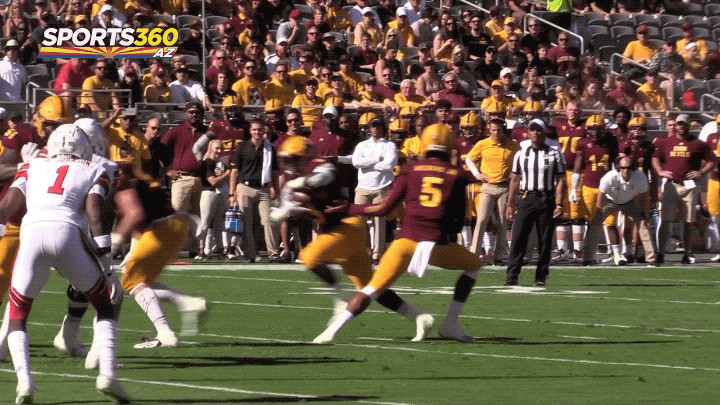 He really doesn't like his rivals
Benjamin has made it clear he wanted to be "Tucson's Most Hated" by the time he was done in a Sun Devil uniform. Well, now that he's moving on to the Cardinals, Wildcat fans will be happy to see him go. In two seasons, he tallied 248 rushing yards and five touchdowns on 55 carries. He also let his rival know about it each time he found the end zone.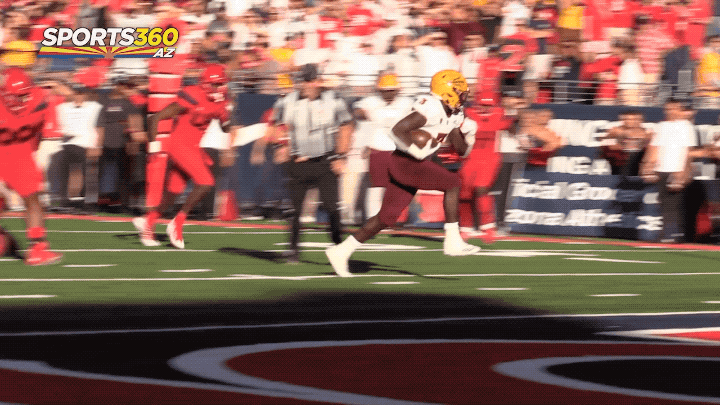 No, really. He REALLY doesn't like his rivals
Be warned Seahawks, 49ers and Rams.