The San Francisco 49ers selected ASU wide receiver Brandon Aiyuk with the 25th pick in the first round. The wideout was only with the Sun Devils for two years, but he certainly made an impact in Tempe. So, as a courtesy to the San Francisco fan base, we here at Sports360AZ could help give an introduction to the offensive tackle through a series of GIFs.
He is fine being under the radar
There were plenty of questions surrounding who would replace N'Keal Harry in the Sun Devil offense. Well, Aiyuk stepped in almost immediately and showed he can step in as a premier receiver. In 2019, Aiyuk took in 65 passes for 1,192 yards – second most in the Pac-12 – and eight touchdowns. Aiyuk averaged an insane 10.9 yards after catch in his final year with the Sun Devils. It's not just the dink and dunk though. According to Pro Football Focus, he hauled in 384 deep yards.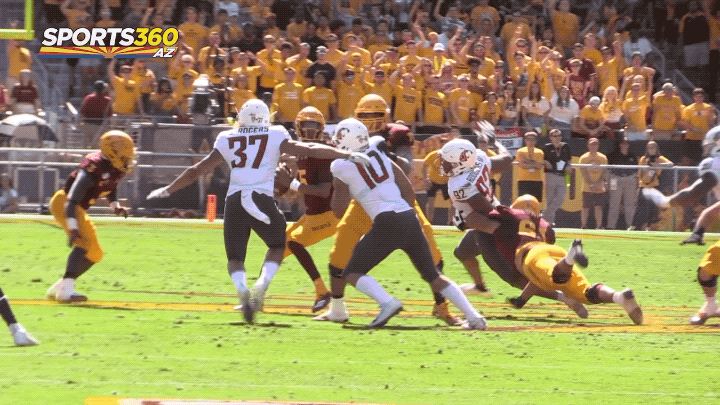 He can take over the game
The state of Oregon will be very happy to see Aiyuk leave. In back-to-back games, Aiyuk brought in 17 catches, 334 yards and two touchdowns against Oregon and Oregon State. In a crazy, back-and-forth game against Washington State, Aiyuk caught deep ball, a simple slant and another catch in space in for a score. He can change the game with one play, and he strung those together consistently (even if he loses a shoe).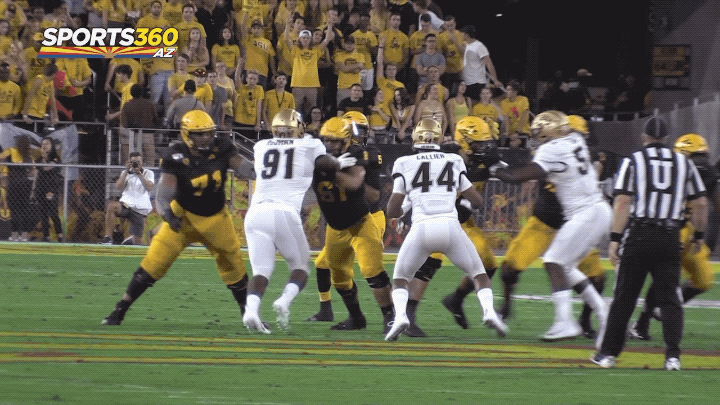 He's an athletic freak
You are probably aware of his breakaway speed. You should also know he broke 13 tackles in 2019 and can go past, around and, well, over opponents if need be.

He loves a good celebration
Aiyuk had plenty of big plays to celebrate and that even got him in trouble a few times. He earned flags for high-fiving fans after a touchdown against USC and "kicked" the Oregon logo after putting the final nail in the coffin for a top-1o upset against the Duck. He has a quiet confidence about him and may even incorporate the mascot when celebrating a big play.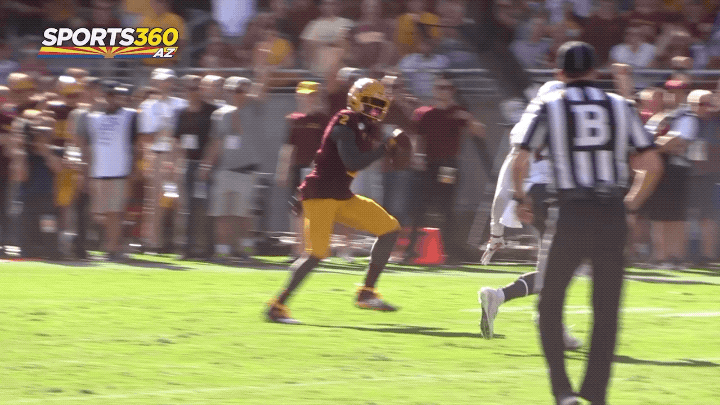 He's not just a receiver
Special teams, jet sweeps, whatever. It doesn't necessarily matter how Aiyuk gets the ball in his hands. When he has possession, he will eat up chunks of yards at a time. He averaged 34 yards per kick return and 16 yards per punt return in 2019.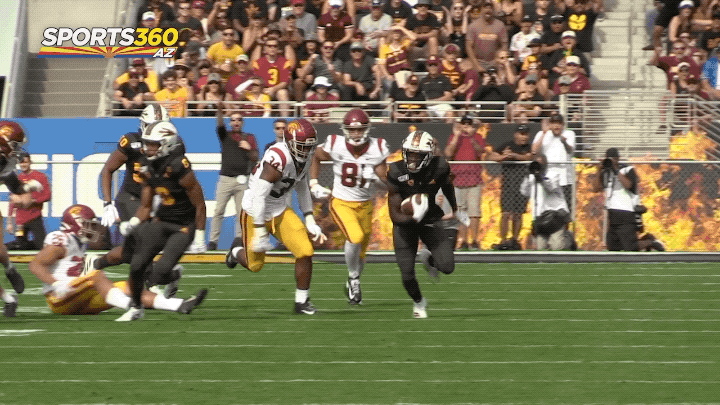 It didn't take this wide receiver very long to make an impact in Tempe. You can expect the same out of him, Niner fans.