Mesquite quarterback Ty Thompson has been one of the top signal-callers in the 2021 class. On Saturday, he announced his next steps by committing to the University of Oregon.
He held offers from the likes of the Ducks, Cal, LSU, Colorado, Michigan State and Utah.
The Ducks sold Thompson when he visited campus early this week.
"I feel like I was ready (to commit)," Thompson said. "I had some plans to commit later, maybe take some officials, but taking my visit to Oregon, I discussed it with my parents and I was ready. I felt at home."
Thompson is coming off of a junior season where he threw for 4,074 yards with 45 touchdowns and 14 interceptions. He also rushed for an additional 562 yards and found the end zone six times on the ground. Most importantly to him was that Mesquite won the 4A state title.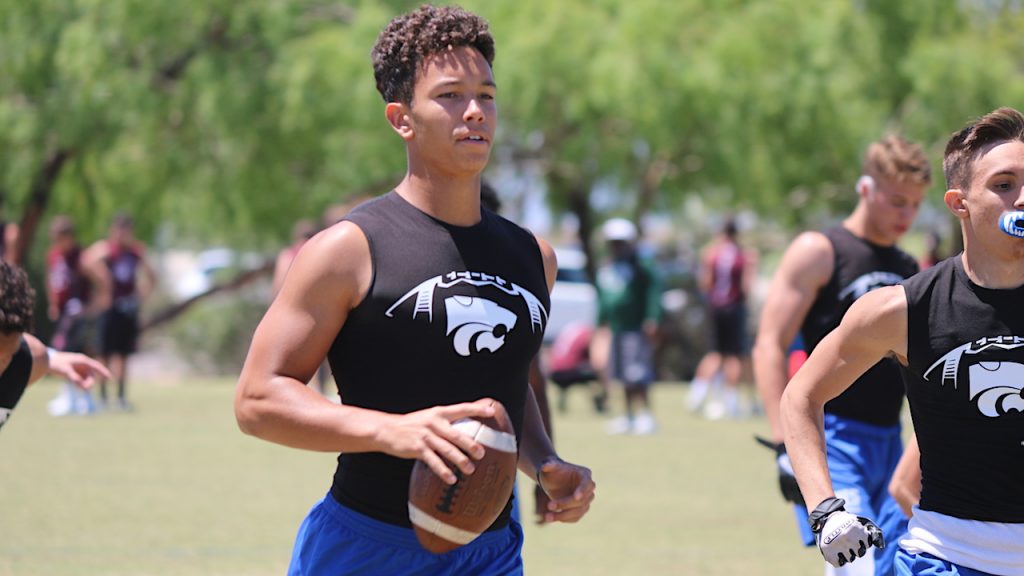 Now, he plans to early enroll to Oregon and share a quarterback room with former Hamilton Husky Tyler Shough.
"Tyler's a really good quarterback," Thompson said. "I got to watch practice and he's really impressive. I feel like coming in and possibly being behind him or competing for the starting job as a freshman, there's a lot to learn. I feel like he'd be a really good guy bounce some questions off of and be a good mentor coming into that program."
In addition to Thompson, the Ducks have their sights set on multiple Arizona targets, including Saguaro offensive tackle Bram Walden, Salpointe Catholic offensive tackle Jonah Miller, Desert Edge defensive back Steven Ortiz Jr., Chandler defensive end Brandon Buckner and Saguaro athlete Denzel Burke.