Some of hockey's best were in the Arizona over the weekend taking part in the Dream Gap tour, a group of showcases hoping to "close the gap between what boys and girls can aspire to achieve."
The tour is put on by the Professional Women's Hockey Players Association in an effort to promote and support a sustainable women's hockey league in the coming years. While there are professional women's hockey leagues in North America, it often involves low wages, couch-surfing and long commutes for the players and coaches.
"It's called the Dream Gap Tour because we're trying to close the gap in what young boys can dream about and what young girls can dream about in the sport of hockey," Olympic gold medalist Kendall Coyne-Schofield said. "Right now, the reality is a young girl can't grow up and make a living playing this game. We're trying to change that."
In addition to Coyne-Schofield, who is the first woman to participate in the NHL All-Star skills challenge, the rosters featured fellow Olympians Megan Keller and Amanda Kessel as well as Arizona-natives Katie McGovern and Makenna Newkirk. The tour held two showcases on Friday and Saturday and an All-Star Game where some of the top women's players went head-to-head with Coyotes alumni including Shane Doan. This was the final stop of the tour that also recently visited Philadelphia and Toronto.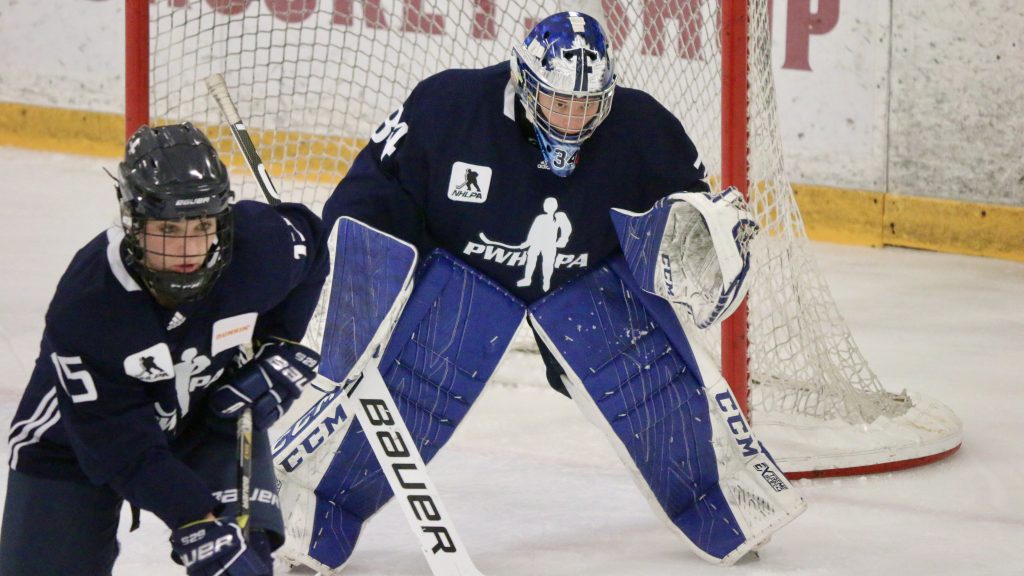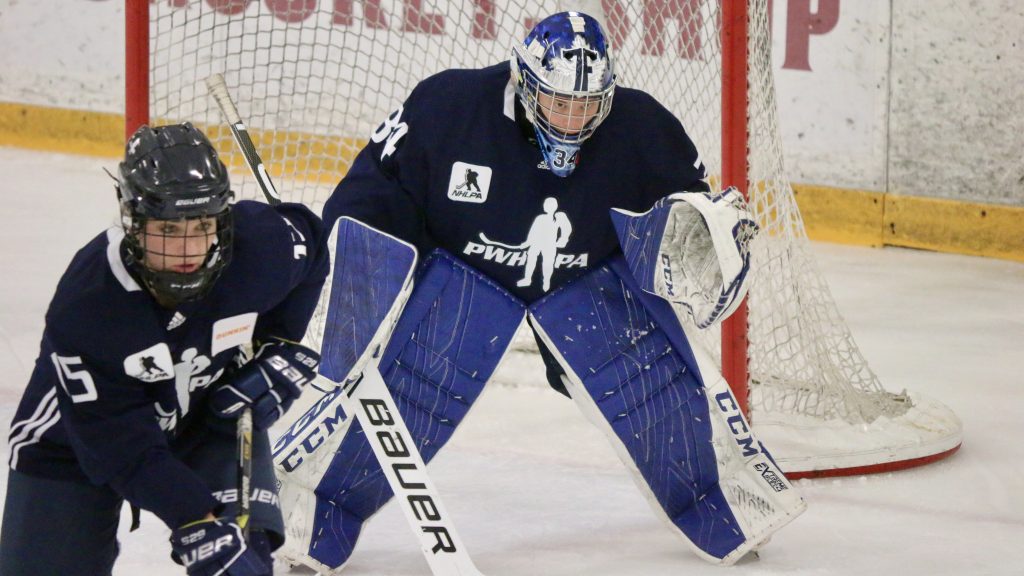 "The support from the NHL markets is tremendous because it's the biggest market that we have in this game," Coyne-Schofield said. "It's an over 100-year-old infrastructure, the fan-base and the buildings and the resources that they provide for girls and women in hockey is tremendous. It's something we haven't seen and they have. When we get their support, it means a lot."
The sport continues to grow across the country and in the state. According to USA Hockey, girls and women's hockey has grown by 34% over the last 10 years. Locally, Olympian and Coyotes special advisor Lyndsey Fry runs the "Small Frys" program, a developmental league for girls ages 6-12 years old. Fry said there are currently 150 girls in the program, and the Dream Gap Tour gives an opportunity for her players to see the sports' elite talent as trailblazers for more opportunities.
"That's what allows our girls to have this experience," Fry said. "I'm here for the fight to figure out how we can continue to build a league, whether that's (National Women's Hockey League), whether that's (Professional Women's Hockey Association), there's a lot of potential and I think we just have to continue to work together and make it happen."
For many of these current players, Cammi Granato was their inspiration growing up. The first woman to be inducted into the Hockey Hall of Fame played for Team USA from 1990-2005 was the face of women's hockey.
On a weekend where Coyne played in the Dream Gap Tour and then served as an analyst for the first all-female NHL broadcast, she takes pride in being one of the many Cammi Granatos for girls growing up today.
"It's so important for us to be accessible to these kids and to show them who we are and our stories and hopefully inspire them to play hockey or follow their dreams in general."