"Starting the Conversation." Where does one start the conversation? Do we start by admitting our weaknesses? Do we start by stating our fears? Do we start by admitting we can't do it alone? Where do we start?
Well, for us here at Sports360AZ.com, we just start. In order to get where you want to be, you have to be willing to do something you have never done before and for us, we want to stop the stigma that mental health or mental struggles are a weakness so we are going to talk about them. We are "Starting the Conversation" by sharing stories from all around to prove we are all in this together. That getting help, talking about issues and digging deep to heal is a true sign of strength.
ASU's Jarrett Bell is a true warrior in all of the above. He is where we'll start.
Jarrett Bell is a redshirt sophomore, offensive linemen for Arizona State University. From the outside looking in, it seems athletes have it all. Very rarely do you hear of their struggles mentally and physically. Well, Jarrett is different. He wants to use his story to help others.
Jarrett grew up "in the system." Bell, originally from Southern California, was raised in the Inland Empire and "born into a very rough situation" where his parents were involved with alcohol and drugs and where his brothers were going down the wrong path, never having stability. "I never knew right from wrong," Bell admits.
Jarrett credits his grandmother for taking him under her wing and teaching him the difference between right and wrong when she officially adopted him. That's when he decided he wanted to go down a different path. He didn't want to be like his family. The line of destructive behavior would stop with him…and it has.
Eventually, his aunt and uncle took guardianship and that was when he admits "his life really changed," according to the Offensive Lineman. It was his aunt and uncle who gave him all the resources to help him keep him on the straight and narrow.
Through adversity and hardship, Bell has been able to keep a level head and not slide into the patterns of his family by "staying focused and knowing everything has a plan. God has a plan for me. So I'm just going to keep fighting. The moment you give up is the moment you'll never get back on track."
"Mental health is everything. In order for me to get physically stronger on the field, my mental mindset has to be correct every single day."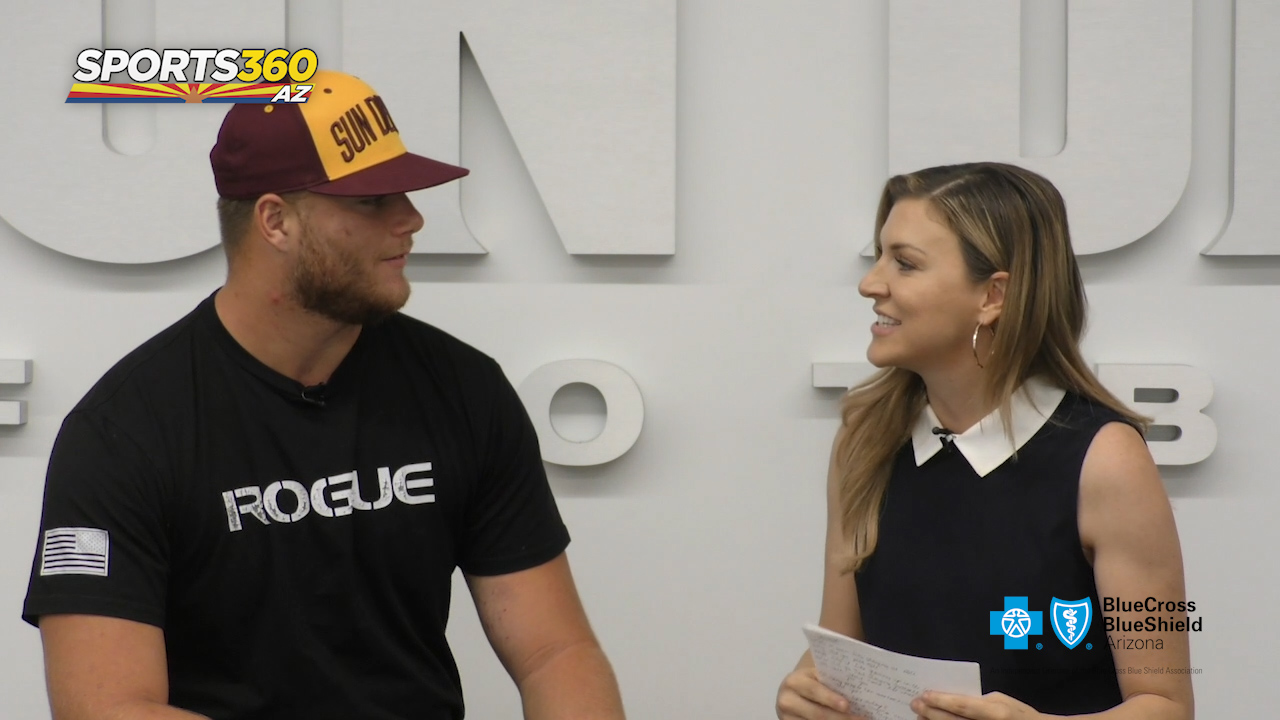 Through it all, Jarrett knows that being physically and mentally healthy is key to staying on track. Another way to stay on track is to stay positive and ask for help when struggling. Jarrett found an outlet, the gym, as a way to keep himself focused and positive on his future. He uses what he has been through to "motivate" himself as a way to not go down the path his family went down and to "prove to people there are people out there that care not just about themselves, but about other people."
One of the most impressive characteristics about Jarrett is his mentality on ownership. He could very well carry around with him what he has been through and use it as an excuse to why positive things don't happen to him, but he works on it every day to mentally take ownership and uses it as a way to be better. "I never wanted to be like that. If someone did something to me, it's my job to figure it out and fix it. I don't like to point blame at other people. It's on me. You have to do what you have to do to make it in life."
Bell not only plays football but also goes around town speaking to inner-city schools, helping young kids who come from a rough start. He wants his story to help others.
"I want people to know that, no matter what your upbringing is, no matter what happens to you, it's ultimately up to you to put yourself on path."
Well, Mr. Bell, get ready. This is just the beginning. The conversation has started. It's time to heal the world.