And then there were four…
After winning their respective groups in the field of 16, these are the remaining finalists for the Best High School Football Celebration GIF:
"Oh, Hey There" – Kelee Ringo – Saguaro
Kelee Ringo's speed is no secret. He is one of the elite track stars in the nation and is one of the many skills that helped him become the best cornerback in the country. In the Open Championship, he took a second to wave to everyone on the field after scoring a touchdown.
"Shrug" – Brandon Buckner – Chandler
Try to explain how someone who only plays eight games in a season has 14.5 sacks in Arizona's 6A Premiere region. That's what Brandon Buckner did as a junior and his reaction is the only one I can give when reading his impressive statline.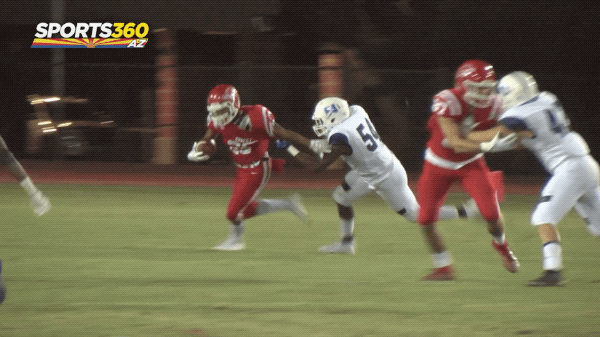 "Ball Don't Lie" – Jalan Early – Millennium
Millennium do-it-all Jalan Early knows the ball dictates the spot, and he wanted to make sure the referees – and our cameras- knew the ball crossed the goal line.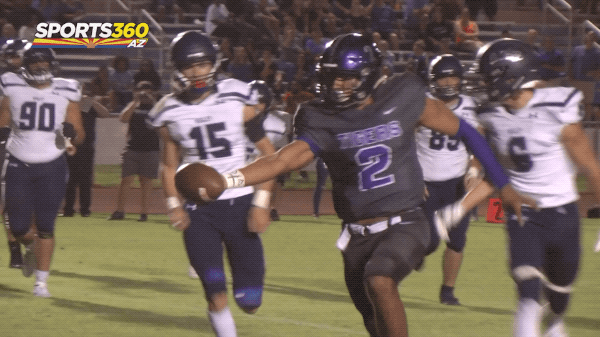 "Rivalry Pump Up" – Brenden Rice – Hamilton
Brenden Rice always shows his passion on the field and didn't need any motivation when Hamilton took on rival Chandler in his senior season. This reaction came after his second touchdown of the night.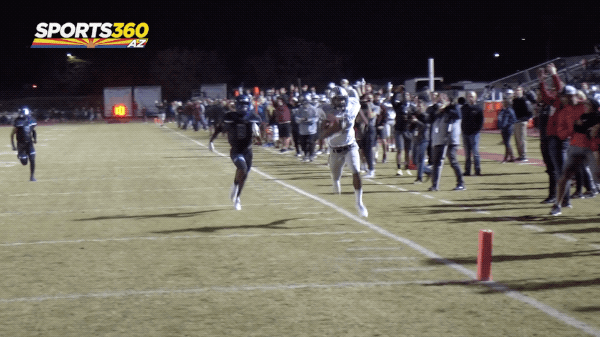 You have the capabilities of choosing 2019's winner. Rock the vote!
FINAL FOUR:

There can only be one – who wins the 2019 Best High School Football Celebration GIF Award? https://t.co/lspwmDkcVr

— Sports360AZ (@Sports360AZ) December 23, 2019