Brenden Rice had a dominant senior season.
But nothing compares to his domination in the 2019 Best High School Football Celebration GIF Award. Rice earned 81% of the vote in the field of 16 and 58% of the final vote, both are the highest percentage of votes in award history in their respective rounds.
Rivalries can bring out the best in players. That was the case for Rice, who hauled in two touchdowns in the biggest regular season game of the year. It also brought out the celebration that brought the award to Hamilton.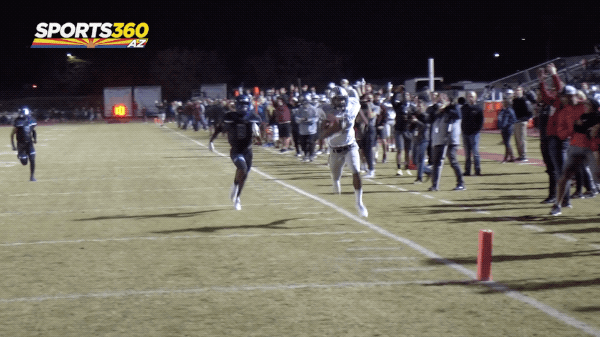 Rice joins Bozton Sanders (honorary), Chandler's T.J. Green, Perry's Brock Purdy and Higley's Ty and Truitt Robinson as award winners.
Congratulations to Brenden, and let's make sure those celebrations are on-point this upcoming season.