This isn't a rip job on Zack Grienke, but the Diamondbacks made the right move shipping him off to Houston at the July trade deadline. Watching the future Hall of Famer weave and bob in the postseason certainly can't be what the Astros expected when they parted with four prospects and took on the remaining $53 million of Grienke's deal.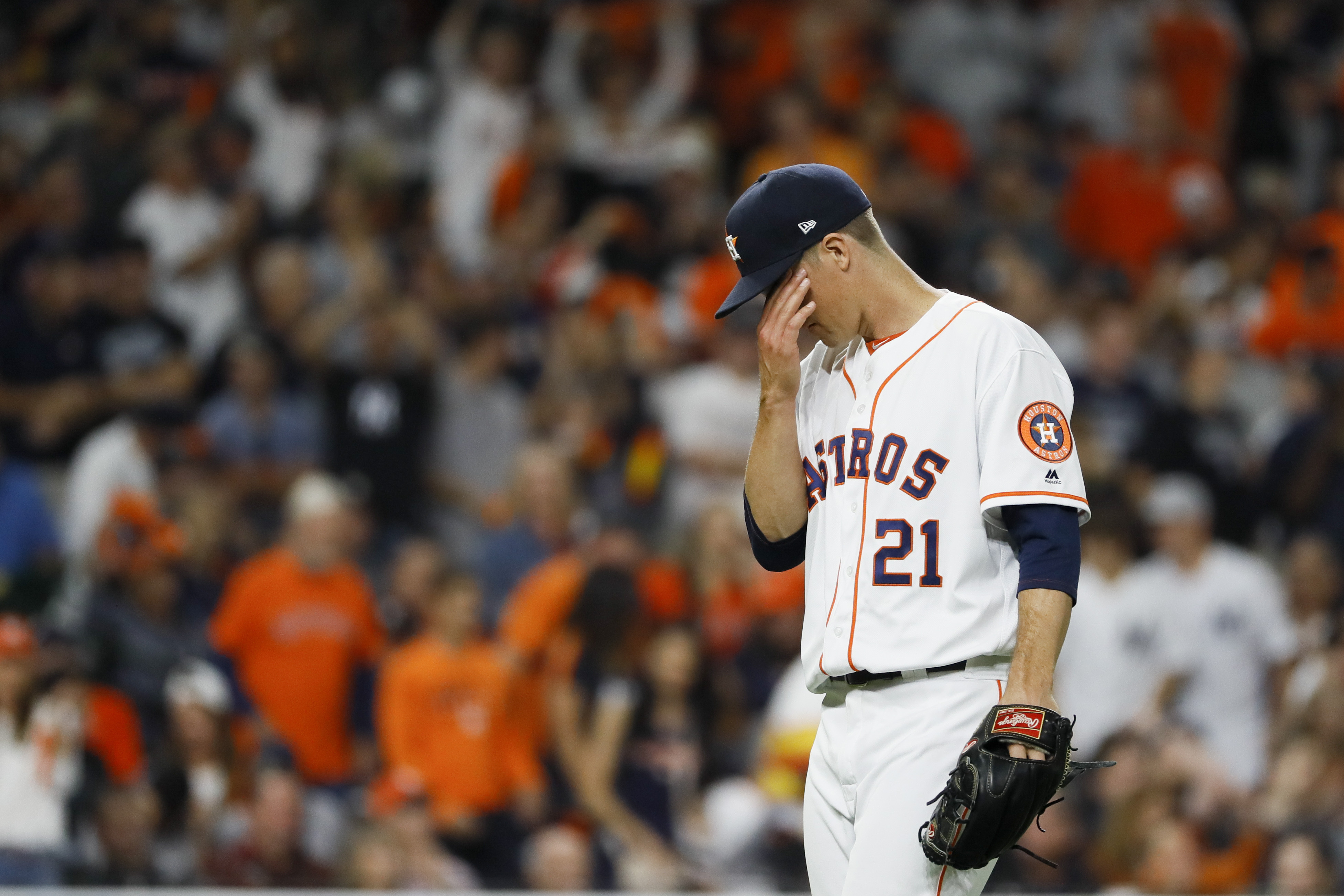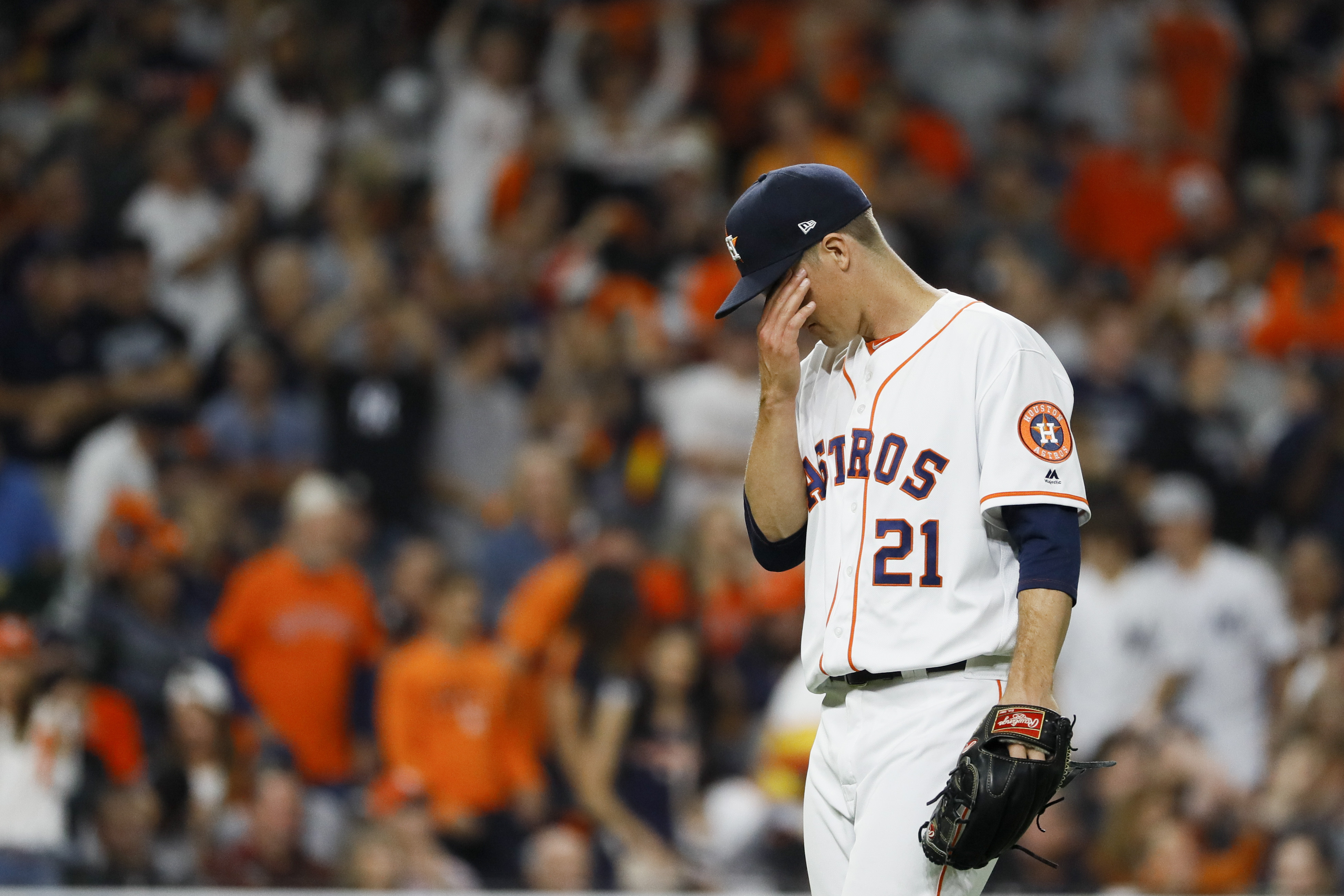 At the time of the trade many believed that Houston had picked up the remaining piece in their starting rotation for a World Series title. Not so fast. Grienke was shelled in the ALDS by Tampa Bay and Saturday night the Yankees hit six balls off the Astros starter that left their bats harder than 102 miles per hour. Again, I think Diamondbacks GM Mike Hazen picked the right time to move on from Grienke, just like he did with Paul Goldschmidt.
Hearing flak from fans about the number of former Diamondbacks on postseason rosters. I don't see one player that should still be in Arizona. Not one. Goldschmidt? Aging player, big contract extension looming, ability to trade him for a longterm answer at catcher and potentially in the starting rotation? It was the right move by Arizona to make the deal with St. Louis. AJ Pollock? Daniel Hudson? Patrick Corbin? I'm good with all of them moving on. Corbin was the only one that stung a little…
I'm simply blown away by the latest in the Tyler Skaggs story. A PR person from the Angels using his Venmo account to buy the drugs for Skaggs. It appears there's much more to come…
Jayden Daniels late touchdown run against Washington State to seal the victory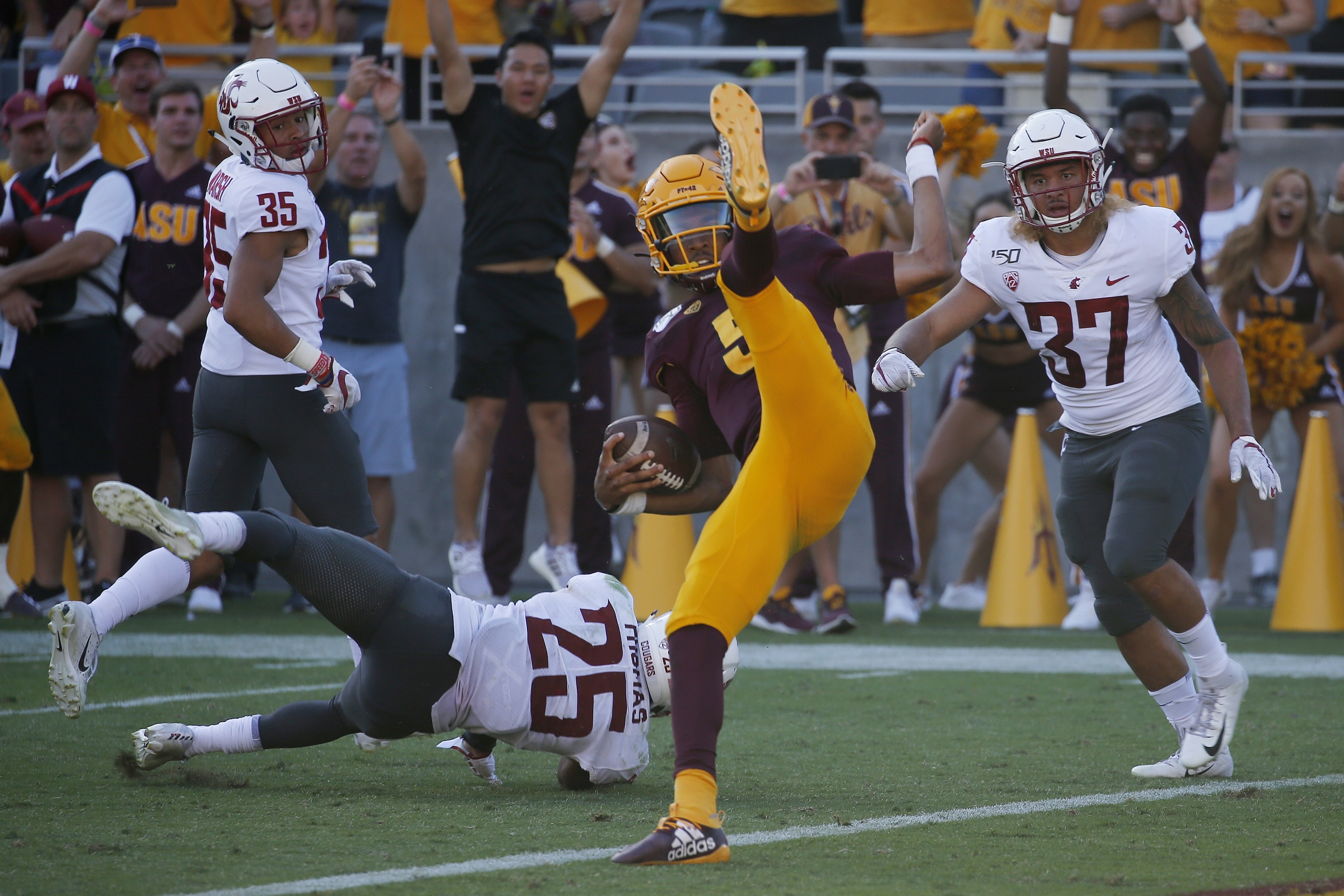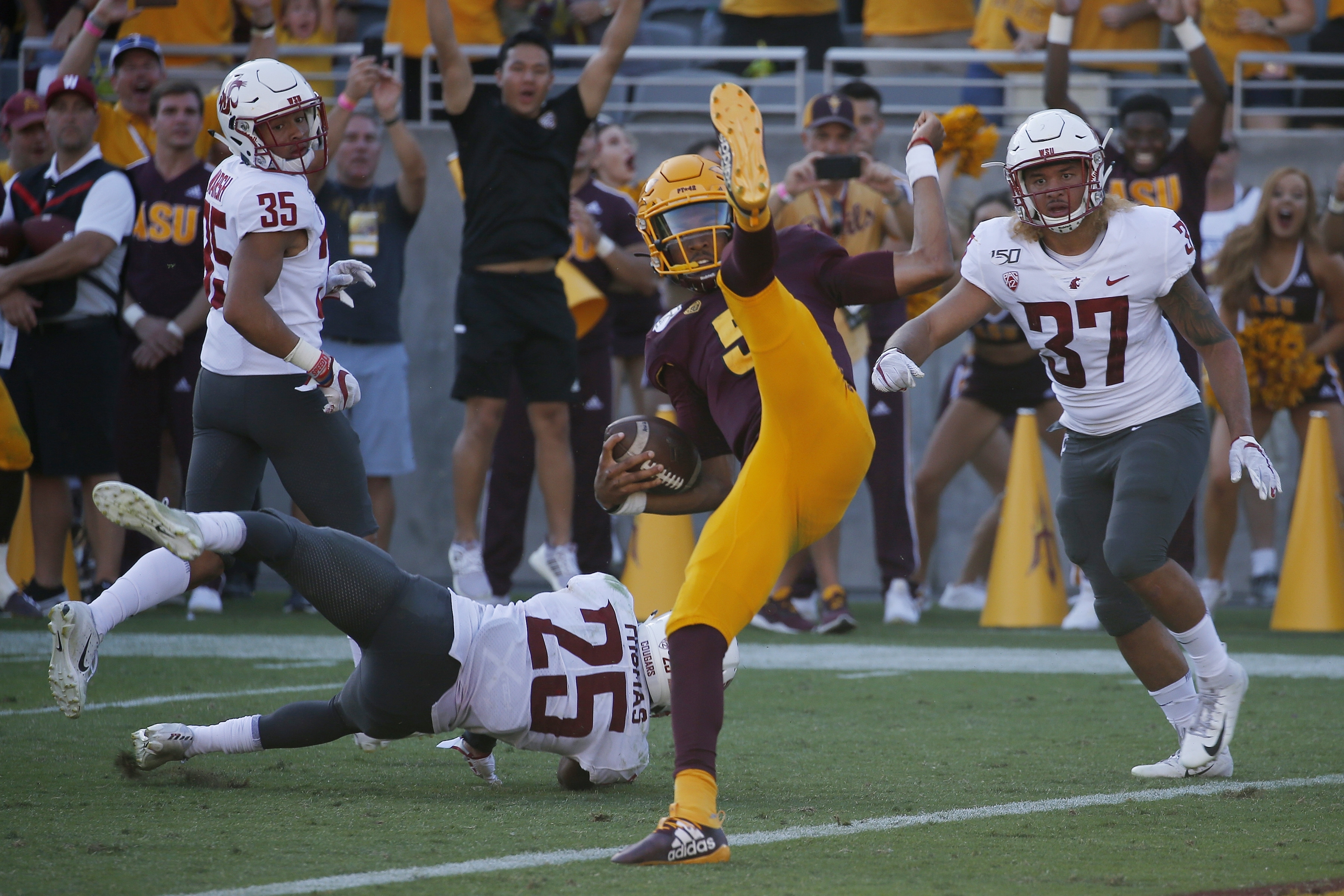 felt like watching Jake the Snake all over again. Eric Sorenson and I are heading to Salt Lake City for next Saturdays showdown…
Total collapse by Arizona football late Saturday night. A halftime lead, in front of a great home crowd, a chance to have the football program grab some eyeballs before the Nico show starts on the basketball court. Instead, poof….
This has to be a win today for the Cardinals right? Kyler Murray is a must-see…
Love 3 on 3 hockey. Coyotes didn't get the win at Denver Saturday night, but the overtime vs the Avs made me forget about flipping back to LSU-Florida…
Will Brophy move up in this weeks Open Division playoff. even after getting boat raced by Chandler? More than one high school football coach believes that could be the case. Strength of schedule appears to be a big part of the formula in year one. Let's take this a few steps further. Campo Verde still has to play Higley, Wiliams Field and Casteel. Campo was in the group of 8 last week. If they win out, they should be in. Most believe they won't and they'll be out (bulletin board material right here for Coach Max Ragsdale). Perry vs Brophy, Hamilton vs Perry are playoff games for 6A. Could a two loss 6A team still make the group of 8?