The Arizona Cardinals and San Francisco 49ers squared off for the first time in 2019 on a Halloween edition of Thursday Night Football.
While the Bird Gang donned their black Color Rush unis, players and coaches on both sides wore some metaphorical costumes during the Niners' 28-25 win over the Cards.
Kenyan Drake – Casper the Friendly Ghost
When the newly acquired running back just…appeared on Tuesday from Miami, no one knew when or how he would materialize in the backfield for the Cardinals. Well, Drake was certainly friendly to the Bird Gang offense from the get-go, rushing for 36 yards on his first carry and totalling 162 all-purpose yards and a touchdown in his Arizona debut.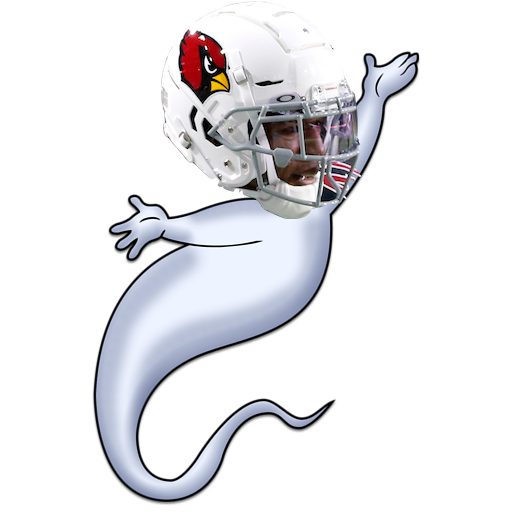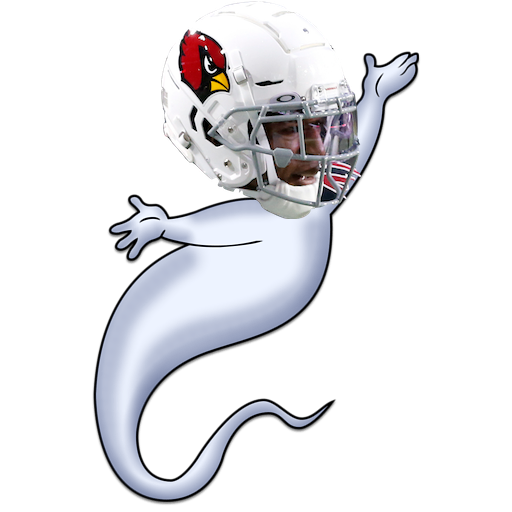 Jimmy Garoppolo – Edward Scissorhands
Jimmy Garoppolo cut up the Cardinals defense for a season-high 317 passing yards and a career-high four touchdowns.
"He played great today," 49ers head coach Kyle Shanahan said. "He played in rhythm and made a lot of off-schedule plays. (The Cardinals) got a great pass rush. They have some real tight coverages. They mix up a lot of stuff. I though Jimmy played a hell of a game. His best game yet, probably."
Jimmy G will have to work a bit to match Johnny Depp's pale complexion….but Shanahan and the Niners faithful are sure to look at their quarterback very lovingly, much like Edward's salon clients.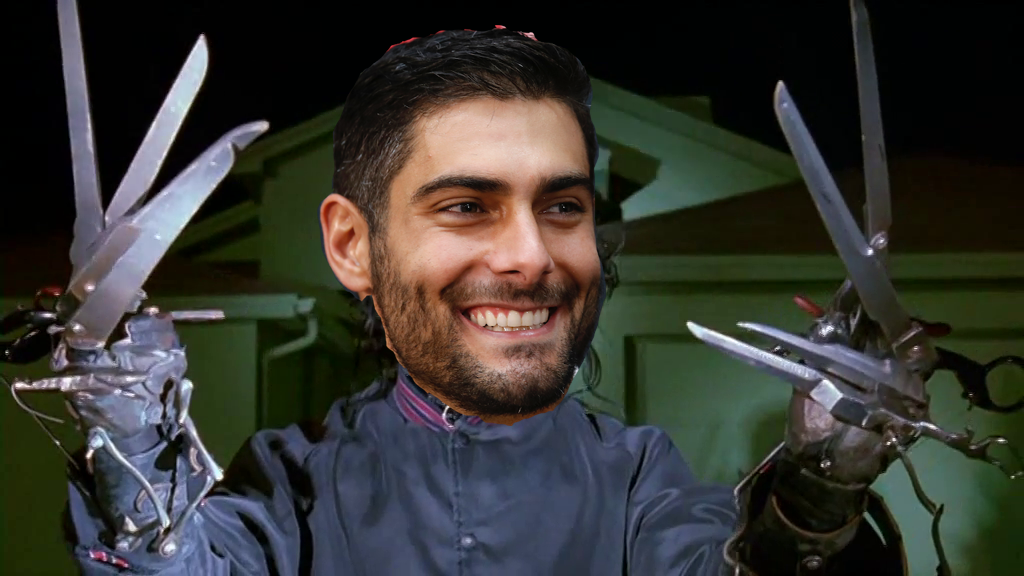 George Kittle – Freddy Krueger
Opposing tight ends' performances this year must keep the Cardinals coaching staff up at night. It seems like each week a different tight end is making impact plays and filling up the stat sheet. George Kittle was no different on Thursday night, catching six passes for 79 yards and a touchdown that helped jumpstart the Niner offense early.
Plus, his patented first down celebration would look extra horrifying with blades on his fingers.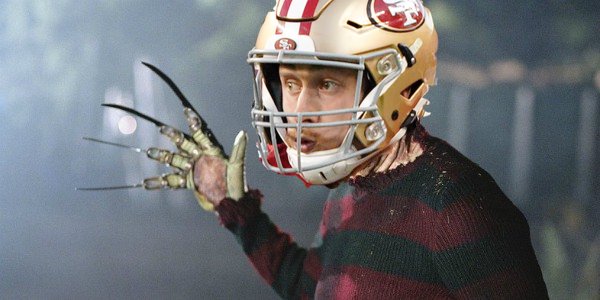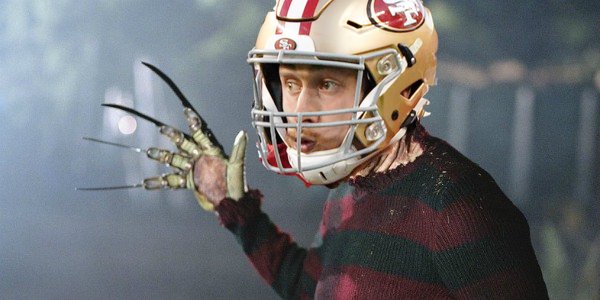 Kliff Kingsbury – Charlie Brown
Kliff Kingsbury made plenty of great calls, or treats, if you will: putting Kenyan Drake in a position to thrive in his first game with the team, that play call to get Andy Isabella in space, orchestrating an opening drive that led to a touchdown.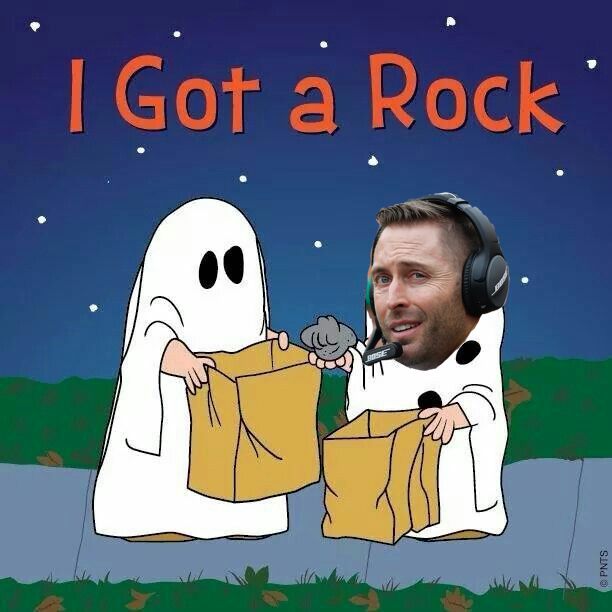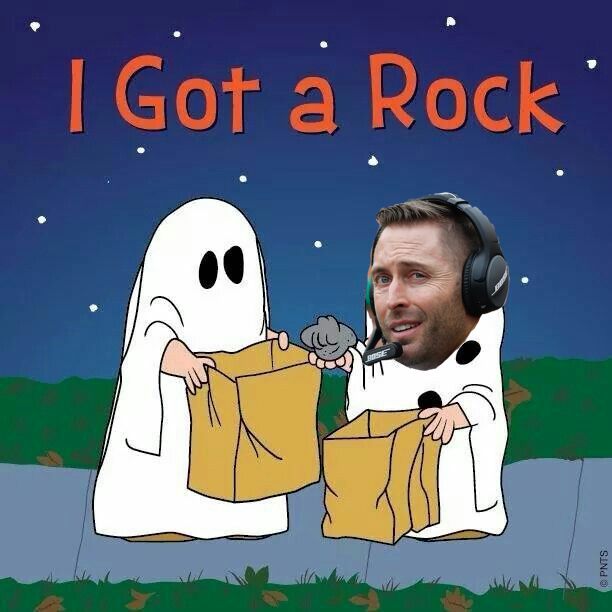 However, the great scene in the Peanuts Halloween Special goes as follows:
"I got a chocolate bar."
"I got a quarter."
"I got a rock."
Kingsbury's "rock" came in the form of a timeout late in the first half.
The 49ers had opted to go for it on 4th and 1 with four seconds remaining. The Cardinals stuffed Shanahan's run call, and it was a huge momentum swing for the hometown team going into halftime.
Only problem was Kingsbury called a timeout right before the play went off.
"I wanted to get a kodak timeout, one of those looks at it and wanted them to hopefully burn their best play," Kingsbury said. "They ran a play and it worked for us initially, but then obviously looking back on it would've rather gotten that stop."
Kyle Shanahan took advantage of his second chance, and Jimmy Garoppolo connected with Emmanuel Sanders for a touchdown to make it 21-7 heading into half.
You can see how that timeout could have swung that play the Cardinals' favor, but it just didn't work out that way on Thursday.
Next time, Kingsbury will be hoping that rock becomes a king-sized candy bar.
The 8-0 49ers go from one primtime game to another as their next opponent is the Seattle Seahawks on Monday, November 11th. The 3-5-1 Cardinals head off to Tampa Bay next week to take on former Bird Gang coach Bruce Arians and the Buccaneers.