Arizona Cardinals lost to Minnesota 20-9 in preseason play Saturday. Some quick hits on the game.
Kyler Murray had a much better showing against the Vikings than the week previous against Oakland. Murray played a total of five series(35 plays) and finished 14 of 21 for 137 yards.
The Cardinals were penalized 14 times for 111 yards.
Minnesota rushed for 190 yards, with an average of 6.6 yards per carry. Dalvin Cook ran over the Cardinals on this 85 yard score.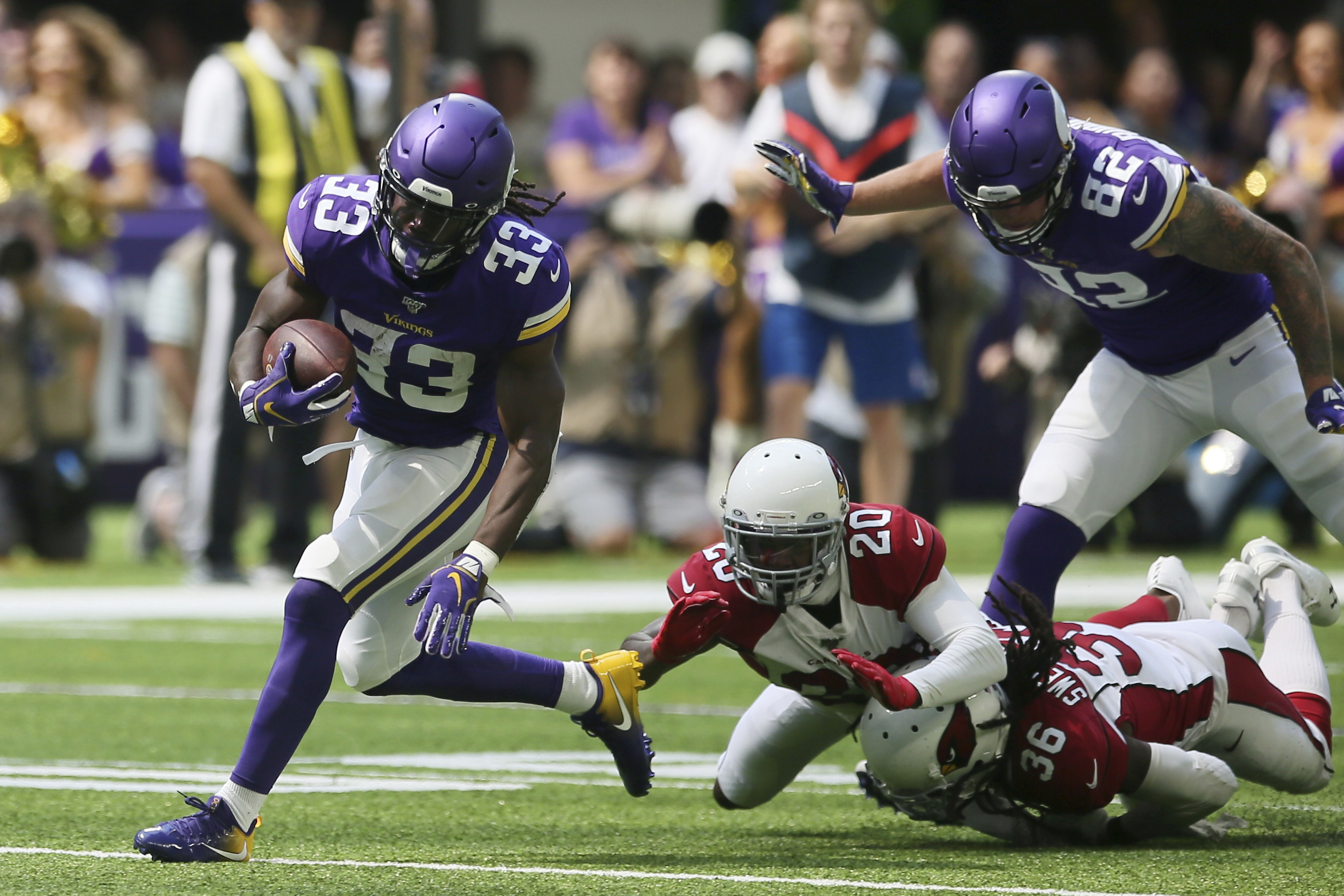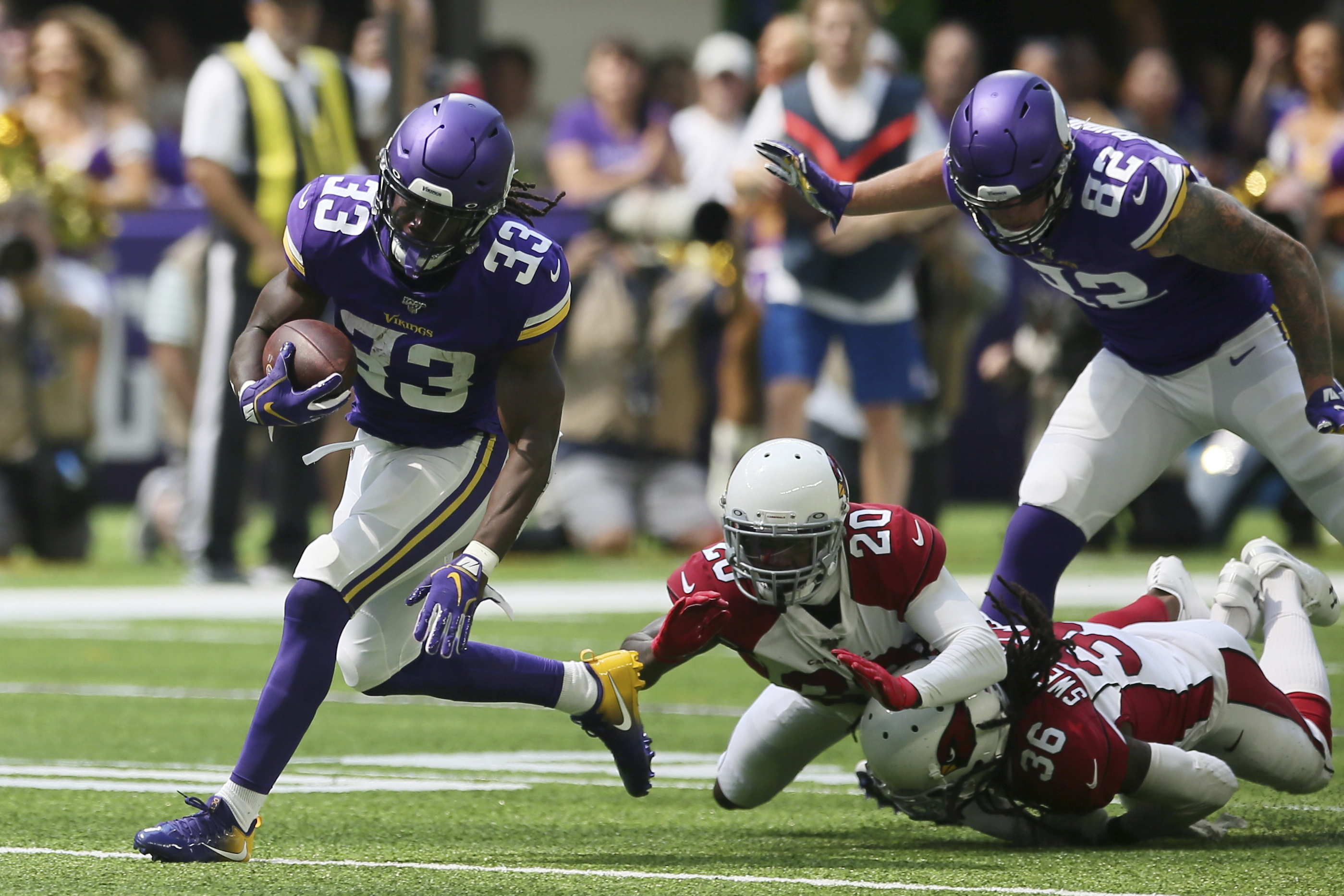 Michael Crabtree did not play for the Cardinals. The veteran wide out was signed this past week.
Rookie KeeSean Johnson continued his strong camp at wide receiver. Johnson led the team with 7 catches
The Cardinals wrap up preseason play next Thursday at Denver